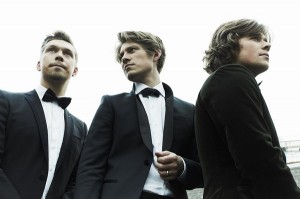 Chugg Entertainment and XIII Touring can confirm the return of HANSON when theANTHEM World Tour Australia and New Zealand begins Tuesday 5th August at The Tivoli in Brisbane, Wednesday 6th August at The Coolangatta Hotel on the Gold Coast, Friday 8th August at Sydney's Enmore Theatre, Melbourne's Palais Theatre onSaturday 9th August, HQ in Adelaide on Tuesday 12th August, Metropolis Fremantleon Friday 15th August, and finishing up in New Zealand at Auckland's Powerstation onSunday 17th August.
Pop-rock trio, HANSON, are back with their brand new album ANTHEM, which is set to be released digitally on Friday 4th April  in Australia and New Zealand, along with the album's lead single Get The Girl Back.  The album's release coincides with the announcement of the Australia and New Zealand leg of their ANTHEM World Tour.
This tour will mark the band's first ever appearance in New Zealand, and a return for the band to Australia following their 2012 Shout It Out Tour, on which all shows across every major capital city sold out shortly after on sale.
As a part of the ANTHEM WORLD TOUR, special album bundles will be available for fans to purchase with their concert tickets.  All physical albums will be made available at the concerts, with digital copies available for immediate download.
The infectious new single Get The Girl Back, showcases the band's signature soulful pop-rock sound, and features guest appearances from members of fellow pop-soul connoisseurs Fitz and The Tantrums.  The accompanying music video stars Kat Dennings (Two Broke Girls) and Nikki Reed (Twilight/Thirteen) and will be available for purchase exclusively as part of the Get The Girl Back single, also available digitally on Friday 4th April.
ANTHEM was produced and written by the band, and mixed by Tom Lord-Alge.  Its guitar-driven sound pulls from some of the band's harder hitting rock and R&B influences – from James Brown, to early Michael Jackson, and AC/DC.  The band has been busy the last 12 months with album release and a world tour dates in North America, Latin America and Europe, garnering critical acclaim for the epic new album and fan fervor around the world.
ANTHEM is the bands 6th studio album and the fourth to be released on their own independent label 3CG Records, which they founded in 2003.
2013 marked the 21st anniversary of HANSON.  The band celebrated the anniversary with the launch of their own craft beer Mmmhops, inspired by the title of their breakout single.
HANSON have been nominated for multiple Grammys, released five prior studio albums, which spawned a string of hit singles, and sold over 16 million albums worldwide.
TOUR DATES:
BRISBANE
TUE 5 AUG | THE TIVOLI (18+)
www.ticketmaster.com.au | 136 100
GOLD COAST
WED 6 AUG | COOLANGATTA HOTEL (18+)
www.oztix.com.au | 1300 762 454
SYDNEY
FRI 8 AUG | ENMORE THEATRE (All Ages)
www.ticketek.com.au | 132 849
MELBOURNE
SAT 9 AUG | PALAIS THEATRE (All Ages)
www.ticketmaster.com.au | 136 100
ADELAIDE
TUE 12 AUG | HQ (18+)
www.oztix.com.au | 1300 762 454
FREMANTLE
FRI 15 AUG | METROPOLIS FREMANTLE (18+)
www.oztix.com.au | 1300 762 454
AUCKLAND
SUN 17 AUG | POWERSTATION (All Ages)
www.ticketmaster.co.nz | (09) 970 9700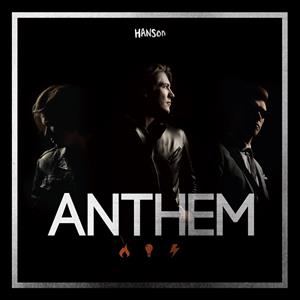 ANTHEM Track List:
Fired Up
I've Got Soul
You Can't Stop Us
Get The Girl Back
Juliet
Already Home
For Your Love
Lost Without You
Cut Right Through Me
Scream and Be Free
Tragic Symphony
Tonight
Save Me From Myself