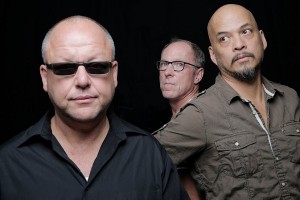 "…their songwriting chops have hardly wavered and the best may be yet to come."— Village Voice
Fans have dreamed about it for years, and now Pixies are delivering.  Indie Cindy, the band's first full studio album since 1991's Trompe le Monde, will be released on April 25th on the band's own independent label, Pixiesmusic (and marketed and distributed by [PIAS] Australia). Pre-orders for most configurations can be placed beginning today at iTunes and other online retail outlets.
"We started seriously talking about recording new music about four years ago," said Pixies drummer David Lovering.  "New music seemed like something we just had to do, we just couldn't continue to go out and tour without anything new.  So the talk evolved into writing and recording, and we're all very happy with the way everything worked out."
The 12 cuts on Indie Cindy were produced by Gil Norton, producer of the band's classic Doolittle, Bossanova, and Trompe le Monde albums, and recorded during October 2012 at Rockfield Studios in Wales, UK.  The various packages feature a collection of brand new artwork by the legendary graphic artist Vaughan Oliver who created the artwork for all of Pixies' previous releases.  The album is comprised of 'Bagboy', the band's first new song in more than a decade, the eight tracks from the band's EP-1 and EP-2, released September 3, 2013 and January 3, 2014 respectively, plus the three new tunes from the just-released EP-3 – all written by the Pixies – Black Francis/vocals, guitar; Joey Santiago/guitars; David Lovering/drums, backing vocals.  With EP-1, EP-2 and now EP-3 having been available only in digital and limited-edition vinyl formats, Indie Cindy will mark the first time fans can have all of the new Pixies music in one collection.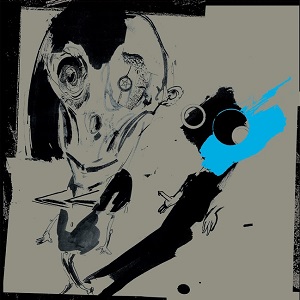 Pixies are making Indie Cindy available in a selection of formats:
as a standard 12-track single-CD digipak with booklet
as a limited-edition CD with download card for a bonus live-in-concert 13-track set recorded during the band's recently-completed North American tour
as a two-disc, deluxe gatefold album, pressed on 180-gram vinyl
as a standard 12-track digital download via iTunes and other online retail sellers
as an expanded digital download exclusively through iTunes that includes a bonus live-in-concert 13-track set recorded during the band's recently-completed North American tour
available at pixiesmusic.com, a special deluxe, limited edition (5,000) two-disc set (available as a CD and as a deluxe gatefold album pressed on 180-gram vinyl) that includes the 13-track livedisc.  This deluxe package also includes a 40-page, hard-back book that features the new artwork produced exclusively for Indie Cindy.  The CD limited edition is packaged in a special gold-foil hard slipcase.
But wait, there's more.  On April 19, a week before the official release date and exclusively for Record Store Day, Pixies will make Indie Cindy available as a special RSD limited edition, two-disc, deluxe gatefold, 180-gram vinyl set, only from independent record stores participating in RSD around the world.  When these are gone, they're gone.
Pixies recently announced their first visit to Australia in four years; a four night residency at Sydney Opera House as part of the prestigious Vivid Festival, appearing from May 23rd – 26th.
While Pixies have been acclaimed as the most influential, pioneering band of the late 80s alt/rock movement, having blazed the trail for artists from Nirvana to Radiohead to Pearl Jam, today, a whole new generation of music fans are discovering their iconic "loudquietloud" signature sound.
After five genre-defining studio albums, Pixies disbanded in 1993, and then launched their reunion tour in April 2004, playing to sell-out crowds all over the globe for seven years, a longer period of time than they were a band originally.  But writing, recording and releasing new music was something that the band had been wanting to do for a long time, so they secretly booked studio time in Wales for the fall of 2012.  Six days into the recording, founding bassist Kim Deal decided to leave the band; Black Francis, Joey Santiago and David Lovering made the decision to carry on, working with a variety of touring bassists, something they'd never done.  As the UK's DIY wrote about the new music, "They're back.  They're still brilliant.  God save the Pixies." *****
Indie Cindy
Produced by Gil Norton
Recorded at Rockfield Studios, Wales
Record label:  pixiesmusic
Black Francis – vocals, guitars
Joey Santiago – guitars
David Lovering – drums, backing vocals
Ding – bass
Jeremy Dubs – backing vocals
Track listing:
What Goes Boom
Greens and Blues
Indie Cindy
Bagboy
Magdalena 318
Silver Snail
Blue Eyed Hexe
Ring the Bell
Another Toe in the Ocean
Andro Queen
Snakes
Jaime Bravo
Track listing for Live In The USA*:
Bone Machine
Hey
Ana
Magdalena 318
Snakes
Indie Cindy
I've Been Tired
Head On
The Sad Punk
Distance Equals Rate Times Time
Something Against You
Isla de Encanta
Planet of Sound
* (with touring bassist Paz Lenchantin)
ITUNES DELUXE: http://smarturl.it/IndieCindyDlxiTunes
ITUNES STANDARD:  https://itunes.apple.com/au/album/indie-cindy/id842388198
PIXIES MUSIC: http://www.pixiesmusic.com/store/
INDIE CINDY OUT 25 APRIL 2014 THROUGH PIAS AUSTRALIA
INDIE CINDY VINYL OUT RECORD STORE DAY 19 APRIL 2014
www.pixiesmusic.com | www.facebook.com/pixiesofficial
Twitter @PIXIES