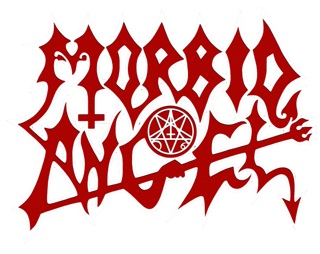 SOUNDWORKS TOURING presents 'COVENANT' AUSTRALIAN TOUR APRIL 2014 – Performing The 'Covenant' Album In It's Entirety – Followed By Classic Material
Easily one of the most famous & prominent greats in death metal, MORBID ANGEL, make a very special appearance back to Australia this coming April! Over the course of three nights of maximum intensity, MORBID ANGEL will perform the 'COVENANT' album in it's entirety, followed by classic material from their influential & legendary releases in 'Altars Of Madness', 'Blessed Are The Sick' and more!!!
Do not miss out on an opportunity of a lifetime that will not be repeated in this region!
Throughout history only a handful of artists have been able to achieve a truly iconic stature within any given artform. MORBID ANGEL is among those select few. Shattering the boundaries of creativity and imagination while evolving with each groundbreaking release throughout its historic career, the band stands alone as the true icon in extreme music.
MORBID ANGEL performing at:
April 22nd – Brisbane, The Hifi
April 23rd – Melbourne, The Hifi
April 24th – Sydney, The Metro Theatre
TICKETS ON SALE FROM MARCH 4th AT THESE OUTLETS!
Brisbane – www.thehifi.com.au/brisbane
Melbourne – www.thehifi.com.au/melbourne
Sydney – www.metrotheatre.com.au  & www.ticketek.com.au
ALL SHOWS – www.soundworkstouring.com  – paypal only
www.primecuts.com.au – paypal only
Buy through the Soundworks Touring or Prime Cuts Music websites with Paypal and receive a free MORBID ANGEL sticker!
www.facebook.com/appareldirect