The Dead Daisies is OUT NOW download from iTunes or JB Hifi
For more information on The Dead Daisies National Tour CLICK HERE
To request a stream of The Dead Daisies Debut Album CLICK HERE
The Dead Daisies ripped the roof and shook the foundations of The Governor Hindmarsh in Adelaide on Thursday night on the first show of their Australian tour. Following the excitement surrounding the band's arrival in Australia, The Dead Daisies took the stage last night with support act King Of The North and gave South Australian fans one hell of a rock n' roll show.
It was loud, it was hot and it was packed!
Some quotes from fans at The Gov taken from The Dead Daisies Facebook page:-
"Best gig I've been to in a LONG time." – Georgia B
"Blown away.. Awesome show guys !!!" – Scott H
"Had such a great night…u guys rocked \m/ loved every minute of it!" – Dee W
"Fantastic shows guys loved it, was worth losing 10kgs of sweat!" – Lilly B
Comments from the Fan Club:-
"The Dead Daisies made me feel welcome and were interested in my thoughts of the show.  They were pumped because they nailed it with their first gig!" – David Kerr
Comments from industry and media:-
"Everyone in the room had smiles on their faces and were having the best time. The Dead Daisies play rock just how it should be played, Loud N Proud, tight and sweaty with a fantastic set of songs.  The players were outstanding and proved to me once again that Rock still has its place in a big way here in Oz. Jon Stevens is just brilliant!  He does what he does with class and style.  King Of The North was a great choice opener."  Craig Csongrady (BB Steal)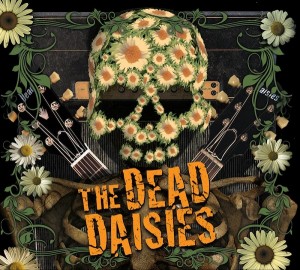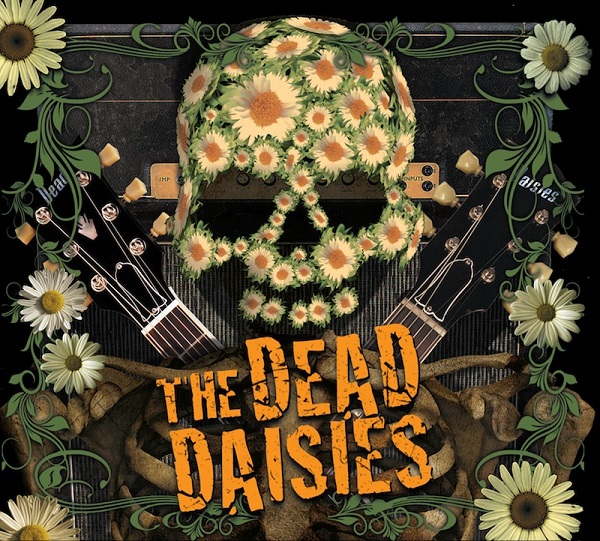 The Dead Daisies debut album is OUT NOW on iTunes and in JB Hifi!
The Dead Daisies self-titled debut album was released yesterday nationally. It is available on iTunes and is featured on the home page as a New & Noteworthy featured release. The CD is available JB HI-FI stores across the country.
Buy on iTunes: http://bit.ly/TDDalbumAUS       Buy from JB Hifi: http://bit.ly/1nKGjb
Visit The Dead Daisies online:
Website | Twitter | Facebook | Soundcloud | YouTube
The Dead Daisies will be featured in this Saturday's Day On The Green festival at Annie's Lane in South Australia alongside Jimmy Barnes, The Baby Animals and more.
Further upcoming show dates:
Sat 8/02/14 Annie's Lane DOTG – Clare, SA
Sat 15/02/14 Rochford Wines DOTG – Yarra Valley, VIC
Sun 16/02/14 Esplanade Hotel – Melbourne, VIC
Fri 21/02/14 Taronga Zoo – Sydney, NSW (with Jimmy Barnes)
Sat 22/02/14 Bateau Bay Hotel – Bateau Bay, NSW (with Jimmy Barnes)
Sun 23/02/14 Oxford Arts Factory – Sydney, NSW
Tues 25/02/14 Country Club Showroom – Launceston, TAS
Wed 26/02/14 Wrest Point Showroom – Hobart, TAS
Fri 28/02/14 Albury SS&A Club – Albury, NSW
Sat 1/03/14 Mulwala Water Ski Club – Mulwala, NSW
For more information on The Dead Daisies Tour & Debut Album CLICK HERE 
The Dead Daisies have made a huge splash in Australia since arriving in Sydney only on Monday. Amongst rehearsals each day in the lead up to last's nights show at The Govenor Hindmarsh in Adelaide, the band were invited to play on The Today Show, The Morning Show, The Daily Edition, and Triple M Sydney!
Check out The Dead Daisies live interview and performance with Ugly Phil on the Homegrown Show on Triple M this Sunday from 6-8pm local time.
You can also hear the band across the country on the following stations; 3MDR Melbourne, 4ZZZ Queensland, Radiowest Western Australia, Flow FM South Australia, Voice FM Victoria, 7EDG Edge Radio, Port Stephens FM 100.9, 897fm, 5EFM, Sunraysia Community Radio, 99.3FM Sunbury Radio, ValleyFM95.9, 979fm, Radio Norfolk 89.9, 88.6 Plenty Valley FM, UGFM – Radio Murrindindi, RPP FM, and 5EFM.