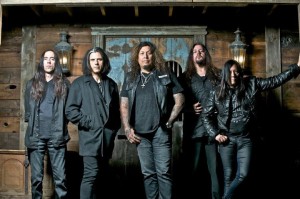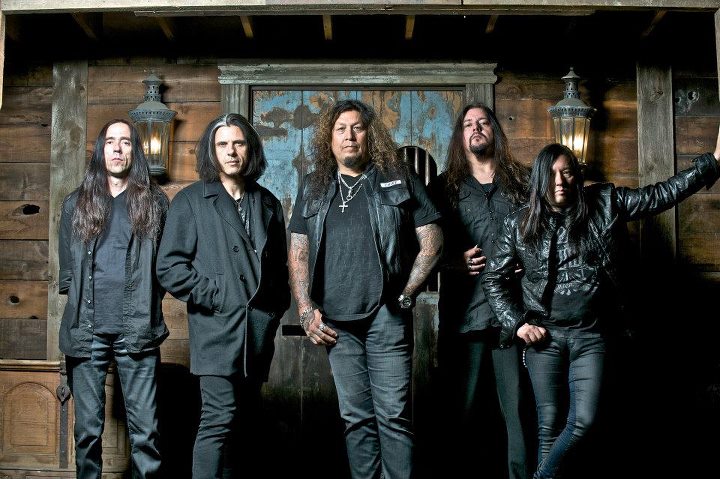 GET READY FOR TWO OF AMERICA'S HEAVY WEIGHT METAL HERO'S TO TAKE TO THE STAGE FOR ONE EXPLOSIVE NIGHT! – 2 SHOWS ONLY!
TESTAMENT is the quintessential heavy metal band. They have undisputedly been the flag bearers and garnered huge influence over a whole new generation of aural aggressors.
Reaching this lushest of creative fields has been quite a journey for Testament, the sort that tests, stretches and ultimately breaks most bands. Formed in Northern California in 1983, they grew up at the same time as Metallica, Slayer, Anthrax and Megadeth, being one of the five bands forming the core of what would become the world famous thrash metal scene. But from the beginning, Testament trod a unique path, making sure that their extraordinary musicianship, intuitive feel for harmonies amidst the savagery established itself as a stand-alone sound.
The Bay Area titans latest album 'Dark Roots Of Earth' picks up exactly where 2008's The Formation Of Damnation left off…"This is Testament doing what they do best–serving a trashterclass in malevolent metal." – Kerrang!
The pursuit of heaviness has fuelled Jason NEWSTED for over 30 years. As an integral component of Metallica, Flotsam and Jetsam, Voivod, Ozzy Osbourne's touring band, and countless other fan and critic favourites, he's among the metal world's most fearless adventurers. Now, the Rock and Roll Hall of Fame inductee and six-time Grammy winner is charting new territory—for the first time fronting his own band, the explosive power quartet NEWSTED.  NEWSTED'S debut full-length, Heavy Metal Music, is short on pretence and long on crushing riffs and had Kerrang!  exclaiming that "it's a visceral, straightforward assault."
TICKETS ON SALE: TUESDAY FEBRUARY 11TH @ 9:00AM AEDT
TUESDAY 25 FEBRUARY
MELBOURNE, GERSHWIN ROOM ESPY www.oztix.com.au
WEDNESDAY 26 FEBRUARY
SYDNEY, OXFORD ARTS FACTORY – 18+ www.oztix.com.au
 For more information head to www.soundwavefestival.com