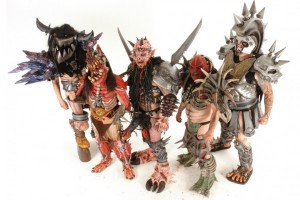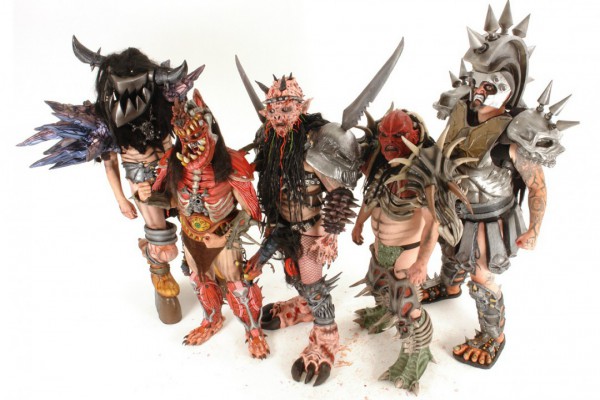 A lineup to satiate the most discerning black metal fan is here.
Combining the most ferocious talents from every corner of the globe, Soundwave Touring is delighted to reveal two Sidewaves for GWAR, AMON AMARTH, SATYRICON and THE BLACK DAHLIA MURDER.
GWAR fans are prepared for anything when it comes to the gods of gore, but their minds may be melted by the incredibly intimate club shows Virginia's thrash metal heroes are going to mutilate in classic GWAR fashion. Last year's release Battle Maximus was widely hailed as the band's gnarliest album yet, showing no signs that these ghouls are ready to end their ongoing reign of carnage. "If anyone is gonna destroy the human race, it's gonna be us", Oderus warns of the most monstrous chapter in GWAR's blood-soaked history yet.
Hailing from Tumba, Sweden, AMON AMARTH are the ultimate in warrior death metal. Documenting epic, fantastical battles of Norse mythology set to their unique and truly technically proficient brand of metal, AMON AMARTH's Australian fanbase is, understandably, nothing short of obsessive. Their stunning ninth studio album Deceiver OfTthe Gods is guaranteed to translate into a totally intoxicating adventure on stage.
Embodying everything we southerners hold dear about Norwegian black metal, SATYRICON were recently praised by Metal Hammer for consistently challenging the borders of their genre. Lead by their valiant leaders Satyr and Frost, the Oslo-based band released their eighth studio album late last year to dizzying critical acclaim; "Satyricon justifies why this band will always be counted in the elite of today's black metal bands"- SF Media.
When you release songs like Phantom Limb Masturbation and Raped In Hatred by Vines Of Thorn, you're committing to a brutal live performance. Thankfully THE BLACK DAHLIA MURDER boys know how to deliver. Unflinching in the face of lineup changes, the Michigan six-piece will unleash deathcore drudgery laced in melodic Gothenburg metal with immaculate precision.
Gather your legions, ready your swords, summon your might and advance upon these shows post haste. Tickets will not last long.
__________________________________________________________________________
TICKETS ON SALE THURSDAY FEBRUARY 13, 9am AEDT
WEDNESDAY 26 FEBRUARY
SYDNEY, FACTORY THEATRE – Licensed All Ages
www.ticketek.com.au / www.factorytheatre.com.au
THURSDAY FEBRUARY 27
MELBOURNE, 170 RUSSEL – 18+
www.oztix.com.au / www.170russell.com