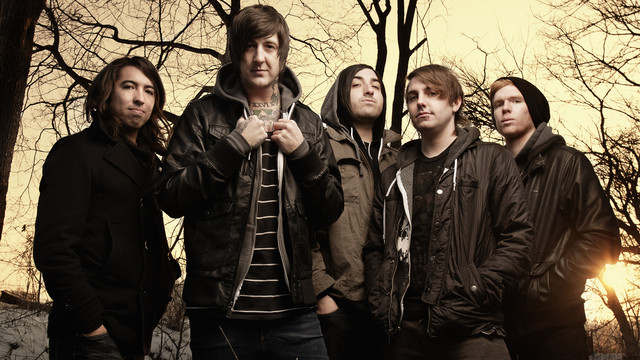 "With this album we really wanted to take the time, we took almost nine months of the year out from touring to really put emphasis on this record, and this was the first time that we'd had this amount of time, so getting all our ideas together, and wanting to do something different was definitely at the top of our list…"
From press release: Of Mice & Men announced their third studio album Restoring Force will be released on Friday 24 January on Rise Records. The album is the follow up to the band's 2011's acclaimed release The Flood, which solidified the California-based five-piece as a leading force in modern heavy music. Restoring Force was recorded at House of Loud in New Jersey and produced by David Bendeth (Paramore, Papa Roach, A Day To Remember, Breaking Benjamin). The band has brought their memorable live show to audiences around the world having sold out multiple headlining tours.
While in Orange County rehearsing in the studio we had a great chat to Tino from Of Mice & Men about the new album 'Restoring Force' and its creation, as well as their growing fanbase in Australia and what the future holds for the band…
You're about to release 'Restoring Force', in creating it did you intentionally set out to do anything differently compared to 'The Flood'?
Oh most definitely, that was the first thing when thinking about doing the new album, given the way that Of Mice & Men has evolved over the years, you can kind of hear the change in each album, and I wouldn't necessarily call it maturing, just trying different things and trying to find the sound that can really embody what Of Mice & Men is about. With this album we really wanted to take the time, we took almost nine months of the year out from touring to really put emphasis on this record, and this was the first time that we'd had this amount of time, so getting all our ideas together, and wanting to do something different was definitely at the top of our list, while still remaining true to the sound that Of Mice & Men has had over the years. It was finding a way and challenging ourselves to doing it in a way that we wouldn't have expected.
What does the title represent to you?
To me personally this album was almost like a restoring force for this band, we had just come off the road and it was time to get all of our material together that we had written on the road, as well as getting some new ideas flowing for this record as it's hard to write material on the road a lot of the time, but it really helped us find ur balance with our new member Aaron Pauley, and he's bass and vocals and the band had been ran into the road promoting the re-issue of The Flood and we really wanted to, I guess we didn't really know how we were going to do things, and this was our first time recording with David Bendeth and he helped us realise that this album needs to mean more to us than anything in the world, and that this album is going to live on and that's kind of when we realized the importance of what we were making and that became a restoring force for us, it brought balance back to the band. We had lost a member, the last record we put out was just the four of us, and there was no clean singing or anything like that, it was just a barrage or heavy music that we really felt like we weren't able to explore on the original release of The Flood. So, finding a balance and as we went on with the recording of this record it became our restoring force and that's kinda how the name came about, and that can even continue on to anything that brings back balance.
Now this will be hard, but can you to give us one word that you feel sums up the album as a whole?
Hmm… *pause* ambitious. We want people to hear this record, it's a record that we feel like we'd put it on for our grandma, or we'd put it on for anybody that would be willing to listen, it's musicians creating music that we want as many people to hear as possible, and so making an album and titling it 'Restoring Force' and it being that restoring force and hoping that this record that could be somebody else's restoring force, we really want to put it out to everybody and take it as far as we can, so I feel like Of Mice & Men has never sounded the way we have on this record and it shows that we're not stopping anytime soon and if you expected to hear the same record from us again or lump us into some sort of subgenre, you've got another thing coming, cause we've got huge ambitions, we're a band that hasn't stopped in any face of adversity at all, so we're gonna keep going and this record is a testament to that. The next record is going to be even better *laughs* we can't wait to start recording the next one.
You haven't even released this one yet… *laughs*
I know *laughs* that what we were saying, we had some time off for the holidays and we've got this one and we're like, when's the next time we're going to get into the studio, we've got to get these ideas out. We're hungry you know, and hopefully that's how this record sounds to people when they pop it in their car stereo or on their computer, from the first track 'Public Service Announcement' to the last track 'Space Enough To Grow' you're kind of taken through this rollercoaster of what Of Mice & Men is today.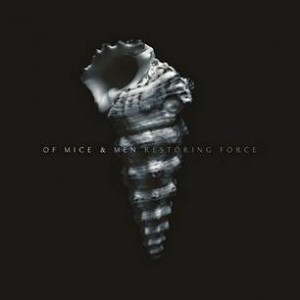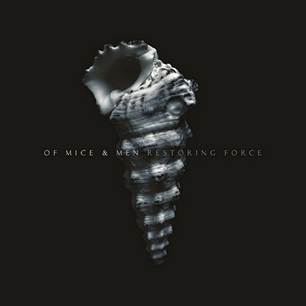 Obviously the lead up to a release will stir some emotions, how do you prepare for an album release, nerves, excitement?
It's a little bit of everything, it's a whole lot of planning, and a lot of waiting and a lot of anxious feelings and the way that we've rolled out some of these tracks and our singles and coming up to the album release, it's all been strategically planned from us with writing and we released 'You're Not Alone' to test our fanbase and see how ready they were for us to hear Of Mice & Men do something a little different from what they would have expected, and it's kind of like waiting around thinking this isn't even the best song on the record, just wait until you hear the rest of it and we feel like every single song on this record could stand alone as a single or as a song that shows where Of Mice & Men is now and that's a really cool feeling and that contributes to feeling excited and anxious as the album is about to come out. It's definitely a process that we're familiar with but definitely it's not too difficult for us to deal with because our album is going to speak for itself and we're not trying to convince anybody otherwise because you're going to listen to it and feel how you want about it, and we wanted to make songs that are going to make people feel pissed off, and we wanted to make songs that are going to make people feel happy and feel like they're not neglected. They should be feeling something when they listen to music, it shouldn't just be 'oh this is cool' or 'oh yeah, this band is cool' or 'that's a really fun and cool part' it's got to be the message that the music carries and all that has to be right on par with that. For us there's no other reason to do it, I know it comes different for other acts. There's room for everybody in music and that's the best part of it, it't just how you interpret it yourself, so music is important to us and always has been, being huge fans of music ourselves, and being excited about bands. Dave Grohl had just sent us a message, he heard we were signing a huge bunch of pre order posters and he sent us 'Hey Of Mice & Men, have fun signing all those pre order posters' and we were like oh my god, that's Dave Grohl, that's so exciting, it's the Foo Fighters or Nirvana, and his music means something to us, and all music means something to somebody somewhere and we just hope ours can mean something to more people, that's what we're hoping to do with 'Restoring Force'.
On that, you were back in Australia twice in 2013 and most recently this past October which I saw in Sydney and blew the crowds away once again, how have you seen your fan base here grow over your last couple of visits?
That was an awesome tour, that show was nuts *laughs* it was amazing. It's actually been crazy because when we first went out there with Amity Affliction it was pretty different we were still kind of a new band and it was our first time into the country and we were still new at touring internationally as well, so there was definitely some obstacles that we had to get over with the crowds and understanding that every country that we play in gives us a different type of response. We love the people of Australia, they've always been kind and wonderful to us and it was kind of like the people that knew us from the first time, it was like 'man we can't believe we have some fans out here' and then Soundwave took our breath away and we thought 'holy crap, we have some fans out here' that show was HUGE and everybody was loving it, and to then come back on the Bring Me The Horizon tour and just be in front of that many people and have so many people hanging out outside asking if they could get a photograph, we couldn't even walk through half of these airports when we were coming into the country. The fact that this band can grow at such an expediential rate every time that we've been there, that's amazing to all of us, so we're thankful to all of the fans that let our band mean that much to them, that's important to us as this is what we love to do and this is the music that we love to create and the fact that so many people understand what we're doing and the music that we make and they can connect with it, some even way stronger than we can begin to imagine. That's the beauty of music and it's really cool and it's actually been really exciting in Australia to see that cause we've only been there a couple of times and it's been a huge step each time, so this next time I think we'll probably be playing to 100,000 people if my math is correct, we'll have the number one album and we'll play to sold out stadiums of people. If my calculations are correct. *laughs*
Of course I need to ask the question of if we'll see you back in Australia any time soon?
As of right now unfortunately no, but we've been bugging our booking agent and it's a country we love to go to, so I mean it's definitely not out of the question, but right now it's not on the books. Hopefully before the end of the year but we're definitely bringing 'Restoring Force' to the country, and it actually comes out there first, that's how much love we have for the country. *laughs*
Touring wise, what does 2014 have in store for the band?
For this upcoming tour, the tour starts in Florida so we're rehearsing out here at our home in California, we've got a pretty big music conference to go to next weekend and then the tour just starts immediately, I think we're in The United States for four days, then we fly to Mexico, do Mexico City show that I believe is sold out, then back to The States, then we do Canada. Our schedule is pretty much just go, go, go, pretty much until the next time we're in Australia. While we're on these tours we'll hopefully be confirming our Australian dates and that will be no rest for us, Restoring Force is a bullet train coming for everybody.
2014 has just begun, so let's predict the future, finish this sentence for me, in 2014 Of Mice & Men will…
*pause* Dang… I'm trying to think… Of Mice & Men will take this whole shit over. *laughs*
And come back and play stadiums in Australia…
*laughs* Yeah, we're coming back hopefully soon, so Restoring Force is about a week away, we're coming for everybody.
Essential information
From: Orange County, California, USA
Band members:  Austin Carlile – Vocals, Aaron Pauley – Bass/Vocals, Valentino Arteaga – Drums, Philip Manansala – Guitar, Alan Ashby – Guitar
Forthcoming Release: Restoring Force (Warner Music Australia / Rise Records) January 24, 2014
Website:  http://www.ofmiceandmenofficial.com