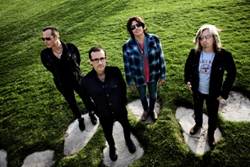 The recording of the new album has now gone beyond schedule and sadly the availability of the recording studio, engineers and the producer or lack thereof dictates that the band have had to cancel their upcoming engagements.
In line with our commitment to bring you great replacements, we are pleased to announce that Australia's finest live rock band, THE LIVING END, have come to Soundwave's rescue and have joined the fray.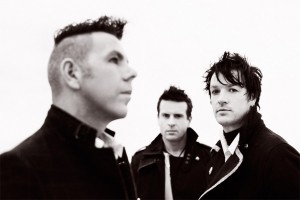 "Oh crap there's cobwebs on my amp and my guitar strings are rusty.
Shut up you idiot, quit you're whining and get your shit together cause TLE are now playing Soundwave 2014.
So Stand up, Tune up, and get on that stage and Rock the fuckin' house…… will do!
The Living End are proud to be a part of Soundwave 2014!  BRING. IT. ON!!!!!" – Chris Cheney's inner monologue
Tickets for the Stone Temple Pilot sideshows (Tuesday 25 February in Sydney and Wednesday 26 February in Melbourne) are now refundable from the point of purchase).
For more information head to www.soundwavefestival.com