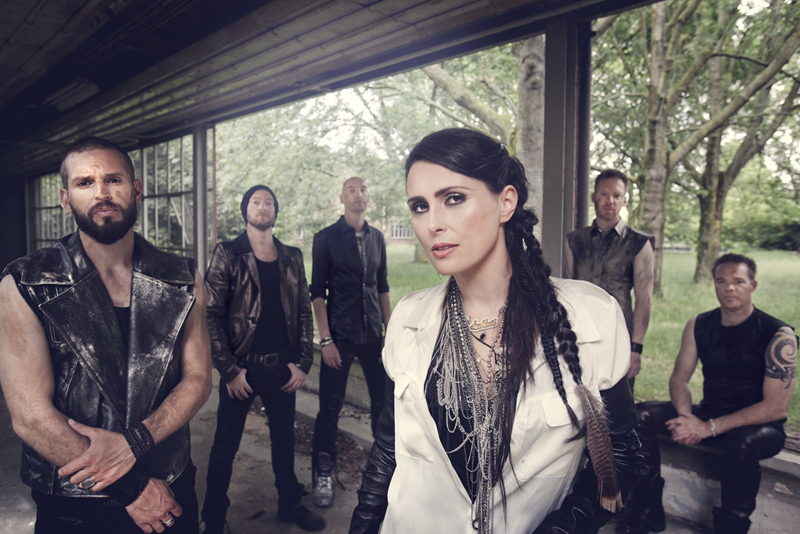 "It's a monster in the way that you have to face your own being and face your own fears and a lot of songs are about go for your dreams, don't be afraid because life is too short but in getting there you can face your fears and go ahead and go for it. So that's what also lies behind it…"
From press release: The romance and the mystery have returned to metal with the sixth studio album from Dutch symphonic metal legends Within Temptation – Hydra, available Friday 31 January 2014. Produced by Daniel Gibson, Hydra covers a wide range of musical styles and lyrical themes and joins a varied catalogue of now classic albums like The Silent Force, The Heart of Everything and The Unforgiving.
At home watching the Australian Open, we had a great chat with Robert of Within Temptation about the band's new album 'Hydra' and its creation and special guests as well as a hope of an Australian tour… finally…
Congratulations on the new album, how do you feel around album release time, excited, nervous?
Thank you. Excited definitely, it's a very special time because there are different things happening, like the time before you are working your ass off and give so much into the recording and creative process and making decisions, and you end up with something that you think, yeah this is good. From then on you start getting distant again thinking you're going to make music videos and preparing for the tour and doing a lot of things, and you haven't listened to the album so much and then when the moment comes when people get the record and interviews are coming you have already had some distance again, and that's quite exciting because then you become more objective and support your album again and when it feels good and it does with this album and pray that it's received well, we're just very excited.
What does the title 'Hydra' represent to you?
A lot of different things actually, first and foremost we were searching for something which was a bit more tough because the album is a bit more rough than the last one, so we didn't want to call it 'The Pussycat Experience' so at the same time also, Hydra represents the different faces of our music, we have different characters, and I think it comes across in this record, it can go from left to right and different music styles, it can do a lot of different things. It's a monster in the way that you have to face your own being and face your own fears and a lot of songs are about go for your dreams, don't be afraid because life is too short but in getting there you can face your fears and go ahead and go for it. So that's what also lies behind it, also in a way it's a nice symbol for the different singers we have on this album.
That leads me to my next question, there are a few special guests on the album, how do you go from someone like Howard Jones to Xzibit to Dave Pirner to get them involved?
*laughs* Yeah it's quite surprising for a lot of people, but I think that also shows when you listen to the record it still feels quite natural and you can see it on paper and think this is never going to work. How we approached it was actually started with 'Paradise' when we felt like we'd written that song that this could be a song for Tarja, we can picture this with her on it as well, so why not ask her and make the song come out even better? Then from there we thought why not do that for more songs, if it suits elements from other bands or artist, why not approach them? Then with 'Dangerous' it had some Killswitch Engage feel in there so we thought let's ask Howard and with 'Whole World Was Watching' was more like a Soul Asylum track so I think we wouldn't have put it on the album if Dave wouldn't agree to do that song because now it just feels much more in its place. Then of course the track with Xzibit, that's always been a bit of a dream for myself, because I've always been kind of liking Hip hop, not to say that I listen to hip hop every day, but I like it, I like the power and the rawness of hip hop and to me there are even similarities to metal, as its very often dark and dramatic, I just liked it. Everybody in the band thinks I'm crazy when I proposed it, and my management dropped from their chairs and said you're going to ruin your career *laughs* but I'm very happy that I pulled through, because everybody is actually very pleased with the result now. I think he's done an amazing job, we were searching for a rapper with a really dark voice so it makes the contrast between Sharon and the rap. In a way it's like grunting, you get this manly side then you get Sharon… so I was very pleased with that one and happy with how it came out.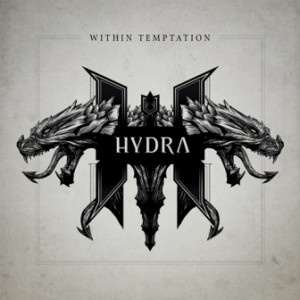 You once again used Daniel Gibson as producer, what is it that he does that continues to work for Within Temptation?
Yes because it's not an obvious thing, but a great thing that he has he's very versatile, he originally is a classical violin player, then he started writing in a metal band and he wrote pop songs, really typical Swedish pop songs as a songwriter, so he can actually do all different type of things and what he can do is bring out every time again, he follows our need to change things, I think if he wasn't able to do that then every album we would've had a different producer. He encourages and brings even more to the table to really change things, and then it's a logical choice as a producer is a complete trust relationship that you have, that's also really important to feel comfortable.
Touring wise, I know you don't head out anymore…
Sometimes I get to cherry pick a show and when somebody is sick I'm able to jump in, but I'm not touring anymore…
I have to ask, as the band has never been here, are there plans to see the band finally head to Australia and if that time came, would you make an exception and come down under with the band?
I'm doing more Australian interviews and I've already made the decision that after these interviews I have to call my agent and see if we can go for next year, Australian Open, Within Temptation tour, I think that would be brilliant. I think also when we come I would bring the whole family and make a holiday of it as well, that's the way to do it, and I think our children are a little bit bigger now, so I think that's also more possible now. In the past we've tried to schedule it a few times already, but when the offers came in we were touring somewhere else or had to start in the studio again because otherwise the record would be delayed too much. Every time there has always been something messing up with going to Australia because we ourselves would really love to go and see the country, it's something that is on my list. I'm sure we will, I'm definitely sure, but after so many years I don't dare to make any promises anymore *laughs* but I have no doubt that we will come.
Since the bands inception in 1996, what do you see as the most notable evolution that has taken place in your time together?
I think evolution in itself is something that I really think feels like a core element of our band more, we realise that we need to evolve with each record as if we didn't it would be the end of the band, that's very clear for us. I think that also we've learned that you should never say never, when you're young you would always say 'I will never do this and I will never do that' and when we were young Sharon said 'I will never do rap' and here we are. I told them I would never do grunts again and this record I'm doing grunts again you know. Be open minded is something I think is important and it helps us to evolve.
2014 has just begun, so let's predict the future, finish this sentence for me, in 2014 Within Temptation will…
Tour the world… but I have the feeling that it's going to be early 2015 we're going to Australia, so it's really hard to make a chant and say we're coming to Australia… *laughs* so for the rest of 2014 its going to be touring and we're going to start writing a new record… we feel very much inspired on this record and we want to continue…
Essential information
From: The Netherlands
Band members:  Sharon den Adel – vocals, Robert Westerholt – guitar, Ruud Jolie – guitar, Stefan Helleblad – guitar, Jeroen Van Veen – bass, Martijn Spierenburg – keyboards, Mike Coolen – drums
Forthcoming Release: Hydra (Roadrunner Records Australia) January 31, 2014
Website:  http://www.within-temptation.com

Comments
comments