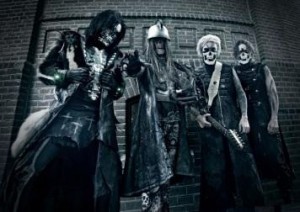 In a night guaranteed to make fans salivate, ROB ZOMBIE and KORN will take to the stage in Sydney and Melbourne with a feral, fiery and live ferocity that will be unmatchable!
A rock icon and auteur filmmaker with insight and unlimited vision, ROB ZOMBIE has continuously challenged audiences as he stretches the boundaries of music, film, and publishing. As a musician, ROB ZOMBIE has sold over fifteen million albums worldwide to date. Hellbilly Deluxe and Hellbilly Deluxe 2 were the albums that established Zombie as a solo artist after the breakup of multi-platinum group White Zombie. ROB ZOMBIE released his fifth solo album, Venomous Rat Regeneration Vendor in April 2013 to world – wide critical acclaim!
There are plenty of yeah's, hey's and baby's from Zombie himself as expected, but what wasn't expected was some of his most infectious choruses to date……., every single song screams for a sing-along, whether on your own at your laptop or in a crowd of thousands. "White Trash Freaks" in particular is hard to resist, and when "Rock And Roll (In A Black Hole)" explodes from the little electronic beat that it's built around into that monstrous chorus it's an instant energy booster" – Metal Obsession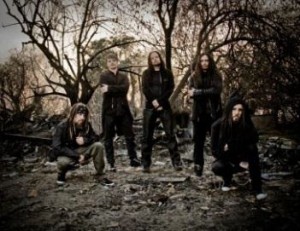 After the release of the bands eleventh studio album (The Paradigm Shift) in October 2013, roughly 35 million album sales worldwide, 2 Grammy's and countless sold out shows, the godfathers of nu-metal, KORN, have come a long way since their iconic self-titled debut, and they haven't stopped challenging themselves or heavy music. The members of Korn built that kind of bond back in 1993 the first time that Jonathan Davis, James "Munky" Shaffer, Reginald "Fieldy" Arvizu, and Brian "Head" Welch decided to make music as a unit. They shed blood, sweat, and tears in the studio and on stage, fashioning an undeniable, unsettling, and unique sound that would permanently alter the course of rock music!
"The Paradigm Shift is far from a radical change in the basic assumptions that fans make of their beloved nu-metal progenitors. Instead, on their eleventh studio album, Korn have managed to tap into what created those assumptions in the first place and dutifully deliver on every single one. If one were to listen to Follow The Leader before The Paradigm Shift, you'd scarcely notice a difference, and that's a good thing" – Music Feeds"
TICKETS ON-SALE THURSDAY JANUARY 23RD @ 9:00AM AEDT
MONDAY 24 FEBRUARY
SYDNEY, BIG TOP LUNA PARK – Licensed All Ages (www.ticketek.com.au)
(Korn / Rob Zombie)
WEDNESDAY 26 FEBRUARY
MELBOURNE, THE PALACE – 18+ (www.oztix.com.au / www.ticketek.com.au / http://www.bigtopsydney.com/)
For more information head to www.soundwavefestival.com