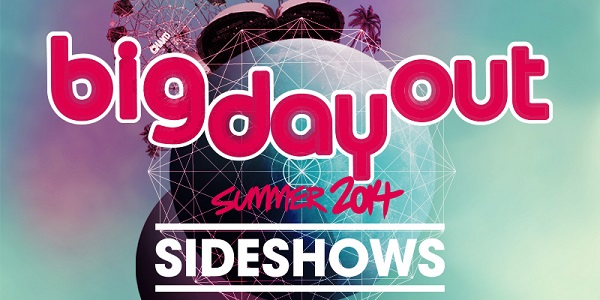 Big Day Out and Soundwave Touring present
DEFTONES
Big Day Out 2014 Sideshows
The DEFTONES live show isn't one that's easily forgotten. After selling out their last Australian tour in support of their latest album Koi No Yokan, crowds of thousands were left desperate for more.
"a gritty, grinding showstopper of metal and unapologetic energy." 
– Consequence of Sound
As one of the recent additions to the Big Day Out 2014 lineup, it is our pleasure to announce that DEFTONES will be performing a very special headline show on January 28th.
Don't miss your chance to get up close and personal with one of metal's greats.
DEFTONES
Big Day Out 2014 Sideshow
+ special guests
TUESDAY JANUARY 28 – SYDNEY, UNSW ROUNDHOUSE (Lic/AA)
---
Big Day Out and Soundwave Touring presents…
THE HIVES
Big Day Out 2014 Sideshows
Well hello dear, dear people!
You are going to be simply over the moon because those wonderful Swedish gentlemen in THE HIVES are joining you all for their only Australian headline show at 170 Russell on Tuesday January 21 (in the year 2014 of course).
THE HIVES will be spinning around and dancing along while they play notes from their latest round music disc Lex Hives, which NME very greatly described as "premium-grade cartoon garage-rock in the AC/DC vein, which deep down everyone in the world knows is the best music there is."
Well we just cannot argue with that, now can we.
THE HIVES
Big Day Out 2014 Sideshow
+ special guests
TUESDAY JANUARY 21 – MELBOURNE, 170 RUSSELL (18+)
Tickets available from www.oztix.com.au
and the Corner  Hotel Box Office 1300 724 867
---
Big Day Out and Soundwave Touring presents..
GHOST
Big Day Out 2014 Sideshows
[Message from the Clergy]
Papa Emeritus II and his Nameless Ghouls, collectively referred to as GHOST, are taking a spiritual stance in Australia while with Big Day Out.
GHOST will be performing their live ritual at the locations known as The HiFi in Sydney and Melbourne this month. GHOST will be reading from their sophomore psalm Infestissumam and their most recent If You Have Ghost, which was produced by lord Dave Grohl and released to the masses in the Year 13.
These live rituals have been described as "infinitely soul-nourishing" (Loudwire), so we must warn that you may not have experienced anything like it before.
GHOST
Big Day Out 2014 Sideshows
+ special guests
WEDNESDAY JANUARY 22 – MELBOURNE, THE HIFI (18+)
Tickets available from www.thehifi.com.au or 1300 843 443
TUESDAY JANUARY 28 – SYDNEY, THE HIFI (Lic/AA)
Tickets available from www.thehifi.com.au or 1300 843 443
---
ALL TICKETS ON SALE 9AM AEDT TUESDAY JANUARY 14