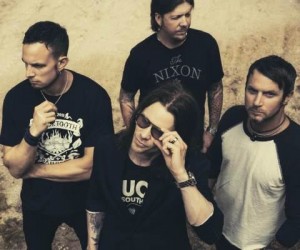 Rock juggernaut's ALTER BRIDGE will be strutting the stages in Sydney and Melbourne and joined by none other than funk-metal royalty LIVING COLOUR for a series of incredibly special Sidewave shows!!
ALTER BRIDGE have firmly placed themselves as one of the most routinely acclaimed and adored hard rock bands on the planet. With 3 brilliant albums already under their belt ALTER BRIDGE has crafted one of the best rock records of recent time with 'Fortress'. In fact, it's a sprawling masterpiece that illuminates just how brilliant this band truly is, and it's going to make believers of the world.
"Fortress is Alter Bridge's most aggressive album to date…with Myles (Kennedy)and Mark (Tremonti) both operating at the peak of their powers there may be no limit to where Alter Bridge may go from here". Kerrang!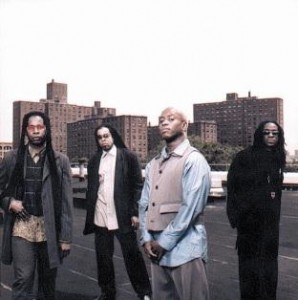 In the late '60s/early '70s artists such as Jimi Hendrix, Sly & the Family Stone and Santana ruled the Earth. But by the 80's, rock had become segregated and predictable until New York's LIVING COLOUR helped break the status quo with their open-minded musical landscape that paved the way for future bands, like Rage Against The Machine. After disbanding in 1995 Grammy award winning, LIVING COLOUR returned in 2000 and in 2009 embarked on their most experimental release to date, The Chair In The Doorway. It may have taken a year and a half to make but it was definitely worth the wait. Pop Matters were left in absolute awe stating "Living Colour has solidified their standing as one of the most consistent, original and important bands America has produced. There's little left to say: kick the chair out of the doorway and get this essential album into your life, immediately."
TICKETS ON-SALE THURSDAY JANUARY 23RD
9:00AM AEDT
TUESDAY 25 FEBRUARY
SYDNEY, THE HI-FI – Licensed All Ages (http://www.thehifi.com.au/)
WEDNESDAY 26 FEBRUARY
MELBOURNE, THE FORUM – 18+ (www.ticketmaster.com.au)
For more information head to www.soundwavefestival.com