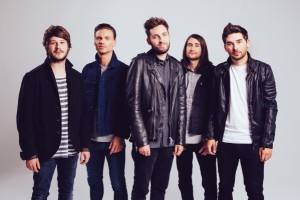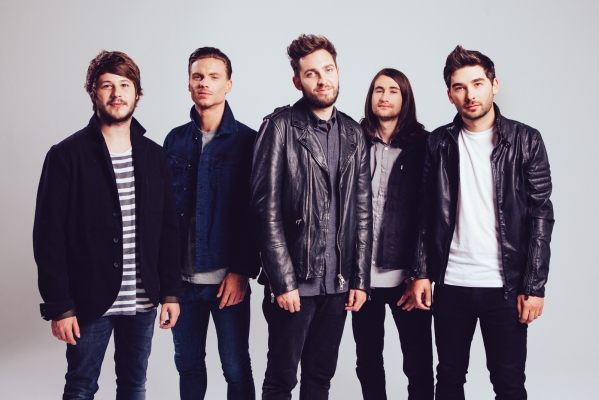 YOU ME AT SIX RELEASE NEW SINGLE 'FRESH START FEVER' – ?FOURTH ALBUM 'CAVALIER YOUTH' SET FOR AUS RELEASE ON JAN 31
British alt-rock juggernaut You Mix At Six continue to hurtle from strength to strength in 2013, driven by the release of the bombastic second single from their forthcoming Cooking Vinyl album Cavalier Youth (Out Jan 31).
Cavalier Youth is the bands' fourth album, and showcases a renewed vigor for You Me At Six, who despite still being in their early twenties, have clocked up almost a decade of writing, recording and touring.
Recorded under the motivating watch of renowned producer Neal Avron (Linkin Park, Weezer, Fall Out Boy) in Los Angeles, Cavalier Youth's riffs are catchy and the drums, colossal. Where wildly successful third album 'Sinners Never Sleep'  had more of a pick'n'mix approach, Cavalier Youth displays a consistency born of confidence. This is next level musicianship, channeling influences as diverse and as ambitious as the Foo Fighters, Arctic Monkeys and The Gaslight Anthem; it'll capture the hearts and imaginations of fans both old and new.
The freshest tune from Cavalier Youth is Fresh Start Fever. It will no doubt continue the ascent put into motion with first single Lived A Lie, which gave the band their highest debut chart position in their home country to date! Pulsating with positivity, its 'dream a little bigger!' swelling chorus is destined to be a soundtrack to a million New Year's Resolutions. The most infectious, grandiose, hooky-as-heck tune this genre has to offer.
WATCH THE 'FRESH START FEVER' VIDEO HERE
You Me At Six will descend on stoked Australian audiences next month, prepared to own huge venues in support of Paramore. These Australian dates cap off a truly stellar year of touring; including tours with 30 Seconds To Mars, a marathon US headline tour and the bands' spectacular SOLD OUT Wembley Arena headline show early this year. Watch this space as You Me At Six aim for the stratosphere.
PARAMORE AUSTRALIAN TOUR with You Me At Six
Thursday, 9th January – Brisbane Entertainment Centre, Brisbane
Saturday, 11th January – Allphones Arena, Sydney
Sunday, 12th January – Sidney Myer Music Bowl, Melbourne
Tuesday, 14th January – Adelaide Entertainment Centre, Adelaide
Thursday, 16th January – Perth Arena, Perth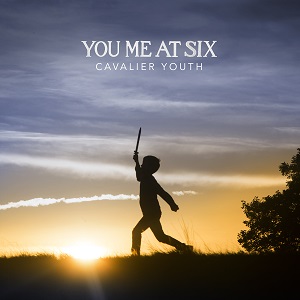 Dedicated Australian fans can now secure their copies of 'Cavalier Youth' right now via pre-orders. Give the gift of You Me at Six this Christmas!