New Jersey's The Gaslight Anthem are set to release The B-Sides on January 31.
The B-Sides features 11 tracks recorded between 2008 and 2011 and includes studio track 'She Loves You', rare acoustic takes on some of the band's biggest songs, an inspired version of The Rolling Stones' 'Tumbling Dice', sparse covers of songs by Fake Problems and Lightning Dust, a ripping live version of 'State of Love and Trust' and more!
The B-Sides follows critically acclaimed third studio album American Slang (2010). The Gaslight Anthem have achieved worldwide album sales in excess of 800,000 worldwide and 450,000 in the US alone.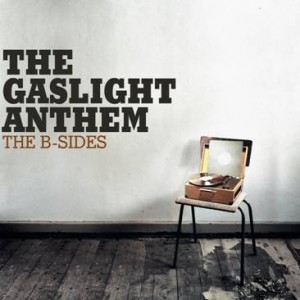 Track Listing
1. She Loves You
2. The '59 Sound (Acoustic)
3. State of Love and Trust (Live)
4. Tumbling Dice
5. The Queen of Lower Chelsea (Acoustic)
6. Songs for Teenagers
7. Great Expectations (Acoustic)
8. Antonia Jane (Acoustic)
9. American Slang (Acoustic)
10. Boxer (Acoustic)
11. Once Upon a Time
THE GASLIGHT ANTHEM
New album THE B-SIDES – available January 31, 2014