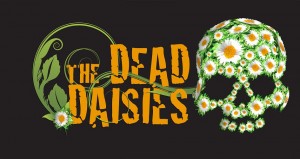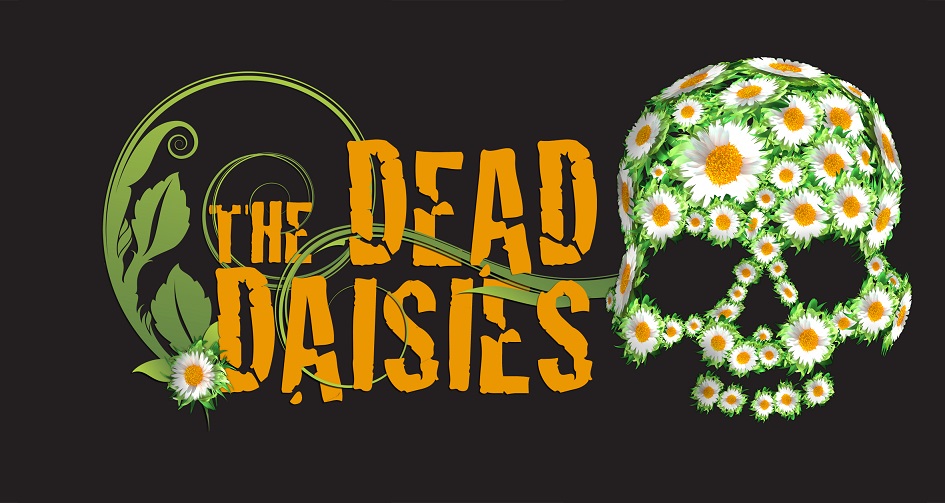 Single: "It's Gonna Take Time" – Release date: 23rd December 2013
Album: "The Dead Daisies" – Release date: 11th November 2013
UK Dates – November / December 2013 – Special Guests of Black Star Riders & Debut UK Headline Show
After the enormous success of their first single "Lock 'N' Load" feat. Slash which saw the band reach #1 status on Planet Rock Radio, The Dead Daisies are now set to release their second single "It's Gonna Take Time" on the 23rd of December 2013.
About the song: "It's a personal view on the world we live in today. We're all running around on this planet consuming everything in our path. There are so many distractions, that the simple things in life, we don't seem to have time for anymore? Is it just me? Everyone seems to be in a rush nowadays. This song is about stopping for a minute and identifying what is really important in your life! Simple really, but hard to do in this day and age! I hope whoever hears this song, will leave all their other distractions at the door, turn up the volume and Rock Out!"  – Jon Stevens
Following on from "Lock'N'Load feat. Slash", The Dead Daisies new single "It's Gonna Take Time" is an unrestrained and imposing track that showcases Stevens' faltering wail against relentless and crunching guitar riffs.  With a thumping cadence that contributes to the rhythm as much as the melody, "It's Gonna Take Time" features a raw and unforgettable sound seemingly plucked directly from the Golden Era of 1970's classic rock.
The Dead Daisies will be releasing their self-titled debut album 'The Dead Daisies' on the 11th November 2013 and will be touring the UK supporting it through November & December 2013.
Formed around the nucleus of Australians Jon Stevens (Noiseworks/INXS) and David Lowy (Red Phoenix/Mink), the powerful musical collective is completed by a line-up that speaks volumes. They include, Charley Drayton (The X-pensive Winos/The Cult), Richard Fortus (Guns 'N' Roses/Thin Lizzy), Darryl Jones (The Rolling Stones) and Dizzy Reed (Guns 'N' Roses).
The 12-track self-titled debut album featured first single "Lock 'N' Load" feat. Slash (released in the UK on 28th Oct 2013). The song was co-written with Slash and showcases the inimitable guitar tone of the legendary guitarist.
The album picks up where the single leaves off. From the opener and forthcoming second single "It's Gonna Take Time," to the uplifting "Writing On the Wall", the dirty groove of "Tomorrow", and the soulful ballad "Yesterday", 'The Dead Daisies' is a rock album infused with big choruses, strong hooks, powerful melodies and groove with a sound influenced by classic late '70s rock, early '80s hard rock in a soulful 'Bad Company' meets 'Foreigner' via 'The Faces' kind of vibe.
The Dead Daisies as Special Guests of Black Star Riders are playing the dates below (unless otherwise stated):
Monday 20th Nov Underworld, London HEADLINE
Friday 22nd Nov O2 Academy, Bournemouth
Saturday 23rd Nov O2 Shepherds Bush Empire, London
Monday 25th Nov O2 Academy, Bristol
Tuesday 26th Nov Junction, Cambridge
Wednesday 27th Nov UEA, Norwich
Saturday 30th Nov Wulfrun Hall, Wolverhampton
Sunday 1st Dec Solus/University, Cardiff
Monday 2nd Dec O2 Academy, Oxford
Tuesday 3rd Dec O2 Academy, Liverpool
Thursday 5th Dec Ironworks, Inverness
Friday 6th Dec Picturehouse, Edinburgh
Saturday 7th Dec O2 Academy, Newcastle
Sunday 8th Dec O2 Academy, Leeds
Tuesday 10th Dec The Assembly Rooms, Leamington Spa
Thursday 12th Dec Rock City, Nottingham
Friday 13th Dec Ritz, Manchester
Saturday 14th Dec Academy, Dublin, EIRE
Sunday 15th Dec Limelight, Belfast
Tickets for the Underworld headline show are priced £7.50 (subject to booking fee). Doors £18.30 and support from Leogun and The Graveltones
Tickets for Black Star Riders shows are priced 22.50GBP / 25.00 GBP London (subject to booking fees) – Dublin is E25. Tickets are available through all normal outlets…
Visit The Dead Daisies online at:
www.facebook.com/TheDeadDaisies
https://twitter.com/TheDeadDaisies
http://www.youtube.com/thedeaddaisies
iTunes Links:
Lock 'N' Load
https://itunes.apple.com/album/lock-n-load-feat.-slash-single/id728467966
Self Title Debut Album
https://itunes.apple.com/album/the-dead-daisies/id727764633