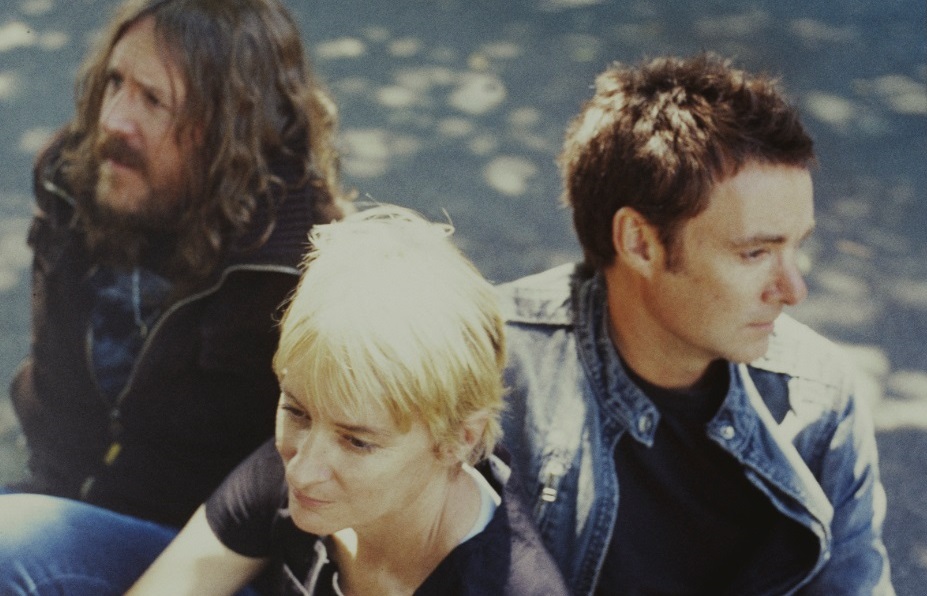 "Don't take things too personally as well, but just try and do the best you can, it really is about the work and that's all we intended to do with this record is to make a truly great album, and anything beyond that is a bonus and that's really always been our main motivation."
From Bio: Spiderbait are considered Australia's rock royalty with over half a million albums sold, 5 Top 20 albums, 19 ARIA Nominations and 2 ARIA awards! They were the first band to make it to the #1 spot on Triple J hottest 100 for their pulsating guitar anthem 'Buy Me A Pony' and their cover of 'Black Betty' scored them a number 1 single on the ARIA chart and a Top 20 single in the US. After an 9 year hiatus they are back with a new self-titled album produced by François Tetaz. The album remains true to their rock heritage mixed with sweet sounds, double kick and gritty ball busting riffs.
We chatted with Kram of Spiderbait about their new self-titled album, it's creation and why it took nine years for it to emerge, as well as cover songs and more…
After nine years what was the catalyst behind making a new record?
I think two things, one, we played at Splendour a few years ago and that was really epic and huge and after that gig we had a bit of a meeting saying we probably should do a new record, it's feeling really good, and the fun was coming up and so we still took out time with it and put it together, but it didn't really properly start until I wrote 'Straight Through The Sun' that was kind of like the big impetus and it was the first song written for the record, so it all started from there, sometimes you need a song to kick start the process and that's what that was.
What was the inspiration for the tracks on the release?
We initially just wanted to write a really heavy record, lots of metal and punk and just smash it up, and we wrote a lot of that sort of stuff and that was cool and Janet was keen to do a lot of pop stuff as we're really varied in our writing process and all the types of music we like to play and listen to, so it was just a matter of keeping on writing. Then when Franc came on board to produce it, he was like 'just keep writing, it doesn't matter what style of music it is because you guys can do whatever you like, but let's just keep going until we've got enough songs' and that was a fairly communal and diplomatic process, so yeah, it was really good.
It definitely is a vary varied record…
*laughs* It's definitely all over the place, and a lot of our records in the past, and my solo record was like that, I mean it's just the way I wrote music and the other guys are similar. The songs come out in different ways and I couldn't write a whole record of one sound, it would be very difficult and even if I did it would have to have variations in it to keep it dynamic, so that's where our headspace is at and always has been.
The new album is a self-titled effort, what was the idea behind simply naming it 'Spiderbait'?
I think because it had been such a long time since we made an album and also it feels like it's the story of the band in a way, there's stuff on there that could be from any period in our career and stuff that sounds like the future as well. We tossed that around and Franc was actually the one that said I really think you should call it this because this record is all about the band and no title could say it better. We all agreed and I'm glad we did that, it seems appropriate.
What if anything did you set out to do differently this time around or was there a specific mindset you went in with compared to your previous releases?
There was one thing; I wanted to go to the extreme on everything, like for instance lyrically take a lot of time and really get the lyrics that you're really happy with and are meaningful and I think the lyrics have a lot of meaning for me. Also the instrumentation, where there's a song that's spectacular whether it be the drums or guitar or vocals, just go for it and be unafraid, and Franc embraced that and really ran with it.
Why make the record in LA?
We did it in Byron, we did it in Melbourne and we did it in LA, those are the three locations and that really contributed to the variation as well. I think recording in different studios at different times really contributed to the sound, it was nice to finish it over there, it's a fun place.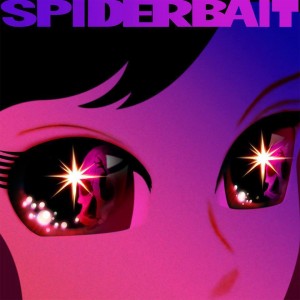 What did making it over there allow you to do that you couldn't do here?
I think it's just soaking up the atmosphere and I guess removing yourself from Australia where your headspace is at, I had the same thing when I did my solo record, I did it in New York and it just takes away who you're supposed to be and what you're supposed to be doing. I think you can be a bit freer, people don't know who you are and stuff. The studio itself, we worked in a studio in Laurel Canyon and Franc was very insistent on mixing the record there and doing some of the recording, so it was much about the studio as the place and that seemed to work really well for us, so it was good.
The video for 'It's Beautiful' is simply that… how did the concept for that come about?
Well we ended up doing two clips, Janet did one of us with a bunch of stuff of us playing at the Big Day Out and all old pub gigs and that was really awesome. Then the label wanted to do another one and we thought that sounds great and a guy by the name of Toby Angwin who also did the 'Straight Through The Sun' clip, and he did my clip for 'Good Love' as well, and he's a filmmaker from Melbourne and he came through with this concept and we just loved it, we loved the whole idea of the puppets representing us and also that inner Melbourne, trying to discover some beauty where it seems a bit industrial and not necessarily beautiful, and for a pop song it's actually quite sentimental and I think we've captured that really well.
Now, you guys played at the final P!nk show in September, how was that experience?
It was great, we got a strange phone call when we were in America, asking of we wanted to the P!nk tour, and it would've been a hundred shows or something and it would've been great, but because we were in The States making the record we couldn't do it, but they came back and asked if we could do the final show and we said yeah we'd love to, she's great. They were great to us, the crowd was great, we had a fantastic gig and we couldn't be happier it was pretty bizarre. I wasn't tempted to get up on the trapeze, but it was a great experience for us, sometimes playing those shows, it's the same sort of thing when we played with Guns N Roses a couple of years ago, the crowd went nuts for us, and it's not always the case when people are there to see an international act, but I guess we've been lucky in that respect.
Can we expect to see the band back out on the road again soon?
I think we'll do some shows next year, we'll do a couple of shows this year, but we're going to put it together at the moment and once the record comes out we'll play some shows next year.
In the twenty years since your debut album, what has been the biggest thing you've learned as being part of Spiderbait?
There's a number of things, I think it's important to keep your relationships strong if you're going to survive this business, also don't take it too seriously as it's pretty crazy and can be very fickle. Don't take things too personally as well, but just try and do the best you can, it really is about the work and that's all we intended to do with this record is to make a truly great album, and anything beyond that is a bonus and that's really always been our main motivation.
You took a hiatus probably at the peak of your career after 'Black Betty' went nuts, was it a needed break?
Yeah it was… after that album came out and that song was so big, it kind of came at a point where we were at the end of our tether a bit, we'd had a lot success and we'd done a lot but I think we were a bit burnt out and we really needed a break. I've said this in a number of interviews, if it wasn't for that song being so big, we may have broken up, cause we'd been around for fifteen years and we were happy, we'd done sort of everything and then when it went massive we though 'wow' we'll see this through but it actually gave us the opportunity to chill out and replenish ourselves. That's the main reason why we are still together is that we've always been able to pace ourselves and we've never burnt the candle at both ends too badly and I think that's why we're still here today.
Was there ever a time though that you thought you might not play together again?
Not really, I can't see us ever not playing together, I don't ever see us doing what Powderfinger did and announcing that we've broken up, we just kind of exist in our own time, we all do our other things, I like doing my own shows and my own things as the other guys do and enjoy it in their own lives, but I think that the band, we're kind of part of the make-up of Australian rock culture in a way and we enjoy that, we like having that in our band and we just enjoy playing together so much. Particularly if the live shows are great, and they still consistently are, the last really big show we played was probably Splendour last year and it was massive, one of the biggest shows of the festival and as long as we can do that I think we'll always play.
Now I don't mean to harp purely on 'Black Betty' but with the success of the song and of course being a cover, did you feel that you may have to do another one or had that not crossed your mind?
Well I love covers, we all actually do love them, I think if it was our first single that we'd have a bit of a worry, but the fact that we'd released so many originals and won awards and won the Hottest 100, we've had nobody doubt the ability of our band or myself to write original songs and work, no problem there. We really just did it because we loved the song and also we did need something, we thought we've got to get something out of left field here, so I wouldn't have any hesitation in releasing a cover again, but once you release a cover and it's a big hit, it does put you in that place where if you release another cover people are like 'oh you're going back to covers'. We'd do it because it was fun, but I don't think we'd do it again as a career move. But it's such a great song, it's a very old song, like it's over seventy or eighty years old, we got an email when it was a big hit, and it did really well in America too, and Huddie Ledbetter who wrote the song, his family got in touch through our American record label and just said how much they loved the version, and that kind of stuff is very meaningful I guess, you can contribute to the history of music. Apart from that we're just happy that the song turned out and did so well, and having a number one, I could never say it was a bad thing, I've been asked a lot if it's a bad thing, and absolutely not, it's a number one, dude.
Your solo album 'Mixtape' came out in 2009, is there plans for another, or is it all Spiderbait for the foreseeable future?
Well, I'm not very good at doing two things at once, especially since I've got kids, I think after this record has run its course, I'd really love to go back and do a solo show, and create a show and do another solo record as I've been waiting a while to do that, so I'll say yes, I'd really like to do that.
What does 2014 have in store for Spiderbait?
We'll go and play some shows, I don't know really, we'll see how the record goes, I never really look too far ahead, life's too short to do that, just have a good time with what you're doing, make sure your cards are in the right place and just try and enjoy your short time in this crazy world.
Essential information
From: Melbourne, Australia
Band members:  Kram – Vocals, Drums, Whitt – Guitar, Janet – Bass, Vocals
Latest Release: Spiderbait – (Universal Music Australia) Out Now!
Website:  http://www.spiderbait.com.au