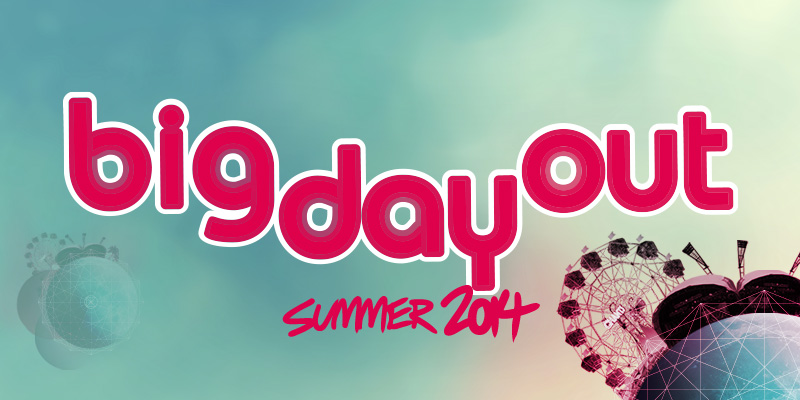 Joining Pearl Jam, Arcade Fire, Blur, Snoop Dogg aka Snoop Lion, Flume, Tame Impala and Northlane…
We are so excited to welcome back the one and only PRIMUS, whose appearance at the 3rd ever BDO still makes highlight lists of the festival's best ever performances. Armed with what can only be described as a unique breed of spiral drum crazy, bass-slappin' rock; Primus has mesmerized, influenced, and occasionally confused, bands everywhere!
VISTA CHINO (or Kyuss by any other name), led by John Garcia and Brant Bjork, have influenced thousands of rock bands all over the world and are set to unleash their desert stoner rock across the Big Day Out.
Leaders of the Australian hip hop scene BLISS N ESO have scored platinum selling #1 albums and ARIA awards, turning them into a force to be reckoned with. Emcee KERSER has been making waves with his last album knocking some of the world's biggest pop acts off the top of the iTunes charts and, coming back from an incredible run on the Big Day Out 2013,  360 is joining us in Adelaide for a very special one off performance.
THE DRONES, one of the most important Australian bands in recent history with their single 'Shark Fin Blues' deemed the greatest Australian song by a poll of 70 contemporary songwriters. Those Brazilians in CSS may be tired of being sexy, but we definitely do not tire of their high-energy new-wave-dance-rock tunes that bring summer to our stereos all year round. Australian favourites BLUEJUICE are fun personified and we are SO excited (and maybe a little bit terrified..) of what they are going to bring along for the ride.
VIOLENT SOHO have had a huge couple of months since the release of Hungry Ghost and are showing no signs of slowing down. Fellow-Brisbaneites THE JUNGLE GIANTS and Melbourne's ALL THE COLOURS are packing their bags, guitars in hand, and joining in all the fun that truly makes it a Big Day Out!
BIG DAY OUT 2014 AUSTRALIAN LINEUP
Pearl Jam * Arcade Fire * Blur * Snoop Dogg aka Snoop Lion * Major Lazer
Steve Angello * Flume * The Lumineers * Primus * Tame Impala * Vista Chino
Bliss N Eso * 360 * The Drones * CSS * Grouplove * Mac Miller * PEZ * Kerser
 Dillon Francis * Flosstradamus * Portugal. The Man * Toro Y Moi * Bluejuice  
The Naked And Famous * Ghost * Mudhoney * Cosmic Psychos * The 1975
Northlane * RÜFÜS * Big Gigantic * Kingswood * Bo Ningen * The Algorithm
DZ Deathrays * Peking Duk * Violent Soho * Jungle Giants * Loon Lake
All The Colours * Ben Morris
BIG DAY OUT 2014 DATES
Sunday 19 January – Metricon Stadium & Carrara Parklands, Gold Coast – Buy Tickets
Friday 24 January – Flemington Racecourse, Melbourne – Buy Tickets
Sunday 26 January – Sydney Showgrounds – Buy Tickets
Friday 31 January – Bonython Park, Adelaide – Buy Tickets
Sunday 2 February – Claremont Showgrounds, Perth – Buy Tickets