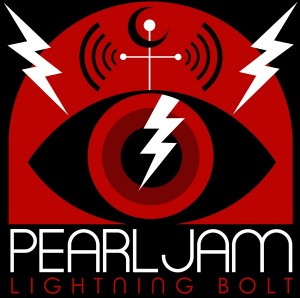 Thanks to our good friends at Univeral Music Australia, we have five copies of the new Pearl Jam album 'Lightning Bolt' to give away to our lucky readers. This is Pearl Jam's first album in four years and you can check out our review HERE to see what we thought of the album.
To win one of the big five copies, simply send us an email to mtrbwy@maytherockbewithyou.com with the subject line of 'Struck by a Lightning Bolt' and include your name, address and answer this question… 'Lightning Bolt is album number WHAT for Pearl Jam?'
Hint… you can find the answer in our review of the album… We will then randomly pick the winners who will be notified via email.
Entries open:  Saturday 19th October
Entries close:  Saturday 26th October
Entry is open world wide!
Good luck!