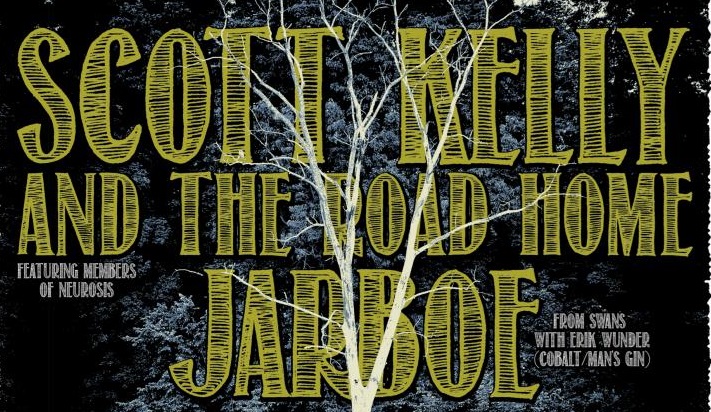 "It's a whole other experience for the listener from what I did last time through. Playing with these guys brings in layers and dynamic possibilities that just aren't possible with me and an acoustic guitar, and these guys are great players we have killer chemistry. I'm excited to bring this."
From tour press release: Scott Kelly is a man that needs no formal introduction, as a founding member of the Californian experimental metal band Neurosis, over the past 30 years Scott has forged a legendary like legacy that has influenced countless progressive metal bands the World over. After touring Australia for the first time in February in 2012, as a respected solo artist, Scott returns this November with his backing band The Road Home, which features Noah Landis from Neurosis.?Scott will be presenting various material in acoustic form from his numerous solo releases. His latest album being "The Forgiven Ghost In Me".
To make things all the more exciting, Scott and his band will be touring with ex-SWANS vocalist / keyboardist JARBOE, who will be touring Australia for the very first time. Between 1985 and 1996, Jarboe was in the classic line up of one of the most influential, and well respected, post punk bands ever. SWANS shaped a distinctive sound that has gone on to influence countless industrial, Goth, experimental, and post punk bands, and still continues too. In 2003 she contributed vocals to a very special Neurosis collaborative EP. Since her departure from SWANS, JARBOE has established herself as a critically acclaimed solo artist. Jarboe will be performing as a duo where she'll be presenting stripped back versions of SWANS classics and selected material from her extensive back catalogue.?Her latest album being "A Symphony For Shiva".
We had Scott Kelly and Jarboe answer some questions for us ahead of their Australian tour, check it out!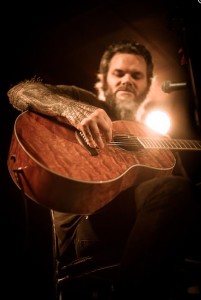 Thank you for taking the time to answer some questions for us today…
Jarboe: Thank you.
Jarboe, to start, this will be your first time touring Australia, what are you most looking forward to?
Jarboe: Actually, the question is the answer! I'm looking forward to performing in Australia, a country I have never been.
Scott, you were in Australia in 2012 and now heading back to see us this November, what are you most looking forward to about coming back?
Scott: Summertime and seeing the friends that I made last time I was there. Australia is a very welcoming place in my experience.
Do you have a great memory of you last tour that you can share with us?
Scott: Well my memory is shit, but yes absolutely it was a great time. That's why I'm coming back.
For someone who has never heard your music before, if you could only use five words to describe it what would they be?
Scott: Darkly psychedelic countrified noise fuck…I don't know man.
Jarboe: Thoughtful, emotional, intense, sincere, honest.
Was it a daunting task for you to take your songs and showcase them in this acoustic medium?
Jarboe: Intimate but not daunting.
Did you reinvent any of them into almost different versions?
Jarboe: Yes the musicians I work with bring their own style and the songs are presented in that collaborative approach.
Scott, with your band 'The Road Home' coming along for the tour, what does having them here allow you to do with these shows?
Scott: It's a whole other experience for the listener from what I did last time through. Playing with these guys brings in layers and dynamic possibilities that just aren't possible with me and an acoustic guitar, and these guys are great players we have killer chemistry. I'm excited to bring this.
Do you have an idea of a set list for these shows or is it a case of playing what feels right on the night?
Scott: I have an idea but I'm not sharing. We'll be playing a lot off of our album but also some covers and older obscure songs that I've written.
Will you go back into your entire career or are these shows solely focused on your solo works?
Scott: No Neurosis songs, but solo stuff and blood & time are definitely in play.
Jarboe: Yes both new and old songs.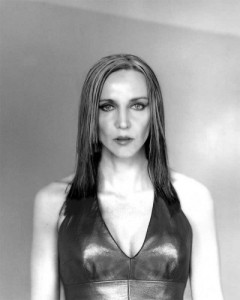 Jarboe, with so much material over your career thus far, how hard is it to create a set list for these shows?
Jarboe: I select songs based on the musicians and the message i'm comfortable delivering for a particular tour.
Jarboe, looking back at your time in SWANS, how did that help you to evolve into the artist you've become today?
Jarboe: When I am asked where I went to University, I answer SWANS.
You of course have worked together before doing the Neurosis and Jarboe album back in 2003, will some tracks feature throughout these shows?
Scott: I can't say at this point.
Can we expect maybe a new album between the two of you again one day?
Jarboe: Scott Kelly ? I'd love to do an album with Scott, for sure. Touring with Neurosis and singing some of the songs we did together in the show in 2004 was fantastic.
What is it about that attracted you to the acoustic medium in 2001 with your first solo album after being in a metal band for so long?
Scott: On the day of Lou Reed's death, I have to say since you asked that it was dream where Lou Reed told me to do it. What could I say? If Lou Reed tells you to get to work you fucking do it.
You released your last solo album and a Neurosis album last year, Scott, how do you differentiate the two when working on them simultaneously?
Scott: They just separate themselves through the writing process. Sometimes it's obvious and occasionally it takes to the end of the song writing to know and see where something is going.
Jarboe, are you constantly working on new material and if so when could we expect to hear something new?
Jarboe: Yes and with permission we are performing a new song that was part of a commission I received for a private album.  It's called 'Ride Into The Sky'.
Who or what would you site as your biggest inspiration musically these days?
Scott: I don't know…maybe Al Cisneros. I love Al's music and his genius and he's a very, very close friend of mine. I tend to be influenced by people such as Al, or my wife Sarah, or John Baizley or Thomas Hooper. I'm inspired by people who fight through it and create. I'm inspired by survivors.
Jarboe: An eclectic childhood, travel, avant garde art, singers and musicians from Janis Joplin to Maria Callas, from Blixa Bargeld to Metallica, from Hendrix to Helen Money, from Sarah Vaughan to Tricky….
Over your career what has been the biggest lesson you've learned?
Scott: You actually can trust most people in this underground. We police ourselves if you fuck around you get sorted out one way or another. It's great to have that kind of trust surround your life.
Jarboe: Let go control as things unfold in mysterious ways.
Lastly, what does 2014 have in store for you?
Scott: Touring to support the corrections house record, more touring for the road home and writing as well, same for neurosis more gigs more riffs more visions.
Jarboe: Iceland, the Colorado Desert, working on memoirs, making large scale abstract paintings, recording an experimental jazz album.
Thanks for your time, best of luck with the tour and May the Rock be with You!
Scott: Thanks for the time and the interest. See you soon.
Jarboe: Thanks again, and With You!
Essential information
Scott Kelly:
From: Oakland, California, USA
Website: Official Facebook
Jarboe:
From: Mississippi, USA
Website: www.thelivingjarboe.com
Catch Scott Kelly and Jarboe on tour at the below dates:
Australian Tour – November 2013
Thursday 7th: Melbourne @ The Corner Hotel
Friday 8th: Sydney @ The Manning Bar
Saturday 9th: Brisbane @ The Zoo
Sunday 10th: Perth @ The Rosemont Hotel
See www.heathenskulls.com for details