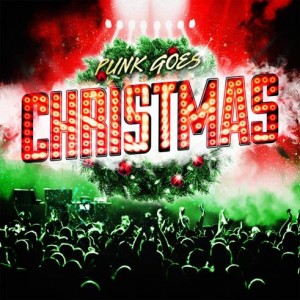 The 'Punk Goes' series just got a whole lot better with the latest instalment Punk Goes Christmas – set for release November 8 via Fearless/Shock Records.
Punk Goes Christmas features 12 brand new and previously unreleased recordings of your favourite holiday classics as well as original tracks from today's hottest acts, including All Time Low, Yellowcard and New Found Glory.
The 'Punk Goes' series has sold over 1 million albums and 5 million singles worldwide in just over a decade and is the top selling compilation in the alternative genre.
Prior volumes include Punk Goes Pop 1,2,3,4 and 5, Punk Goes Classic Rock, Punk Goes Crunk, Punk Goes Acoustic 1 and 2, and have featured bands such as A Day To Remember, Sleeping With Sirens, The All-American Rejects, Rise Against, Pierce The Veil, All Time Low, Asking Alexandria, Taking Back Sunday, Thrice and more.
TRACKLISTING
New Found Glory – Nothing For Christmas
All Time Low – Fool's Holiday
Real Friends – I Had A Heart
Man Overboard – Father Christmas
The Summer Set – This Christmas
Crown The Empire – There Will Be No Christmas
Yellowcard – Christmas Lights
Issues – Merry Christmas, Happy Holidays
Jason Lancaster – All I Can Give You
The Ready Set – I Don't Wanna Spend Another Christmas Without You
Set It Off – This Christmas (I'll Burn It To The Ground)
William Beckett – Do You Hear What I Hear?
PUNK GOES CHRISTMAS – Out November 8