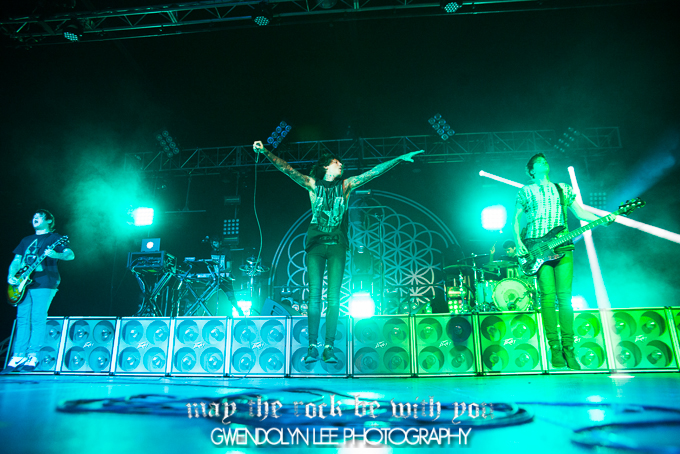 It was only February when we saw all three of these acts grace our shores for the Soundwave Festival, but tonight we are in for a treat with what is sure to be a loud, metal filled evening when Bring Me The Horizon, Of Mice & Men and Crossfaith team up for one hell of a bill.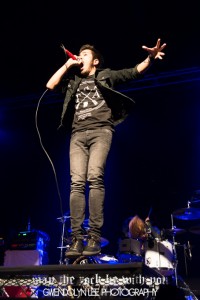 Crossfaith were the surprise of Soundwave 2013 and with their early slot they drew the crowd in and ensured they were ready for the day ahead, tonight is no different as they are here to warm us up and they waste no time doing it… 'We Are The Future' sets us off and I feel this song is more of a statement than anything as given the chance these guys could be huge. I have to say that within seconds the mosh is on straight into 'Monolith' and at their request, Sydney made some fucking noise! This is very similar to their Soundwave appearance where many may not have been here to see this band but are so glad they did. They even instigated a circle put early on and it was outstanding. 'Jägerbomb' is sheer brutality and a wall of death thrown in for good measure is just what it required. More and more metal and more and more breakdowns and it's just getting better and better as we go along. 'Eclipse' and it's cover time and their version of The Prodigy's 'Omen' allowing Ken to go for a crowd surf. Getting the entire floor (besides a few in front of me) to squat on the floor and have us jump up in unison was awesome. Closing the set with 'Leviathan' and I shit you not, that set was worthy of a headline slot. Next time Crossfaith make it back Down Under, I expect to see them doing their own show. Sensational.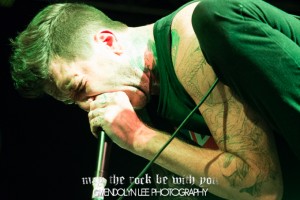 Of Mice & Men are up next as Star Wars' 'Duel of the Fates' plays, the place erupts as the band take the stage and they instantly have everyone's attention oh except for the guy playing Candy Crush in front of me but other than him 'O.G. Loko' is a perfect opening, the bass is brutal, and the twin guitar assault here is giving these songs such a heavy presence, I'm loving it. Front man Austin Carlisle knows his role and he does it so well. Seriously, there are more surfers here tonight than at Bells Beach, of the crowd variety that is, but it's something I've never seen before in the magnitude. As the circle pit opens I truly worry what it's going to be like when BMTH take the stage. I'm honestly not that familiar with much OM&M stuff but I have to say that the brutality and melodies here are so good and winning me over. With the promise of a new record coming they belt out a couple more that sees members of the crowd launch themselves forward like the zombies in World War Z… I know for my own safety I wouldn't want to be down there ha ha. Wow, crowd towers and more circle pits, this band commands a crowd and does it so well. A couple to go, including 'The Flood' which was a nice little love song and closing the set with an onslaught via 'The Depths' and wow, just wow!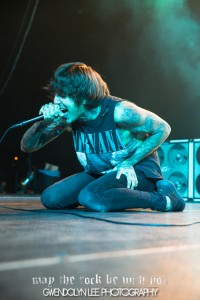 BMTH had a killer release this year with 'Sempiternal' and they're back to showcase what has been hailed by most as their best work yet. Lights out, screams loud and pounding drums to kick off this set oh and confetti cannons in the first song? Whoa…'can you feel alive' is the perfect opener but to launch straight into 'Shadow Moses' and the sheer magnitude of it is intense, actually awesome to be a part of and whoa 'This is Sempiternal' indeed!! If this is the pace they plan on setting then we're in for a treat!! Just being a part of a crowd that scream lyrics back so loud is a treat and as we all heard 'I don't want to sleep, sleep is for the weak…' which was delivered with so much passion.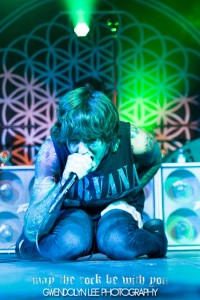 These breakdowns are so fucking heavy! It'll truly be hard to not just say the same things over and over again as there's nothing to fault here, this band is so ridiculously tight and do not miss a beat, and it's testament to their headlining position tonight. As a sea of mobile phones are held aloft to capture the slower aspects of their set, but then 'Empire (Let Them Sing)' was nothing less than nuts. A ballad slowed it down a little bit to only turn it straight back up with 'Chelsea Smile' and nothing gets a crowd going like a backdrop change… As the Sempiternal logo drops to reveal BMTH in lights the place goes nuts. Oh and in the third instalment tonight of 'have the crowd sit down on the floor and jump up' I have to say that BMTH pulled it off the best of the three bands this evening. Oh and a mention that tonight is actually the biggest headline show the band has done in Sydney if not Australia and that's impressive for us and them and you can tell the band is genuinely chuffed! 'Middle fingers up if you don't give a fuck' hears the fans once again bellow loudly as 'Antivist' is an absolute stand out, fucking mental in fact.
A short break and back for more as they get even heavier on 'Blessed with a Curse' and in the most metal thing ever, there are soap bubbles being sprayed everywhere. Back to 'Sempiternal' with 'Sleepwalking' and about time, what a fuckin' song this is and what a perfect closer!!
Tonight those in Sydney truly got what they paid for, this was a show that should be talked about for some time, I was thankful I was there to witness it and I'd like to see what can top this bill and show for the remainder of the year.
Essential Information
Venue: Hordern Pavilion – Sydney
Date: October 6, 2013
Websites:
www.bringmethehorizon.co.uk
Photos by Gwendolyn Lee – full galleries below
PHOTOS: Crossfaith and Of Mice & Men
PHOTOS: Bring Me The Horizon
Crossfaith Set List:
We Are the Future
Monolith
Jägerbomb
Countdown to Hell
Photosphere
Eclipse
Omen (The Prodigy cover)
Leviathan
Of Mice & Men Set List:
O.G. Loko
Product of a Murderer
Still YDG'n
Let Live
This One's for You
Those in Glass Houses
The Ballad of Tommy Clayton & The Rawdawg Millionaire
Ohioisonfire
Second & Sebring
The Flood
The Depths
Bring Me The Horizon Set List:
Can You Feel My Heart
Shadow Moses
Diamonds Aren't Forever
The House of Wolves
Go to Hell, for Heaven's Sake
And the Snakes Start to Sing
Empire (Let Them Sing)
It Never Ends
Deathbeds
Chelsea Smile
Antivist
Blessed with a Curse
Sleepwalking
Catch this amazing line up at these remaining dates:
WEDNESDAY 9 OCTOBER
MELBOURNE, FESTIVAL HALL – Licensed and Unlicensed areas
www.ticketmaster.com.au
THURSDAY 10 OCTOBER
ADELAIDE, THEBARTON THEATRE – Licensed All Ages
www.venuetix.com.au
SATURDAY 12 OCTOBER
PERTH, CHALLENGE STADIUM – Licensed All Ages
www.ticketek.com.au
Presented by triple j, Channel V and Soundwave Touring.