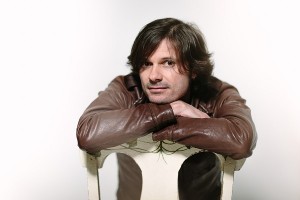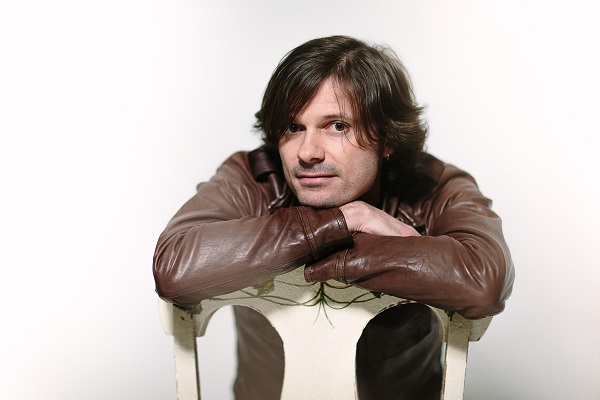 DARREN MIDDLETON is best known from his previous life as guitarist and songwriter for POWDERFINGER.  The much loved POWDERFINGER played their last ever show in late 2010 and unsurprisingly Darren spent a bit of the time in a creative and emotional wilderness.  For the last 20 years, this band was as much who he was as what he did.
As the dust settled Darren started working as a producer from his new home in the creative hub that is Melbourne town.  This is where the first seeds were planted for his debut solo album "Translations".  "Translations" is classic alternative pop music that lives somewhere in the world between Beatles and Elliot Smith.
Bernard Fanning, Nic Cester, Clare Bowditch, Davey Lane, Pete Murray and Amy Findlay (Stonefield) are just a few of the mates that visited the studio to lend their talents to this very special record.
"Translations" was realised live for the first time at BIGSOUND to a full house and rave reviews.
Middleton is clearly relishing being on stage again after a two-and-a-half-year break and his infectious indie-rock tunes and the first-rate harmonies from his backing band should ensure these songs find an audience.  THEMUSIC.COM.AU
Darren will be touring with members of Something For Kate and Clare Bowditch's band to form part of his cracking live band.   These intimate album launch shows in Sydney, Melbourne and Brisbane will be the only headline shows for the remainder of 2013.
VILLAGE SOUNDS AND FOOTSTOMP MUSIC PRESENTS
DARREN MIDDLETON – TRANSLATIONS TOUR
NOVEMBER 2013
FRI 22 – THE VANGAURD – SYDNEY
SAT 23 – THE TOFF – MELBOURNE
FRI 29 – OLD MUSEUM – BRISBANE
Tickets Onsale Friday September 27th at noon  – www.darrenmiddleton.com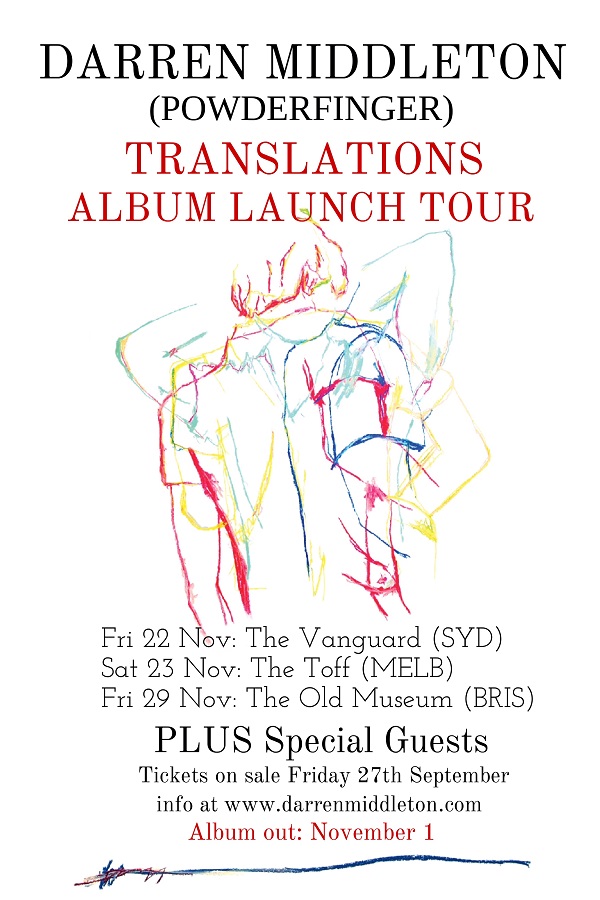 Comments
comments