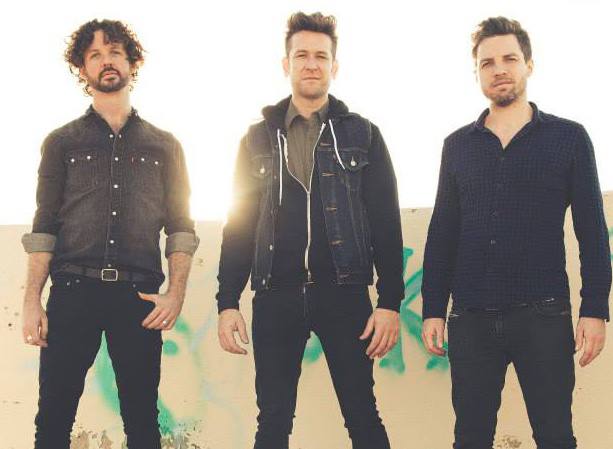 "Well we didn't really set out to make an album that sounds electro or anything like that, but for myself I listened to a lot of different types of music and we'd driven down that big guitar driven album a few albums now, and I think I was a bit bored of it, I wanted to do something different and I didn't know what that was going to be…"
From Press Release: Perth's finest ESKIMO JOE certainly aren't the kind of band to do things by halves. Their latest long player, Wastelands', proves just that. Having come full circle, ESKIMO JOE recorded the entire album in their own studio, having gone back to the ethos that set them on this 16 year odyssey in the first place. Though undeniably ESKIMO JOE, it's clear the band have turned a corner and ventured into new territory. Having had an incredible career to date, scoring a stack of No. 1 charting hits, gold, platinum and ARIA Awards, get ready to hear ESKIMO JOE like you've never heard them before!
We spoke to Kav from Eskimo Joe on the day of release of their new album 'Wastelands' about the creation of the album, the band's updated sound, and how their live show will adapt to it…
First thing's first, Happy Release Day!
Thank you very much, I'm very excited, I woke up with a bit of a spring in my step today I must admit, it was kind of like a Christmassy, Birthday type feeling…
Now, there is an obvious change in direction musically, what was the decision behind the more 'electronic' style sound on this album?
Well we didn't really set out to make an album that sounds electro or anything like that, but for myself I listened to a lot of different types of music and we'd driven down that big guitar driven album a few albums now, and I think I was a bit bored of it, I wanted to do something different and I didn't know what that was going to be so we started mucking around in the studio and everyone knew we wanted to kind of create a new sound and we started out doing almost this classic Memphis style thing, but tell you truth I was really bored of writing on acoustics and pianos. So we ended up just getting really bass and drum groove that made you want to move, so we did that, and then we had this keyboard called the Jupiter 4 and we're really bad with keyboards, we don't really know anything about them or how to use them *laughs*  and everything just sounded really cool to us and was 'wow that sounds amazing' so we just kind of did that and went round and round and ended up with the opening track 'Running Out Of Needs' and we basically got some sort of pre-set on the Jupiter 4 of these horns and we put them down and though that's pretty funny, that's a silly sound, and then we came back and thought actually 'this is frickin' awesome' and it's the first one where we stood up and thought this is it and we're getting onto something cool here. So we just let it evolve and we just kept on experimenting until we ended up where we ended up which is the sound of the record.
Let's talk about freedom, doing this by yourself, in own studio, how did having this freedom allow you to create this album?
Well, one of the really cool things is when we finally sat down to do the listening party, we didn't do it with the record company or anything, we sat down with a bunch of people who crowd funded it, and it was almost this kind of workshopping, focus group as we didn't even know what the single was going to be at the time, so we were like well what do you think the single should be? Everyone sat down and took it really seriously, so I guess it was just that mindset where we didn't have to check it through someone else, we never had that conversation of we wonder what the record company is going to think of this, it was just well let's have fun and as long as we write the best songs we can write and we're having really good fun then the fans, the people that get into it will enjoy it, and it's the tricky thing of you know you've got to give your fans what they want but never what they expect, so that's what we tried to do.
Tell us about the pozible campaign, it seems to be the perfect way to connect bands with their fans, why was this right for you for this release?
Well we'd been doing the record company thing for a while and we'd met lots of really cool people and one of the problems was that you would get a really great team working behind you and then you'd come back the next album and the whole team had changed, and that's kind of the whole fickleness of the record industry, the head of the record company would change from one album to the next, so you create these great relationships with people and then you have to start again and that became quite frustrating. We started to fantasise as well that we could put our dream team of people together of people who believe in the band, who knows where we're coming from and are not going to pair us up with interviews that are inappropriate you know, or anything like that. So we wanted to work with the people we wanted work with and we thought well how are we going to do that, we thought we'd have to get off our record label and we managed to fanagle that one, so then we thought well how are we going to do it? We were aware of the Kickstarter thing that's been in the States for a while and we thought fuck it let's just give it a go, and it was kind of scary as we've been under the safety net of the record company for years and we always knew it'd be cool to do something independently, but to make an artist quality record independently is really expensive at the end of the day and that's why people us record companies. We came across this pozible thing, we thought let's just try it out and if it blows up in our face that'll be it, and if it doesn't then fantastic and it didn't. It ended up being this really positive experience where we connected with our fans on a much closer more one on one way that we ever had, and we managed to raise the money to make the record, the whole thing was just a really positive experience, it was scary but we managed to pull it off basically.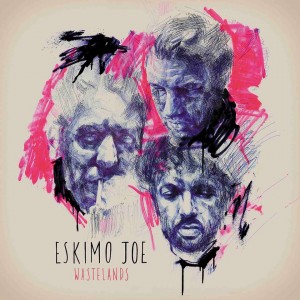 The title itself, where does 'Wastelands' come from, and what does it represent to you?
There's a couple of different things where it comes from, it's the name of our studio for one thing, but perhaps where it started, there's an area outside of our high school John Curtin senior high school in Fremantle called the Wastelands and basically you would go there to snog girls on a weekend or get stoned between classes, all the fun stuff you did at school. So there was that whole thing, but there's also the very famous poem by T.S. Eliot 'The Wastelands' and it's a really famous poem and really what The Wastelands talks about with the T.S. Eliot thing is more that kind of facade of society and that existential crisis of trying to break through away from going to work and coming home and listening to popular music to make you feel good about life, that's where they talk about the Wastelands. We're not really trying to tap into any of that kind of stuff, really what The Wastelands was for us was really like this spiritual home, but the reason why we ended up calling the album 'Wastelands' is that we felt we were in this no-man's land between what we were stylistically in the record company world and also in that really well established, everyone knows what happens in the music industry kind of 90's – 2000's thing, into this new world where nobody knew how records were going to get made, record companies don't have any money anymore, people are still making really fantastic music, how's it all going to happen, it really feels like everything creatively for us and the music industry in general was in this great state of flux and for us it felt like we were existing in the wastelands and we named our studio called the wastelands and we kind of went in there and were there for a year and a half. We went in there without a song written and we came out with this album, so all those things tied in and when we talked about naming the record, we said well we've got to call it The Wastelands as that's kind of our thing, our theme.
Is this the album you had to make?
Absolutely, I kind of feel like it's the album I've been wanting to make for about two albums now. I think post 'Black Fingernails, Red Wine' I particularly wanted to make this album but I was more interested in experimenting and having fun with the music and I felt like probably completely our own fault but we really overthought everything we did, and I'm really proud of all the record's we've made but listening back to it now, it just sounds really intense and we're putting everything into it, and I just want to tell us back then 'just chill out dudes, it's ok, just relax a little bit' and that's kind of what this album is, it's us just chilling out and having fun a little bit and you can hear it in the vocal performance and the way that we're playing the instruments a bit more. Everything just sounds like bouncers playing music a little bit to me when I listen to the last two records, just a full sonic assault going on. For me we had to go down that road to get to this point,  it was like enough of that, I don't really want to make a record like that again, we had to go through them to get here and again I'm really proud of those records as we put everything we had into it every single time we had to make a record, but I really felt that we needed a completely new musical landscape, we needed to refresh and we needed to basically start again, that's what it felt like, build a new idea and start from scratch and that's what we're doing with this new record.
So, do you feel like there's been a new energy thrust upon the band?
Absolutely, I mean the last record especially for us we were exhausted by everything, we were exhausted by the industry, we were exhausted by the whole record company game, we were exhausted by spending fifteen years in each other's pockets, we just were exhausted by the whole thing and you can kind of hear it, there are a lot of songs on the last record where we sound a little unsatisfied *laughs* whereas this album was like it was really tough in a lot of ways to make this record. We worked really hard to break through to the place we got to, but once we were there it was such a joy and so much fun, and for everyone in the band to our management to everything, it just feels really, really refreshed, like we've hit the reset button and we feel like we've got a freshness in everything we're doing at the moment which is great.
Are you worried that you may alienate some fans with this different direction?
Well I think that's always going to happen and it goes back to that thing of 'give them what they want but not what they expect' and what I hope for this record, and people that loved the guitar side of Eskimo Joe might be a little bit put off. Everyone keeps calling it an electro album, it's not really an electro album it's just a slightly more danceable album. We haven't programmed anything or done any of that jazz, we played everything in live, what we hope is that we've written the best songs that we can and we've tried to approach it by pushing ourselves all the time and we really hope that once people get over the initial shock of hearing something that wasn't expected that they actually hear songs that are genuinely and emotionally effecting, that's really up to them, we can only put it out there and hopefully it takes on a life of its own.
So, the live show, have you thought about how the new material will balance with the 'classics'?
Yeah *laughs* we thought about it a lot, and we went up and did some shows in regional Australia, so regional WA and we were kind of worried about how it was all going to fit together, but we just found if we just danced a little bit differently to the old songs that they just kind of fit together *laughs* and its actually really easy to play the new songs, we thought 'fuck how are we going to pay these, they're so different' but it's actually really easy as it's just bass, drums, and some keyboard parts and some vocals, and heaps of space in the music, we've snuck a little bit of guitar into the songs, some of the melody lines are played on guitar now, so it sounds like something different but it still kind of fits in, in fact it fits in with a lot of songs from our first album 'Girl' which is kind of funny.
What can fans expect at these run of shows starting next month?
Well what we're going to do is play a lot of the new record and we're also going to play the hits as well, but what we really want to do is we want to present the album as a live thing and we really hope that people like the record otherwise it's going to suck *laughs*, but we're also going to play all the hits as well. We haven't done it since 'Black Fingernails…' but we're pretty much going to try and play the whole album live and it's Ok as the album is only 36 minutes long so there's still another hour of music of old stuff that we can fit in there as well, so don't panic, but we're going to try and play the whole album through. We'll break it up a little bit, we'll do three songs then we'll do a couple of old songs, then another three songs, we think a lot about the tracks on the record and how they fit together, and we really want to keep that kind of magic going.
Plus you've just been announced for Homebake…
Yes, that's very, very exciting. The Opera House is The Opera House, man, and it's going to be amazing, and they've kind of broken it up over three days or something like that, but Homebake is a wicked festival as it's all Australian, in this day and age all these festivals seem to be International heavy, it's great to have an Australian festival. We've got a really amazing line up on our day with really interesting artists which I'm really looking forward to, like Paul Kelly, Gurrumul, Vance Joy and Thelma Plum…
Well best of luck with the album and see you on the tour…
Thanks very much and thanks for chatting to us.
Essential information
From: Fremantle, WA
Band members:  Kav Temperley, Stu MacLeod and Joel Quartermain
Latest Release: Wastelands (Out Now – Independant)
Website:  http://www.eskimojoe.net

Catch ESKIMO JOE on these 'Wastelands' National tour dates:
October
Thurs 17th: Theatre Royal, Castlemaine, Vic
Fri 18th: Ferntree Gully Hotel, Ferntree Gully, Vic
Sat 19th: Forum Theatre, Melbourne, Vic
Thurs 24th: Newcastle Panthers, Newcastle, NSW
Fri 25th:" The Metro Theatre, Sydney, NSW
Sat 26th: Waves, Wollongong, NSW
Thurs 31st: Hifi Bar, Brisbane, QLD
November 
Fri 1st: Sugarland, Bundaberg, QLD
Sat 2nd: Tank Arts, Cairns, QLD
Sat 9th: Astor Theatre, Perth, WA
Sat 23rd: Gorgeous Festival, Adelaide Hills, SA
December
Fri 6th: Homebake Festival, Sydney