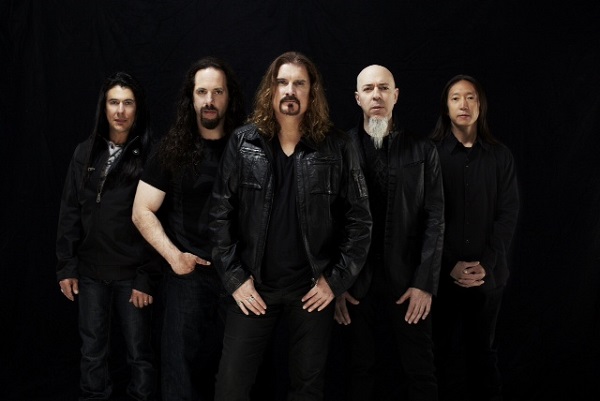 "This is an album we can really put our stamp of approval on it and this is something we can really call Dream Theater because we felt like this is so representative of where we are as musicians and as people that if anybody asks 'what is Dream Theater all about?' well in 2013 this is our presentation, it's who we are, it's totally us."
From Bio: Roadrunner Records has announced the eagerly anticipated new album from the legendary Dream Theater. The first self-titled collection in the GRAMMY®-nominated band's nearly three decade career follows 2011's acclaimed "A Dramatic Turn Of Events." That album – highlighted by "On The Backs Of Angels," which earned the iconic band its first ever GRAMMY® Award nomination (in the "Best Hard Rock/Metal Performance" category) – proved one of Dream Theater's most successful, making top 10 chart debuts in 14 countries, including the Billboard 200 "A Dramatic Turn Of Events" was hailed for its ambition, complexity, and sheer melodic power, with Japan's influential BURRN! naming it as the year's "Best Album." Keyboard virtuoso Jordan Rudess filled us in on the band's new self-titled album, the creation and changes as well as big moments and the future…
Now this is always hard to do, but is there one word for you that sums up the new album?
One word… the word that comes to mind is Powerful.
In all seriousness though, let's say you've got a new listener, never heard Dream Theater before, how would you best describe the album to them to entice them?
I would say it's an album that's very progressive and first of all I would give it a kind of stylistic identity, I would say it's progressive metal, with really great players and lots of melody and good hooks and just a lot of stylistic interest.
In terms of the musical aspect of the release, did you set out to do anything differently compared to previous releases?
We wanted to make an album that had material on it that was perhaps a little bit more to the point of concise, a lot of Dream Theater songs can go on for quite some time, they're long and they're almost like classical compositions in a way. In this one certainly there's a twenty two minute track on the album 'Illumination…' however there's a lot of stuff that is a bit shorter, although we weren't trying to be quote unquote commercial, we were trying to take our style and not take anything away from it, any of the value if you will, the intensity of our playing, but we were trying to make songs that were a little bit more cohesive.
Not really your 3:30 radio edits…
*laughs*
What's the idea behind naming the album, well, not really naming it but a self-titled release?
Well we decided to self-title it because we feel that we're at a point in our career both personally and musically where we're very clear, we're very unified, we feel very strong and also very proud of what we're doing. When we started to put this material together we felt like you know what? This is an album we can really put our stamp of approval on it and this is something we can really call Dream Theater because we felt like this is so representative of where we are as musicians and as people that if anybody asks 'what is Dream Theater all about?' well in 2013 this is our presentation, it's who we are, it's totally us.
My standout track on the album is 'The Bigger Picture' which is just a monster, so in looking at the bigger picture, is there a message that the band is trying to get across with this album?
Well I can't really speak from a lyrical context as I don't write the lyrics, and usually when I listen to music in general I don't pay that much attention to the lyrics, so as far as a lyrical message you'd probably have to ask one of the other guys. But I guess again from my point of view it kind of goes back to my first answer, where we're trying to take the Dream Theater style and really hone it in and get really direct and make an album that was not only very progressive and virtuosic and all that side of Dream Theater, but also really listenable and that could bring you in and give you a big musical hug if you will.
There's also some instrumental  work on this album which we haven't heard for a while, why was the right time to do this again?
Actually there's two on the album 'False Awakening' and also 'Enigma Machine'. So 'Enigma Machine' the bigger one, we love to do instrumentals, it's something we've always enjoyed very much and we thought you know what guys, it's time to do another one, it's been a while and we really should, it's been a while as you said. Dream Theater a lot of what we do is about the musicians and the playing, so we wanted to put one out there.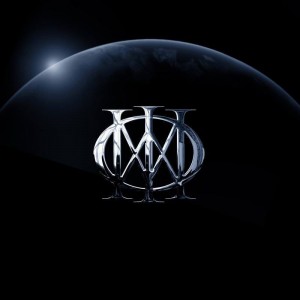 On playing, you mentioned the 22 minute 'Illumination Theory' before, how did that come about?
Well you know in planning to do something with some more concise type of stuff we also recognised that we are 'Dream Theater'*laughs* there's a whole big progressive side and epic side to how we're perceived and who we are and so we wanted to have that be part of our presentation, so we decided to go all out and create something that was deeper, extended and that song totally gave us that personal satisfaction and go in the direction to get our ideas down like that. One of the things that's really fun about that song is it's got a middle section that gets all mellow and spacey that you can kind of float away to and then it's a mixture of ambient electronic going in to what's a real string ensemble in the middle before it before it picks up again and starts to rock.
You've also got the 'Live at Luna Park' DVD coming, tell us a bit about that and why that was the right show to release?
Well, there's a lot of parameters involved in that kind of thing. One, we wanted to find a place that we hadn't done a DVD and some place that would also be a great Dream Theater sort of exciting, upbeat place, and South America is a really hot bed for Dream Theater, I think it's one of the places in the world where to them 7/8 time is like 4/4 or something, they think we're like The Beatles or something in some of those countries, so it kind of made sense to us to do it there. Of course you could say there were more logistics to do it in South America, we had to make sure everything was lined up with the recording and video and all the different aspects so we had to fly a lot of people in, but the audience down there and specifically in Argentina, they're so kind of like hot blooded they like it so much and we figured this would be a great place to do this DVD, so we recorded over two night and indeed it was a great audience, they were very supportive, they were very into it, and that's how we got this 'Live at Luna Park'.
Stepping in for Mike P would've been quite daunting, but has new Mike M found his footing yet after the last album?
Yeah Mike M, you know losing Mr P if you will was of course at the time very intense for everyone and it was unclear at the time how we were going to get back on our feet again, although luckily it was a decision that the band had made to bring in some people to audition for us and then of course to make the documentary that most people know about. What was great for us was when we put the word out we started to get all these messages from really great drummers that they wanted to come and audition for us, and then the reality of the audition and seeing these guys come in and play, quickly went from wondering to what was going to happen to us, what our future was to thinking wow, there's light at the end of the tunnel, there's some good stuff and of course Mike Mangini was the first one to walk in the room for the auditions, he came in the morning and pretty much blew our minds and changed our entire outlook on the future.  Then after doing an album and after a year of touring with Mangini, he just fit in so beautifully and the audience reaction was great, we enjoyed him so much he's not only a great drummer, he's very funny and he's got a good heart and so we were all set to go into the studio and take it to the next level with him in the room and of course him being in the room gave the whole project and extra spark of life, just because of who he is musically and personally, and it kind of put us in a situation where we could put the Dream Theater self-titled stamp on it to where we feel that good about things.
It'd be remiss of me to ask about an Australian tour, any chance we'll see you here in the near future?
You know I don't have anything confirmed yet, but I can imagine we're going to come there because it's a very important album to us and I mean we haven't been there in a while, so my guess is we'll see all of you on this next word tour.
In your fourteen years with the band, has there been a moment that stands out above all the rest?
You know, I remember all the big moments naturally, especially when you do the home town gigs for me, those are always very meaningful, especially when we started, I remember a New York show, I think it was my first one, they started to chant my name, I was like wow this is pretty cool. Then of course we played later on in my time with Dream Theater we played at Radio City Music Hall, that was really, really intense and it's one of the most beautiful hall's and it's right in my home town, those are the kind of the things that definitely leave an imprint. Also, when we do these DVD's, it's such a big deal when we go into a production like that, there's so much preparation and though that goes into these things, you get really excited and it makes you a bit nervous and there's cameras and stuff it's hard to forget that, it makes those kind of experiences landmarks in my career or anybody's really.
What does the remainder of the year have in store for you?
Well let's see, I just released an album with Tony Levin and Marco Minnemann the other day, because when I finished off the Dream Theater album I jumped into a project with those guys, so doing some promotion for that as well as the Dream Theater album. I'm working with a company in the UK making a new kind of keyboard which is called the c-board, which is the evolution of the piano keyboard as we know it, so between that and my app company, you might know that I have a company called 'Wisdom Music' that makes apps for things like iPhones and Windows devices and all kinds of stuff so that always keeps me very busy. I just signed on to do a Mozart piano concerto, actually two piano concertos with an old Julliard mate of mine in December and stuff like that.
Essential information
From: Long Island, NY, USA
Band members:  John Petrucci – guitar, John Myung – bass, James LaBrie – vocals, Jordan Rudess – keyboards and continuum, Mike Mangini – drums
Latest Release: Dream Theater (Out Now – Roadrunner Records Australia)
Website:  www.dreamtheater.net