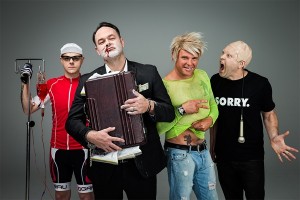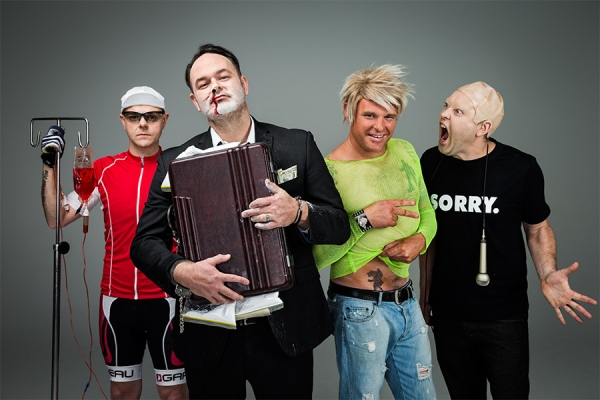 BODYJAR TO RELEASE NEW ALBUM 'ROLE MODEL' ON OCTOBER 18
NEW SINGLE 'FAIRYTALES' – FREE DOWNLOAD NOW!
Seminal Australian punk band BODYJAR will return with their first album since 2005, "Role Model", out via UNFD on Friday 18 October. Fully recorded and ready to go, the Melbourne four piece have been tracking the album in secret. Officially on hiatus since 2009, the exciting news from the Bodyjar camp will please their long standing fan base, who watched them sell out multiple shows across the country on their "No Touch Red" reunion tour in 2012 and at the national Descendents shows they played early this year.
But the excitement doesn't end there; the brand new single "Fairytales" is available now as a free download, and you can also watch the new music video for the track on YouTube now.  
Bodyjar formed in the Melbourne suburbs in 1994, starting out in the worldwide punk boom, alongside Blink 182, Unwritten Law, The Offspring, Pennywise and Frenzal Rhomb. They toured around the world with many of the era's most revered acts, and appeared on festivals like Warped Tour and Big Day Out in their rise to prominence. Their classic 1998 record "No Touch Red" led to a major label deal, and in 2000 they released the smash hit "How It Works" which was certified Gold, and produced hits "Not The Same" and "Fall To The Ground". Their most recent self-titled album in 2005 was their last before calling it quits, and until last year's successful reunion the idea of another album seemed to be off the cards.
WATCH 'FAIRYTALES' VIDEO HERE
With a renewed energy and flurry of incredible songs, the band have rediscovered their love of music, and are back with the brand new album. "Role Model" illustrates that love, allowing them to deliver what could be their more cohesive set of songs yet. The first single "Fairytales" should leave no doubt in fan's minds that Bodyjar still have it after all these years. Fast paced and full of melody and energy, the track showcases the rare talents of a band that has been around for 19 years.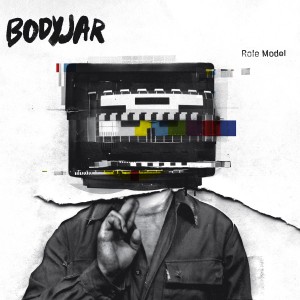 Says UNFD A&R, Luke Logemann: "In 2003, after watching them play for 6 years I finally got to meet the Bodyjar guys backstage at a show my friends band was supporting at. I remember being too awe struck to even say anything except "you're amazing" in a squeaky voice. I'm pretty sure it was Grant that gave me a beer to calm my nerves and say thank you. At the time, it was probably one of the formative moments of my life. Now, 10 years later I'm shouting them beers and talking about how to release this incredible new record! Needless to say this is now another really special moment for me, and for everyone at UNFD. It is a massive honour to be working with some of the best songwriters I've ever come across."
Vocalist Cam Baines also shared his happiness with the future: "When we spoke about putting another record out we knew things had changed a lot in the industry since our last album 8 years ago, I'm pretty sure that one came out on cassette!  We asked around a few people that we trusted, they kept mentioning UNFD would be a good place for us. After meeting the guys from UNFD and having a beer or two we got along really well.  They had a great system in place to put records out in the digital age. We were stoked it all worked out because they're good blokes and a really relevant label."
www.bodyjar.com
www.facebook.com/bodyjar
www.weareunified.com