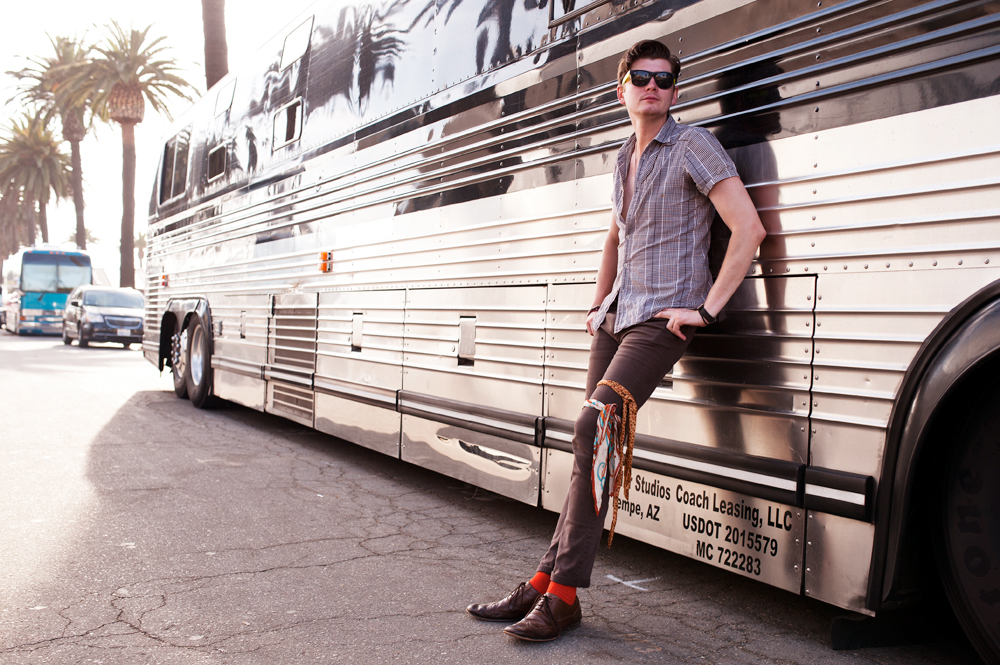 "I think it's going to be pretty evident on the album for people to see how I've grown as a writer and a performer and just I think overall freeness of the song writing and the lyric, not that I wasn't able to accomplish that before which was the end of the band, I think that certain pressures and outside elements were hindering my ability to write most effectively and most honestly"
William Beckett you may know from his time fronting US Rockers The Academy Is… but after a few albums, the band split and William has taken the step out as a solo artist. With a few EP's under his belt and a number of solo shows, he is finally about to release his debut solo album entitled 'Genuine & Counterfeit' and it's a great record and perfect reintroduction!
Ahead of his return to Australia, this time as a solo artist, we chatted to William Beckett about the new solo album, stepping out as a solo artist, touring and whenever a chance arises, we'll always throw in a Butch Walker mention…
Your debut solo album 'Genuine & Counterfeit' is out this month, so this may be hard, but it's your first, so can you give us one word that you think describes it perfectly?
Ooh, I would say, that's a tough one, you do realise that you're asking a lyricist to use one word, when I usually write many words *laughs* but dynamic is probably what I would say if I had to pick one word.
Had there been any concerns or nerves of not having a band to in a way back you up when making the album?
Not really, from a writing standpoint nothing really changed, with the band I wrote all the songs with my guitar player and on this record I'm writing all the songs with my producer or with my friends or on my own, so from a writing standpoint there's really no difference. In the studio though it was challenging because I always relied on my band to play well in the studio, and on this album my producer and I, we played everything except for drums, so in the meantime as well I've improved greatly as a musician, not just as a singer, I've definitely improved as a singer but as a musician as well, I was challenged to push it to the next level and hone the craft and make sure the parts are like they're supposed to be, not just in a flashy way but in a way that's good for the song, so that was a bit of a difference, that was probably the biggest difference in the recording process, I mean it's one of the most organic albums that I've done.
The title of the album 'Genuine & Counterfeit' is quite interesting, is there a story behind it you can share with us?
Sure, well I have really amazing fans that make me interesting and practical gifts and stuff and there's this one girl from Chicago, apparently she buys old books and guts them and rebinds them into journals, and she gave me one and there was a picture of a screenshot that I took from an Instagram post that I took that's a Hawthorne quote and she said 'this quote made me think about this title and made me think about you' so it was like an amazing, awesome present. So I basically wrote the whole record in that journal and then I ended up writing an album about what is real, what is genuine and what is counterfeit in a relationship, and in the way that you treat each other and the way that you deal with struggles both internal and external. So that was essentially it, so I just felt like it was the perfect title so I ended up writing about that juxtaposition for that contrast, and I hate it when people use that word juxtaposition but in this case it's actually appropriate.
Have you seen that girl since to let her know the above?
Yeah, well *laughs* not really actually, but I shouted her out on Instagram and Twitter and stuff but she doesn't seem to be the kind of girl that likes attention.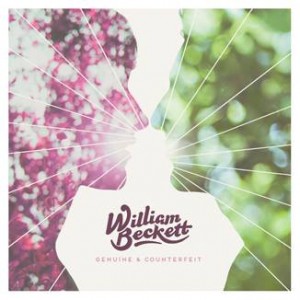 You're of course heading back to Australia with Anberlin and The Maine next month, what can fans expect to hear during your set?
Well, I'm going to be playing the new songs obviously and since I'm going there on my own, I will have the band in a box, I've been touring with for the past year and I just did all of Warped Tour with band in a box, but to know what that is you'll have to wait. It's not your traditional singer songwriter, it's fun, it's engaging and a little unorthodox, so I hope people dig it.
Any chance of some The Academy Is… songs?
It's always possible *laughs* I think I'll just kind of see how it feels. I've been playing one song here and there during the set, well it's a shorter set so I'm going to play less songs overall and if I have an option at this point I'm going to be playing my new material, however I'm not one of those writers or singers that hate to play their old stuff or ignores where they come from as I don't at all, and for me I'm proud of what we accomplished. The last time I was in Australia was with the academy I and was actually a co-headliner with Anberlin so it's going to be cool to be back in Australia with them and to play some new material and maybe I'll bust out an Academy Is song here and there.
You have been here prior with The Academy Is… and we actually shared a flight back from LA once, interesting tid bit there, but how excited are you to be coming back?
Oh yeah I'm extremely excited, I've always loved Australia and it's actually one of the last foreign countries for me to go back to since I've been solo, ever since I've been to Japan and south East Asia and countries I've never been before with the band even, I've been to Canada, I've been to the UK, so Australia has always been one of those places, especially being in the band with an Australian as well as a lot of our crew was Australian, so yeah I've got a close connection with Australia, so to finally be going back I'm pretty happy about it.
Anberlin pretty much live here, so you could always come back with them all the time…
*laughs* yeah that's a possibility I guess.
So what do you feel you've been able to do now as a solo artist that you weren't able to do previously?
I think it's going to be pretty evident on the album for people to see how I've grown as a writer and a performer and just I think overall freeness of the song writing and the lyric, not that I wasn't able to accomplish that before which was the end of the band, I think that certain pressures and outside elements were hindering my ability to write most effectively and most honestly, and a lot of that I think is exposed and is extinguished, that negative stifled approach has since been extinguished, is able to be myself and look over my shoulder every two seconds, or wonder what A&R person A thinks about a song versus A&R person B, versus my manager versus my band who hates me *laughs*.  All that stuff can really weigh on you when you're trying to be creative and write inspirational music, so I guess the best way to put it is I've sort of been liberated.
You need to take a lesson from Butch Walker, he does it all himself and just do what he does…
Yeah well he's definitely one of my idols, he's sort of a role model of how to do it right and I think that just seeing how he's expanded as an artist and a producer and a writer over the years, he's been able to adapt to what's changing as well as be really unique and it's always real with him. I figured I would take one out of his playbook and just do my stuff.
Now, you were just out on the Vans Warped run…
Yep, the whole thing.
How has the new material been received so far?
Honestly my new single 'Benny & Joon' went over the best every day, and it was a huge sing along and my crowds were amazing. I was shocked honestly I didn't know what to expect at a place like Warped Tour, and the stage I was playing was such a smaller stage and it was like a word of mouth stage, so to see the overwhelming responses every day, like everywhere across the country was really refreshing and to be able to play all my songs from the EP and my new songs and then an Academy Is song, I feel like it was just a really great time for not only myself but for all the fans that came out. I was really happy with it. I got sort of a tan, but I'm very, very Anglo Saxon, so it's sort of like a normal persons tan I guess, but for me it's considerable.
After Australia, what are your plans for the rest of the year?
So after Australia I'm going to be coming to The States and going on tour with Johnny Craig, then I'll do another tour with The Almost and then in the winter I'll relax and do some University shows, but it's really all about pushing this record and supporting this record and I'll probably do another video when I come home and do some radio promo and just really just gearing up after the Fall to get back on the road in early 2014 and hopefully we just keep building this.
Well I look forward to seeing you here soon as it's really a great bill…
Yeah, it's a real pleasure to be a part of this bill, I've toured with both of those bands before, well the new band that's just been announced I've never heard but I've toured with both Anberlin and The Maine before so it'll be really cool to come back with like-minded musicians that push the boundaries and don't do the same thing over and over again.
Essential Information
From: Chicago, USA
Band members: William Beckett
Website: http://thewilliambeckettblog.com
Latest release: Genuine & Counterfeit (August 23 – Equal Vision Records)
Catch William Beckett on tour in Australia this September with The Maine and Anberlin:
Wednesday 4 September – The HiFi, Brisbane – 18+
Tickets from thehifi.com.au or 1300 843 443
Thursday 5 September – The Coolangatta Hotel, Gold Coast – 18+
Tickets from destroyalllines.oztix.com.au or 1300 438 849
Friday 6 September – Panthers, Newcastle – Lic AA
Tickets from destroyalllines.oztix.com.au, Moshtix outlets, The Venue or 02 4926 620
Saturday 7 September – The Hifi, Sydney – Lic AA
Tickets from thehifi.com.au or 1300 843 443
Sunday 8 September – The Palace, Melbourne – 18+
Tickets from destroyalllines.oztix.com.au, Ticketek.com.au or 13 28 49
Tuesday 10 September June – The Gov, Adelaide – Lic AA
Tickets from moshtix.com.au, venuetix.com.au, The Venue or 8340 0744
Wednesday 11 September – Metro, Fremantle – 18+
Tickets from destroyalllines.oztix.com.au, Heatseeker outlets or 1300 762 545