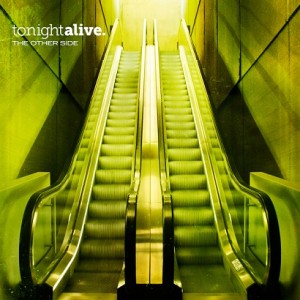 TONIGHT ALIVE's highly anticipated forthcoming album, THE OTHER SIDE, is available globally to pre order now through all major digital music retailers and the band's official website (excluding Japan & North America). 'Lonely Girl' is the first official single to be taken from the album and is available to purchase digitally now.
'Lonely Girl' premiered globally last week to an overwhelmingly positive response, off the back of a Twitter unlocking campaign where the fans had TONIGHT ALIVE trending worldwide with #TALonelyGirl.  The electrifying video for 'Lonely Girl' was recently filmed in New York and Minneapolis whilst the band is on tour with the US Vans Warped Tour, and will premiere on VEVO in the next fortnight.
TONIGHT ALIVE will be touring Australia in September to celebrate the release of the album and to introduce fans to the depth and intense live experience of THE OTHER SIDE.  The national tour will offer all their fans the chance to see them live on stage when they play all ages, over 18s and under 18s shows. They will then depart for the UK, Europe and the US for more shows before heading home again for the return of the Vans Warped Tour in Australia in November, where they will perform alongside the likes of Parkway Drive, Simple Plan and The Offspring.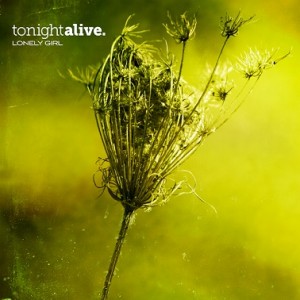 As well as their unique sound and undeniable appeal, their vast social media base really sets TONIGHT ALIVE apart. Their combined Twitter following of over 260K and Facebook community in excess of 190K demonstrates the immense support that their fans have for the band, both here and around the world.
After recording their 2011 debut album What Are You So Scared Of? in Los Angeles with Mark Trombino,  Australian pop-punk icons, TONIGHT ALIVE, decided to make their sophomore album closer to home. After finding a stunning remote house near Coffs Harbour, NSW, on a property surrounded by acres of forest, they took it over and reinvented it as their own epic recording studio. They were joined in by long time collaborator, Dave Petrovic, and combined forces to create the masterpiece that is THE OTHER SIDE, which was then mixed by Dan Korneff (Pierce The Veil, Paramore, Sleeping With Sirens).
Watch the band perform "The Ocean" at a recent show on the Vans Warped Tour USA:
THE OTHER SIDE TRACK LISTING:
The Ocean
Don't Wish
Lonely Girl
Hell And Back
The Other Side
The Fire
Complexes
Come Home
Bathwater
No Different
Say Please
You Don't Owe Me Anything
TONIGHT ALIVE'S new album THE OTHER SIDE is available to pre order now through your preferred music retailer or the band's official website www.tonightaliveofficial.com, and the first official single 'Lonely Girl' is available to purchase digitally now.