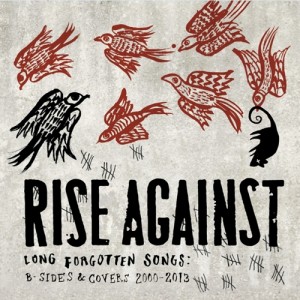 Pre-order for Rise Against's Long Forgotten Songs: B-Sides & Covers 2000 – 2013 is on now HERE, plus a limited amount of exclusive fan bundles are also available for pre-order at www.riseagainst.com. Official release date for Long Forgotten Songs is September 6th in Australia.
Long Forgotten Songs: B-Sides & Covers 2000 – 2013 will include songs from Rise Against's career, starting before they signed with Fat Wreck Chords, that did not end up on any of their studio albums. See below for final track listing for Long Forgotten Songs: B-Sides & Covers 2000 – 2013.
We have been given an exclusive to stream a track from the album, and of course, when given a chance to share the music of Journey we're up for it, so when we heard Rise Against have covered 'Any Way You Want It' and it was on this album, we had to hear it and share it…
LISTEN HERE:
"The songs on this record are different versions of existing Rise Against songs, covers, or originals that never made it on a record for some reason," says lead singer Tim McIlrath. "Common wisdom tells us that the reason is that a B-side is just a song not good enough to make the cut. While I think that logic can apply sometimes, I think it's short-sighted. See, the songs that really aren't good enough, you'll never hear. They never make it outside of our practice space. If we finish a song, bring it to the studio, write lyrics, and see it to fruition, then it becomes one of the children that make up a family of songs. If we weren't proud of it, it would have been scrapped along the way."
"We have fast songs and slow songs and political songs. We have personal songs and dark songs and positive songs. We aim for balance on each record. Every song is like one of our children; some just get orphaned. The songs are the lost children of Rise Against."
Rise Against released their sixth studio album Endgame in 2011 where it debuted at #2 on the Billboard Top 200 chart. The set included top 5 radio singles "Help Is On The Way," "Make It Stop (September's Children)" and "Satellite." Three of the band's previous albums, 2004's Siren Song of the Counter Culture, 2006's The Sufferer & The Witness and 2008's Appeal To Reason have been RIAA-certified gold.
Watch the album EPK here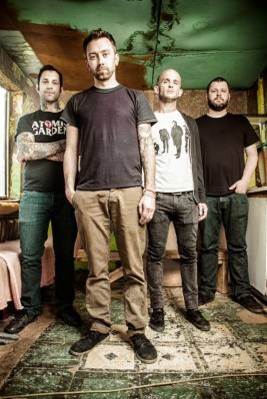 Long Forgotten Songs: B-Sides & Covers 2000 – 2013 Track List:
1. Historia Calamitatum
2. Death Blossoms
3. Elective Amnesia
4. Grammatizator
5. Blind
6. Everchanging
7. Generation Lost
8. Dirt and Roses
9. Ballad of Hollis Brown
10. Sight Unseen
11. Lanterns
12. Making Christmas
13. Join The Ranks
14. Built To Last
15. Voice of Dissent
16. Little Boxes
17. Give it All
18. Minor Threat
19. Obstructed View
20. But Tonight We Dance
21. Nervous Breakdown
22. Gethsemane
23. Boy's No Good
24. Any Way You Want It
25. Sliver
26. The Ghost of Tom Joad
For more information on Rise Against, make sure to checkout the band's official site, as well as their Facebook and Twitter pages.
Pre-order Long Forgotten Songs: B-Sides & Covers 2000-2013 now!
PRE-ORDER BUY LINKS