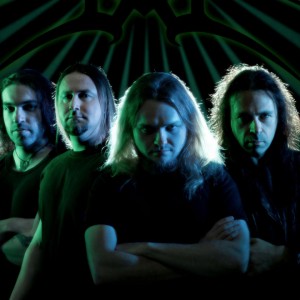 Australian melodic metallers LORD have set a August 26 release for 'Digital Lies – Extended Mix' on 12″ vinyl, limited to 250 hand numbered copies worldwide. The band has announced pre-sales for the release which include a variety of bundle packs via their online store.
Stated LORD mainman Lord Tim: "Any of us old enough to remember the 80s will have fond memories about buying 12″ extended mixes of their favourite singles. In the spirit of the 80s, we've done a special retro style vinyl release of an extended version of Digital Lies, with an epic 'movie mix' of Battle Of Venarium on the B-side, hand-numbered and limited to 250 copies only. There's also special bundle packs that include a new shirt design, and you get an immediate download of all of the songs! Cool hey? Get to it!"
Track listing: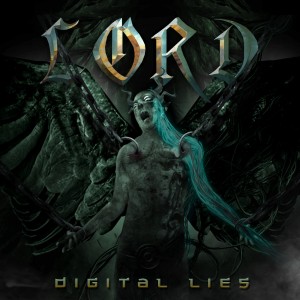 Side A
Side B
2. Digital Lies (Studio Version)
3. Battle of Venarium (Movie Mix)
LORD recently released their 4th studio album 'Digital Lies' February 22nd to critical acclaim worldwide, and have recently completed their second leg of the Digital LIVE Australian/New Zealand tour, with the Asian leg commencing in September 2013.
Sample noted reviews:
"'Digital Lies' is an album that just has to find a placae in your music collection because it's absolutely tremendous." – Fireworks Magazine, UK
"This band deserves to be sought out by every metal fan. 'Digital Lies', if given the chance will be one of the top power metal albums of 2013. 10/10." – Powerplay Magazine, UK
"The maturity of this band and their broad taste in metal really shines through in this release." – HEAVY Magazine, Australia
"A fantastic album from start to finish with something for all of us metal fans to sink our teeth into. Jam packed with melodies, harmonies, back beats and all around Grade A musicianship, 'Digital Lies' is destined to be one the year's top metal albums."
–
Metal-Rules.com, Canada
"Do yourselves a favor and get this album in no time. 'Digital Lies' is, undoubtedly one of the top heavy/power metal albums of 2013" – Grande Rock ezine, Greece
Video clips from 'Digital Lies': 
Comments
comments