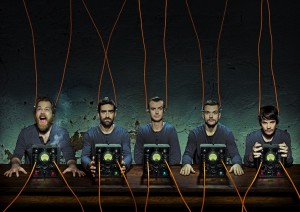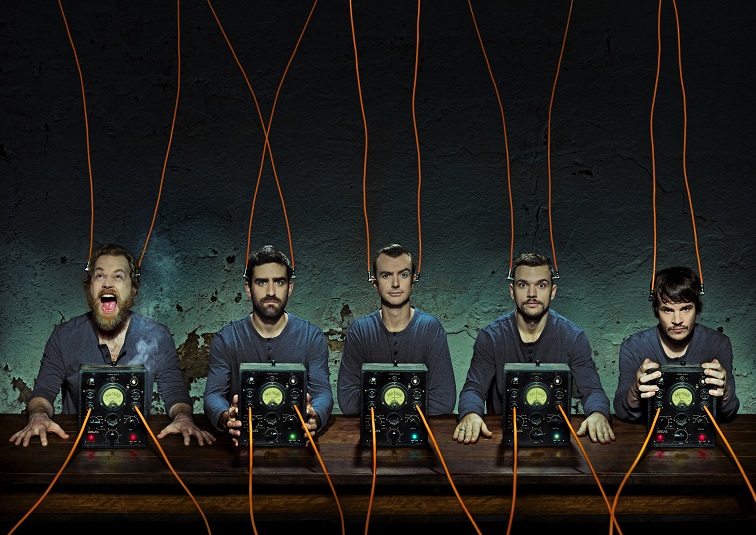 KARNIVOOL'S live show is one which has received the respect of their peers and the loyalty of their fans all over the world, so it would be beyond remiss of the band to release a new record without giving those songs the chance to breathe, morph and thunder as they should in the live arena. The "Asymmetry" tour starts in Australia in July taking in most capital cities and will give Australian fans the chance to connect with the new album in the best possible way. KARNIVOOL have chosen some specific & special venues on this tour which will enable them to tour with their full production in order to give the album the launch it deserves.
Joining KARNIVOOL on the "Asymmetry" Australian tour is Sydney 5-piece Northlane, who have exploded onto the scene since the release of their debut album in 2011 and have quickly become one of the biggest metal / hardcore bands in the country.
KARNIVOOL are currently touring on the festival circuit in Europe and will play their largest festival to date tomorrow (June 15) at Download (UK) to over 120, 000 people. KARNIVOOL will return overseas later in the year for a 25 plus date European headline tour as part of the "Asymmetry" world tour, so best grab your tickets quickly as this will be the only Australian tour this year for the band.
KARNIVOOL "Asymmetry" TOUR DATES:
Presented by Billions, Fidelity Corp, SPA and triple j
With special guests NORTHLANE
All shows over 18s only except Luna Park & Thebarton Theatre (All Ages/Lic)
Tickets for all shows on sale now from www.karnivool.com
Tuesday 30 July 2013 – THEBARTON THEATRE Adelaide, SA (All Ages/Lic)
Tickets from www.venuetix.com.au
Thursday 1 August 2013 – MELBOURNE TOWN HALL, VIC (GA Floor/GA seated balcony)
Tickets from www.oztix.com.au
Friday 2 August 2013 – MELBOURNE TOWN HALL, VIC (GA Floor/GA seated balcony) – SOLD OUT
Tickets from www.oztix.com.au
Sunday 4 August 2013 – THE BIG TOP, LUNA PARK Sydney, NSW (All Ages/Lic)
Tickets from www.oztix.com.au and www.bigtopsydney.com
Wednesday 7 August – EATONS HILL HOTEL, Brisbane, QLD
Tickets from www.oztix.com.au
Sunday 11 August, METRO CITY, Perth, WA
Tickets from www.oztix.com.au
www.karnivool.com | www.facebook.com/karnivool | www.twitter.com/karnivool