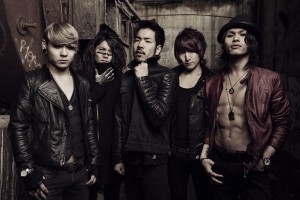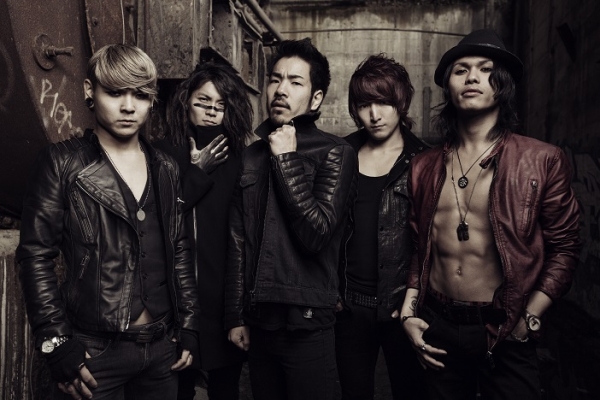 " … a perfected version of sci-fi metal, as though some crazy scientist had created some future hybrid of the Prodigy and Pantera, or Slipknot and Skrillex" – The Guardian
Combining equal parts foot-stomping energy and melodic ferocity, Japan's metal/electro mash-up masters, CROSSFAITH, are ready to cause a riot with new album 'APOCALYZE'. Produced by the legendary Machine (Lamb of God, Every Time I Die, Four Year Strong) who worked his magic on Crossfaith's Zion EP, the first taste of  'Apocalyze' was released just a few weeks ago, in the form of 'We Are The Future' and an epic video to accompany it.  Now, Crossfaith unleash their next video – 'ECLIPSE', which will make its way onto 'Apocalyze' for release September 6 via Halfcut Records.
Check out 'Eclipse' below.
The YouTube ID of 4H0Wn5XXtXM#at=25 is invalid.
Check out the 'We Are The Future' video below.
Having already blown away audiences away with performances at our own Soundwave Festival, Japan's Summer Sonic Festival and this years' US Warped Tour, Crossfaith will make a triumphant return to Australian shores this Spring. Joining Bring Me The Horizon and Of Mice & Men for some huge Australian shows, Crossfaith will be ready to blow fans' hair back with selections from their brutal, genre-hopping 'Apocalyze'.
SEE CROSSFAITH LIVE:
With Bring Me The Horizon + Of Mice & Men
Sat Oct 5 – The Marquee, Brisbane QLD
Sun Oct 6 – Hordern Pavilion, Sydney NSW
Wed Oct 9 – Festival Hall, Melbourne VIC
Thu Oct 10 – Thebarton Theatre, Adelaide SA
Sat Oct 12 – Challenge Stadium, Perth WA
CROSSFAITH ARE:
Kenta Koie – Vocals // Terufumi Tamano – Programming // Kazuki Takemura – Guitar // Hiroki Ikegawa – Bass // Tatsuya Amano – Drums
CROSSFAITH – 'Apocalyze' – Out September 6 via Halfcut Records