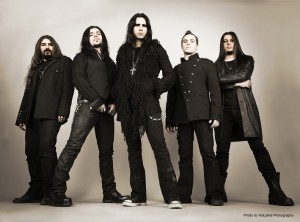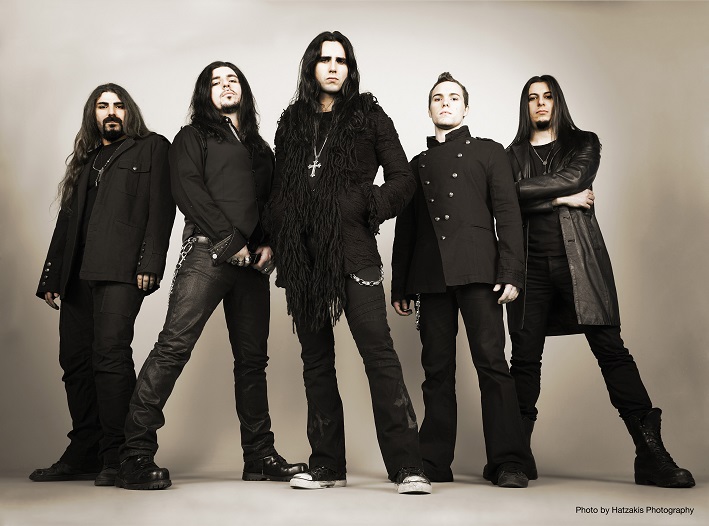 "GUS G's FIREWIND always put on a balls-out and exciting show, and with the girls drooling over the
dashing Greeks and the guys drooling over Gus G's flashing fingers, it's a good combo!"  
Metal-Rules.com
Keep your heads high and don't go falling to pieces, Greek power metallers GUS G's FIREWIND are hitting Australia for the very first time in October / November to unleash some of the finest European power metal known to man!
Known by many as the guitarist for Ozzy Osbourne and by his tenures in Dream Evil, Nightrage and as a touring player with Arch Enemy, Gus G and his FIREWIND crew have always kept the power metal flame alive with an arsenal of memorable and catchy tunes topped off with mind bending fretwork and solos that command instantaneous air guitar and dropping jaws from all who witness it.
In their 15 year existence, GUS G's FIREWIND have turned out seven studio albums with their latest being Few Against Many (Century Media / EMI), a live DVD called Live Premonition and their newest release, a live album entitled Apotheosis – Live 2012, so there will be no shortage of GUS G's FIREWIND's unique brand of power metal on offer for all in attendance!
Renowned as a high octane live act and having toured Europe, the United States and everywhere in between over the years, Australians have waited and waited patiently wondering when it was going to be their turn to see the mighty GUS G's FIREWIND live. Well, the wait is over! GUS G's FIREWIND are finally making their long awaited pilgrimage down under to deliver their power metal stylings to their proud and dedicated legions of Australian fans!
Tour Dates: October/November 2013
Thursday 31st Sydney – Manning Bar
Friday 1st Brisbane – HiFi
Saturday 2nd Adelaide – Fowlers Live
Sunday 3rd Melbourne – Corner Hotel
Tickets only $59 + bf available from metropolistouring.com
Strictly Limited VIP Meet and Greet Packages available for each show!
www.firewind.gr / www.metropolistouring.com / www.tombowler.com.au / www.centurymedia.com