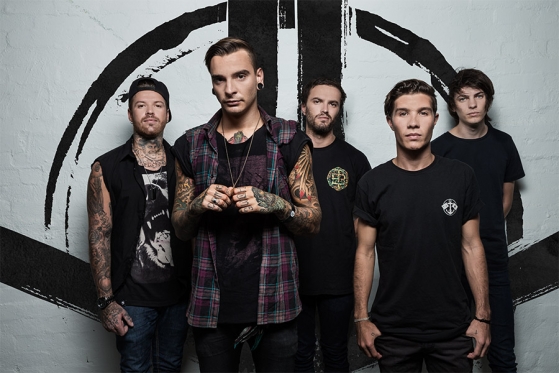 "So we recorded the album, had written the album and done the artwork for the album ourselves, and that's something we'd never done before, and it was just like a really, really awesome experience to do that."
When we last spoke with Dream On, Dreamer back in 2011 and then proclaimed them as one of our Best Things You've Never Heard, they were just about to release their debut album 'Heartbound' and I have to say, it's so cool to see how far they've come in the last two years. After success with the album and touring out the wazoo both in Australia and internationally, the guys found time to stop and record and release their killer new album 'Loveless.' So here we are once again and still happily promoting these guys as they need to be heard.
This time we had a chat to Dream On, Dreamer singer Marcel about the new album 'Loveless' and how it came together and well as touring and their plans for the future…
You've just released your second album, are you pumped to be able to get it out there?
It's been an experience to finally get the album out and we've been working on it so hard, so it feels great to finally get it out.
As it is your second album, so can you give me two words that you think sum up the album perfectly?
Alright, well, I'm going to say, wow… that's hard, two words, I guess true… *pause* emotional, yeah, how about that?
What if anything did you do differently this time compared to your debut?
We actually did pretty much everything different that we could, we had a completely different approach, we wanted to write a record that really showed us who we are and what exactly we want to do in music, exactly what we like and from being ourselves that one thing that we'd never done before on our previous stuff. So we recorded the album, had written the album and done the artwork for the album ourselves, and that's something we'd never done before, and it was just like a really, really awesome experience to do that.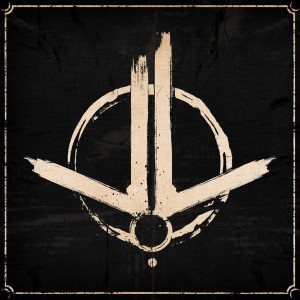 So how did the songs come together for 'Loveless'?
Well pretty much Callan is pretty much the guy that writes the music for it, he would send us a song to check out and we'd see what's good and what's not, and we kind of went back and forth with emails and stuff like that, we then pulled every single part of the song apart and then we tied it together into exactly what we want. So it's starts off with Callan writing the music and then writing the lyrics to it and when everything makes sense and it has an original approach we kind of put it all together.
The name itself, you've gone from 'Heartbound' to 'Loveless' almost a continuation, was that intentional or purely coincidence?
*laughs* Interesting question, It's not really seemed to be a follow on title at all, we've just been as a band what we've gone through and 'Loveless' for us, is not really negative but it's really darker and the whole feel of the album is darker anyway than 'Heartbound' but it's pretty much saying to look at everything a bit more and there's a lot of stuff that isn't right and if you read into the lyrics you'll get that sort of idea and that's what we're saying.
Did the relentless touring help to allow you to create what has become the end result?
Yeah, touring is a good way for a band to know itself.
How did you find time to make a record in the middle of doing so much?
We took about four months off touring and those four months were being used to record and come up with ideas. The writing itself actually started when we were on tour and every spare second we had whether it was waiting to play a show or in the greenroom or something he spent a lot of time just creating music I guess even if it's just ideas for later on that get scratched or something. At least we started working on it while we were on tour and started tying it up when we had time off.
With a couple of changes in the line-up in the last year and now with moving Daniel to bass and Zachary added on clean vocals and now as a five piece, how is everything with the band, is everything and everyone settled and all working well?
Yeah I've got to say Zach in the band now it's never been better, it just feels like on this record, we all know what it's like to work hard and achieve things and having someone like that now, he relates to us so much that I didn't have before the line-up change, and it's good to have someone there that can fully relate to me musically and we share stories and just in general it works out really well and the atmosphere is great now.
Earlier this year you hit Europe, it actually seems you spend more time overseas than you do at home, what are the crowds like internationally for you guys?
Good actually, they're really cool. Now I grew up in Germany and I am from Germany, but playing in Germany is great. We're heading back there in November and December and that's going to be an awesome tour.
You just played a couple of shows in Melbourne recently to launch the album, but can we expect to see a full National tour anytime soon?
We can definitely expect a tour before the end of the year, actually before we head to Europe next, so that's going to be announced soon and it's going to be awesome.
Since 'Heartbound' was released, in the last couple of years, has there been a standout moment for the band that you can share with us?
I guess this band to tour overseas is a massive achievement for us, but a standout moment I'd say would be being a part of the Soundwave festival because that experience was just overwhelming for us, and it was amazing how many people knew us or of us and it was just the perfect time, the perfect tour to be on and we wish it never ended.
How have you personally seen the band evolve over your time together?
The difference between from now and what we were two years ago is that we've grown and individuals, we've grown as musicians, we've learned a lot more about how things work and how people work and all that sort of stuff. We've definitely improved with music and with everything, so it feels more true now, it feels like an actual band now. One step further to being what we always want to be, a unique band.
Besides the European and maybe Australian tour, what does the remainder of the year have in store for the band?
We'll be heading back to Japan in September, we'll be playing in cities we haven't played in which will be amazing. Like last time we went to Tokyo, this time we're playing in a couple of other big cities and it will be awesome. We'll be playing a headlining tour later in the year, as I said we'll be doing Europe in November and December, maybe a video clip or two from the 'Loveless' record and I guess actually start to write new music. *laughs*
Essential Information
From: Melbourne, Australia
Band members: Marcel Gadacz – Vocals, Callan Orr – Guitar, Zachary Britt – Guitar, Daniel Jungwirth – Keys, Aaron Fiocca – Drums
Website: http://www.dreamondreamerband.com
Latest release: Loveless (Out Now – UNFD)