"We all have a few different influences… I guess it's all about the moment. We listen to all types of music we don't have a partially genre or style. From old to new to right down the middle."
From Bio: 'Power and grace, passion and dynamics, unique and memorable', Melbourne five piece MY SECRET CIRCUS (MSC), breathe life back into rock and roll. MY SECRET CIRCUS mesh rock, groove and amazingly catchy vocals to create a memorable sound and a live experience that is one not to be missed. Taking you on a thunderous rollercoaster ride of anthems, coupled with dual guitars and multiple layer vocals, this Melbourne outfit create an exciting and addictive groove that will leave you screaming for more.
My Secret Circus are definitely one of the Best Things You've Never Heard, so keep an eye and ear out for these guys. We got singer Dan to answer some questions for us about the band…
Let's start with the basics, can you please give us the abridged version of the My Secret Circus story and the story behind the band name. 
I was really digging the secret side of things as we had an E.P recorded with no gigs back in 2008 when the band first started as a 3 piece.
We wanted to come out with the first show as an EP launch/Party as it was a time when only a handful of people had heard of MSC.
I had always thought of it as a secret growing around town, with people walking away from it telling their mates. We wanted to put on a great show and what show is the greatest show on earth?  We hit the town… My Secret Circus was born… We even had a fairy floss machine whirling up that we had hired as our mates walked in for the first year or so of gigs 😉
Can you introduce each other and give us a rock 'n' roll fact or myth about each of you?
Dan: vocals not only sings, but plays guitar, drums, keys and produces…… Has been known to kill people on the tennis court.
TJ: guitar: Threw on a guitar and joined AC/DC onstage…. Has Guinness for blood.
Pep: bass/vocals: Has previously played in a band that supported Iron Maiden… wants to buy Fiji.
Ricki: drums Owns the SSL desk that was in Sing Sing studios that most of Australia's legendary bands have recorded on…… Has at times been mistaken for Sammy Hagar 
Vinny: guitar Has the loudest Custom built Mesa Boogie Dual Rectifier ever built… Coconuts can be cracked on his 6 pack 
If you had to give us your best door to door sales pitch to convince someone to listen to your music before they slam the door in your face, what do you say to them?
If the wife answers the door: "Good evening young lady is your mother home" ………….  after that, she's putty in your hands ….. we could sell her a Justin Bieber cd … but we'd sell her ours …
If the husband answers the door: "Sir,  do you hate Justin Bieber? … yup, us too. Here's a cd of a real band… wanna listen to it over a beer "
In terms of your song writing, what do you consider to be the most important ingredients that make up a My Secret Circus song?
For me, it's definitely the catchy vocal hooks and the memorable riffs. Even those who don't dig rock music seem to really enjoy and relate to it. The story telling takes you on a journey and the chants and quirky lines get you involved with the songs.
The songs have matured in the last 2 or 3 years. Since Pep has joined the line-up we have introduced the melodic chorus with the 2 vocal harmonies. As there are many more experiences in life there will be many more stories to tell and therefore, will be many more great songs to come from MSC. We are only just getting started.
You've recently been over in LA writing and recording tracks for your forthcoming album, tell us about that trip and what we can expect to hear from these songs…
The US writing trip was amazing. We stayed at the Oakwood Apartments in Burbank LA. It was actually the same place Nirvana stayed in when they recorded Nevermind. There were heaps of musicians, actors and actresses in the complex as it was next door to Universal Studios and Warner Brothers. It was the prime position and the place to meet some great people in the scene.
We had one track we brought over with us and wrote the other while we were there with the guys . Working with Brendan Friesien and his team was a great experience. Just to see the way they work and do things at that level was a great learning curve. The tracks have the MSC touch with flavours of the melodic vocals and a lot of energy. They are ahead of the game in LA so the songs are up to date and really in the scene of the moment. They are at the point where they can do some real damage… Can't give away all the secrets 😉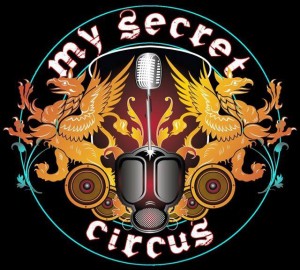 What were you able to do differently over in the US that you think you may not have been able to do here in Australia?
Here in Australia we could not have worked with such a super Rock group of people. The names that were involved in the whole project were unbelievable. We recorded with Matt Sorum (Guns n Roses) (Velvet Revolver). We tracked all the drums at Matt's home studio with DJ Lethal (Limp Bizkit)( House of Pain), did all the drum loops and samples AND Marcos Curiel (P.O.D) on guitar who is hands down the most incredible person to work with and what a guy! Not to forget the two crazy dudes from Scars on Broadway, which is Darion's band (System of the Down) with Dominic Cifarelli on Bass and Jules Pampena on drums.
Leading this super group was Brendan Frieson – the Grammy nominated and Multi Juno awarded winning producer.
We could not have had those opportunities here at home. Flying over there really raised the bar of the writing process and it showed in the finished product – which we cannot wait for you guys to hear.
Both lyrically and musically, what or who inspires/influences your music the most?
We all have a few different influences… I guess it's all about the moment. We listen to all types of music we don't have a partially genre or style. From old to new to right down the middle. 
With two EP's out prior, how have you gone into tackling your album compared to your previous releases?
The songs have come a long way since War Games and No Cure. Working with the 2 vocals in the new tracks now has a fresh element to it – melody and understanding functional harmony. The chorus' having more lift and air looking outside the circle with bridges and breakdowns working with different sounds, it is endless and addictive.
Your music has already been featured alongside many brands and sporting events, what do you think it is about your music that suits these perfectly?
It started with our first Sync when Max's Muscle Tv (Foxtel) wanted to use 'No Cure' for the theme to the show back in 2008 and to this day it is on its 6th successful season.
After that tracks went world wide on 'This is Australia' a downhill mountain bike documentary, and from there to Rip Curl, Billabong, and the AFL just to name a few. One of the new tracks 'Welcome to the Big Time' was recently placed on 'Turn it Up' V8 supercars compilation album alongside acts like The Foo Fighters, Linkin Park and many others. I think the tracks are full of energy and movement and goes hand in hand sitting with extreme sports.
At now over five years together, what do you feel has been the biggest accomplishment thus far for the band?
Heading over to LA and working with names we grew up listening to has to be right up there. Last year we played our first major festival at the Pyramid Rock NYE, but I can't go past playing @ ANZ Stadium (Stone Festival ) supporting Aerosmith and Van Halen. To be on that bill was simply unbelievable.
Touring wise, are you playing gigs anytime soon and if so, what can people expect if they come out to one of your live shows?
We do a string of shows up the east coast very shortly (check out our website / facebook for all the details)
Our shows are action packed and we give the punters what they came to see – an entertaining set which doesn't let you come up for air. Hope to see you at the next one 😉
For a bit of fun, say you get the chance to open for any artist in the world, who would they be and why?
if we could go back in time – Led Zeppelin in their prime !!! put simply,  they are the greatest band ever !!!
As for current bands – probably Foo Fighters – they just look like a band that enjoys what they are doing …. And they rock
Lastly, here's a chance to gaze into your crystal ball.  In 2013, My Secret Circus will:
1. Record a great debut Album
2. Lock in the Europe tour circuit for 2014
3. Show the world that Australia has a heavy band that can deliver ….
Essential information
From: Melbourne, Australia
Check them out if you like: Heavy Alternative style Rock
Band members: Dan Marazita – vocals, TJ Regan – guitar, Pep Sammartino – bass / vocals, Ricki Rae – drums, Vinny Mancuso – guitar
Websites: http://www.mysecretcircus.com & Official facebook