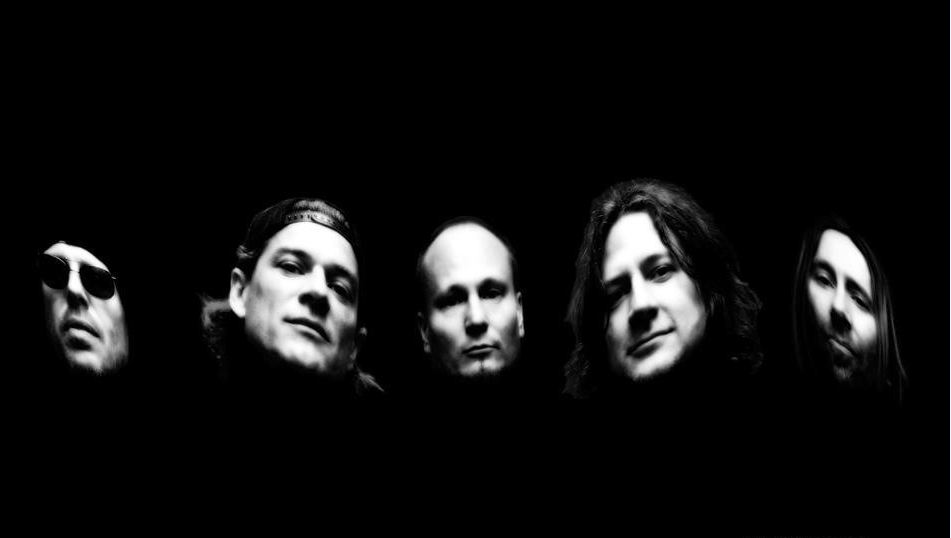 "Up until maybe 2009 I thought it would probably never happen, but, I always made sure I kept a Marshall half-stack around in case it did, so maybe subconsciously I always thought that it would happen some day."
Cast your mind back to 1992 when this band hated everything about you, wanted us to be their Neighbour and a cover of an old Harry Chapin song made them a household name. Yes we're talking about Ugly Kid Joe, well it's now twenty years on and they are back making music and back out on the road.
We were into Ugly Kid Joe back when they were 'America's Least Wanted' so it was cool to have Klaus from UKJ answer some questions, albeit briefly for us about their return and their new EP 'Stairway To Hell'…
Thanks for taking the time to answer some questions for us today, Klaus, now fifteen years is a long time between, well anything… so why was now the right time to get back together and release music after so long apart?
It just kinda happened…?
What was the main factor in the 'reunion' happening?
Dave Fortman and Shannon Larkin were working together on a Godsmack record and they got to talkin' about the good 'ol days and started calling Whit and myself pushing for a reunion record.
Was there any hesitation from anyone in playing together again?
None whatsoever. It was a no-brainer.
On the flip side, was there ever a time when you personally thought Ugly Kid Joe would never see the light of day again?
Absolutely. Up until maybe 2009 I thought it would probably never happen, but, I always made sure I kept a Marshall half-stack around in case it did, so maybe subconsciously I always thought that it would happen some day.
What had you been up to during the lengthy 'hiatus'?
All kinds of different things: a lot of traveling, a few music projects, some small businesses… a little bit of this and a little bit of that. I kept the bills paid.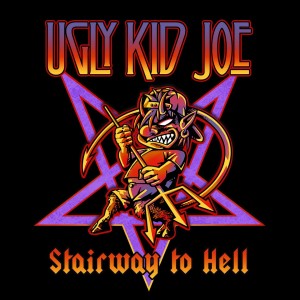 Your 'Stairway To Hell' EP is raw, rockin' and has influences written all over it even via the title, when creating it was there a conscious decision on what you wanted to include or did the whole thing just fall into place exactly how you wanted it to?
It all just fell into place. We wanted to sort of continue where we left off but get it to where we are now.
Writing wise how did the songs come together?
Some songs I wrote, Dave wrote one, Whit wrote a bunch of bridges and parts/lyrics/melodies, and then we worked it out as a band, all five of us, with Dave taking the role of producer.
What was the idea behind the rerecording of 'Cats In The Cradle' for this new EP?
Whit wanted to put some extra bonus acoustic tracks on the EP for the hard copy re-release and that song in particular is great just acoustic-we have been doing acoustic versions of it throughout the entire life of the band live… for radio, TV, etc.
So what was the decision behind releasing an EP rather than an album? Was it more a case of testing the waters again?
It's what we ended up with… we realized that most everything is digital now anyways and why make a 14 song record? We recorded a bunch of songs and picked our favourites.
You're heading out on tour later this year with Skid Row for a number of dates in Europe, which in my opinion this is a great pairing, what can fans have in store for an Ugly Kid Joe set circa 2013?
The set will have songs from all 5 records, pretty much all the crowd pleasers and up tempo fun live songs… and a few surprises I suppose.
I have to ask as I've heard rumours… what are the chances of this package making it to Australia, say maybe in September?
Very good I hope: We are making plans to come to Australia, we will have news for you shortly.
You have toured Australia before, some twenty years ago; do you have a memory of touring Australia you can share with us?
The biggest concerts we ever headlined! We loved it. I thought of it as a giant California with a funny accent. We visited Bon Scott's grave to pay our respects.
I always felt when 'Everything About You' was released, and even though it was a hit and still a great song to this day, that it was hard for the band to be taken seriously, but it wasn't until 'Cats In The Cradle' was released as a single that people really stood up and took notice. Was that something you felt you had to 'battle' back in 1992 / 1993 when grunge had really come in full swing and taken over?
Hmmm, I guess to some degree. It was a double edged sword, but who in the World can complain about having a hit song?
Looking back though at when everything did take off for the band, was there one specific moment when you felt that you'd 'made it'?
Our first show of the Ozzy Tour when we rolled up in our tour bus to the Arena and passed by all the people outside cheering our bus on as we entered through the back… it was surreal. An unbelievable moment.
From this, do you think we can expect more down the road from Ugly Kid Joe?
Yes, I think so. Our website will keep you up to date on all things Ugly: www.uglykidjoe.net
In closing, I wish you guys all the best, it's great to have you back and May the Rock be with You.
Thanks!
Essential Information
From: Isla Vista, California, USA
Band members:  Whit Crane — vocals, Klaus Eichstadt — guitar, Dave Fortman — guitar, Cordell Crockett — bass, Shannon Larkin — drums
Website:  www.uglykidjoe.net
Official Facebook page HERE 
Latest release: Stairway To Hell (Out Now)