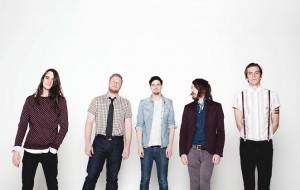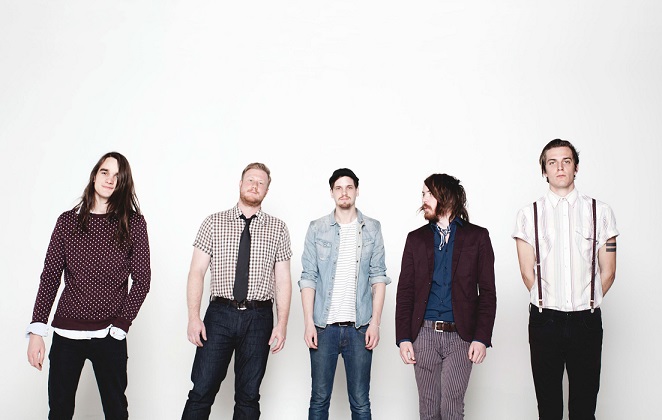 THE MAINE ANNOUNCE NEW ALBUM 'FOREVER HALLOWEEN' – OUT JUNE 7 (AU-NZ)
New Single 'Happy' Available on iTunes! – Free Song Download 'Love & Drugs' at www.wearethemaine.net
Wednesday, May 15, 2013 – Tempe, Arizona five-piece rock band, THE MAINE will release their fourth studio album "Forever Halloween" on June 7, 2013 in Australia and New Zealand via Rude Records.
Produced by Brendan Benson (of The Raconteurs), 'Forever Halloween' will be the band's fourth studio album, and second consecutive self-funded release since their major label departure. The album was recorded live through analog tape without the use of computer editing techniques, which has become the standard in modern recordings. This gave the album an energy that cannot be captured any other way than 5 people performing in a room together.
"The tape machine was like having an older, wiser, intimidatingly glowing woman in the room" says frontman John O'Callaghan on the experience. "We were all meeting her for the first time, but she already knew everything there was to know about the five of us. In no single way judgmental, but she sniffed out the bullshit and wouldn't allow us to be anyone we are not. We are now better men for meeting that woman".
THE MAINE's new album features 12 tracks including their first single "Happy" and "Love & Drugs". Fans can watch the new lyric video for "Love & Drugs" as well as download the track FREE at www.wearethemaine.net.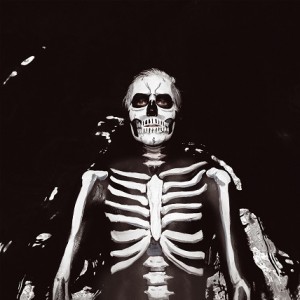 Forever Halloween Track Listing:
1. Take What You Can Carry
2. Love & Drugs
3. Run
4. White Walls
5. Happy
6. Birthday in Los Angeles
7. Blood Red
8. Kennedy Curse
9. Sad Songs
10. F**ked Up Kids
11. These Four Words
12. Forever Halloween
THE MAINE – 'FOREVER HALLOWEEN'
PRE-ORDER THE NEW ALBUM AT:
JB-HIFI
http://www.jbhifionline.com.au/music/alternative/forever-halloween/684618
THE MAINE is John O'Callaghan (guitar), Garrett Nickelsen (bass), Pat Kirch (drums), Kennedy Brock (guitar), and Jared Monaco (lead guitar).
THE MAINE's – 'Forever Halloween' is available on June 7, 2013 in Australia and New Zealand via Rude Records.