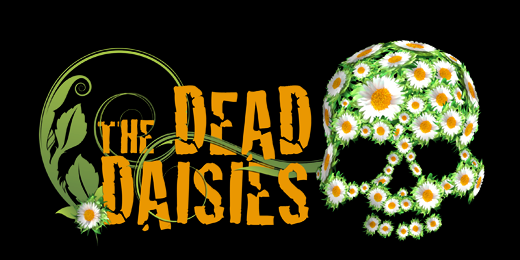 For rock fans here in Australia, there's a fair chance by now that you've either seen, or heard about The Dead Daisies.  Having support ZZ Top on their  recent Australia tour and currently doing the rounds with Aerosmith on their Aussie tour – the veritable rock "supergroup' have also recently released first single 'Lock N Load', a track featuring Slash, who also co-wrote the song with The Dead Daisies frontman Jon Stevens.
Channeling the great classic rock of the likes of Bad Company, Free, Deep Purple and The Faces, The Dead Daisies was born out the coming together of Stevens and guitarist David Lowy.  We recently chatted to David about the origins of The Dead Daisies.
Hey David, thanks for calling in today.  So it's all starting to happen now for The Dead Daisies, but before we get stuck into things, how and where did it all begin?
Well it all started as a project between Jon (Stevens) and myself.  I've known Jon for many years, but we've never really had an opportunity to work together and we sort of got reacquainted after I'd finished up a very, very busy period of work and I had some time to concentrate on doing some music.  We decided we would try and write together and see what would come out of it and the first day we got together we ended with half a dozen songs.  Over a period of 6 days we wrote about 30 tracks and we just clicked, it really worked out well.
Was it in your mind to specifically work with Jon (Stevens), was it to be Jon, or nobody at all for example?
Well I was looking for something to do, I had spent a lot of time previously working with Doc Neeson, and we'd done an album together and worked on some other projects as well.  I guess the timing just worked for the both us and we thought we would give it a go.  After a short time we realized it was going to work.  I had a lot of song ideas in my head, Jon also had a number of ideas and we just played each other our ideas and from that we created songs in a very short space of time.  We just work really well together and I think we compliment each other really well.
Taking that comment about complimenting each other just a little further, what do you think you each respectively bring to the song?
Well Jon's much stringer with the lyrics than me, I bring the guitar riffs and I guess I'm more guitar based and he's more lyric and melody based. He also plays acoustic guitar really well, he's got this interesting style of acoustic which seems to match the way I play electric guitar and I put some riffs and lead breaks over it.  It's a very complimentary style, I guess it's one of those lucky things.
You recently played your first show, which was on the back of a handful of rehearsals, that must have been an interesting experience, how did it all go in the end looking back on it now?
It certainly was a very interesting experience, but the musicians are all very seasoned professionals and for me I knew the songs really well and we did do a couple of covers.  It was a pleasure playing with Charley Drayton and Richard Fortus.  I'd played with Jim Hilburn quite a bit and also in keyboards Alan Mansfield who I'd played with quite a bit before.  It was a bit of a challenge, we didn't have much rehearsal, but it all worked out…
How did the audience seem to respond?
We got a really good response from the crowd.  I guess they're timeless sort of songs, you know we're not 20yo's, our influences are firmly rooted in the 70's, and 60's and 80's for that matter.  Playing to a ZZ Top audience for example, I think the songs really resonated and you could see a lot of people moving to the best so to speak.
Musically, is that pretty much where The Dead Daisies is aiming at?
I suppose its Free, Bad Company styled rock mixed in with some really solid Aussie rock.
On the horizon you also are supporting Aerosmith, which will yet again get you playing in front of hopefully some highly appreciative fans that are into 'classic rock'!
Yes I think that's going to definitely be the case and we will get more rehearsal for that one as well.  Jon and I are continuing to write, one of the tracks I didn't write with Jon though, it was the one he wrote with Slash about 15 odd years ago, Lock N Load.  Well it's been recorded now and Slash played the solo on it.  We are going to include that on our release.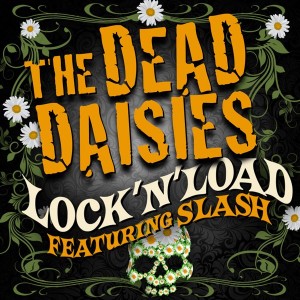 Looking on your website, there's a bunch of song clips and I see mention that you have already recorded the album, is that correct?
Yes we've recorded the album, not long after we wrote the songs. We did it at Wishbone Studios in North Hollywood and worked with a producer called John Fields who is a brilliant producer and musician.  We did it in about 12 days, which is all the time we really had to record.  It would have been good to have a few more days, but the product is outstanding and I'm sort of, of the view that if you're going to take more than two weeks, then you're going to need two months, then if you are going to need more than two months, then you need two years.  It's just a question of how much time you've got and say how well you know the tracks and how they resonate with you in the studio and I'm all for doing it in the shortest amount of time that's possible.
When you look at the current lineup of The Dead Daisies, you are all individually pretty busy, is The Dead Daisies the type of band that may have a fluid kind of lineup based around schedules and availability?
Jon and I are I guess the core, and maybe a few others may form a regular part of it, but as I mentioned earlier, unfortunately we aren't s bunch of 20yo's ready to take on the world, all of us have other things to do… Jon has a lot of friends he likes to play with and I also know a lot of people as well, so really The Dead Daisies is a concept of Jon and myself and at this stage this is the players who are playing with us, but over time that may change.
So what's on the horizon, can we expect you guys to head overseas in the near future?
I spend a lot of time in the USA with my business interests, so we definitely plan to play overseas.  The idea is to write great music, perform great music that we love and have fun along the way with people who's company we enjoy and for people who like our songs.  That's really the concept, I'm very lucky to do it that way and I'm going to make the most of that and enjoy myself as much as I can…
Website: http://www.thedeaddaisies.com
Check out The Dead Daisies music right here – http://soundcloud.com/thedeaddaisies/the-dead-daisies-locknload-ft-slash/