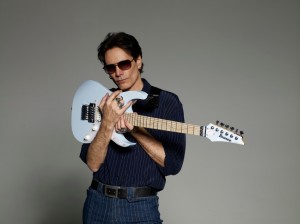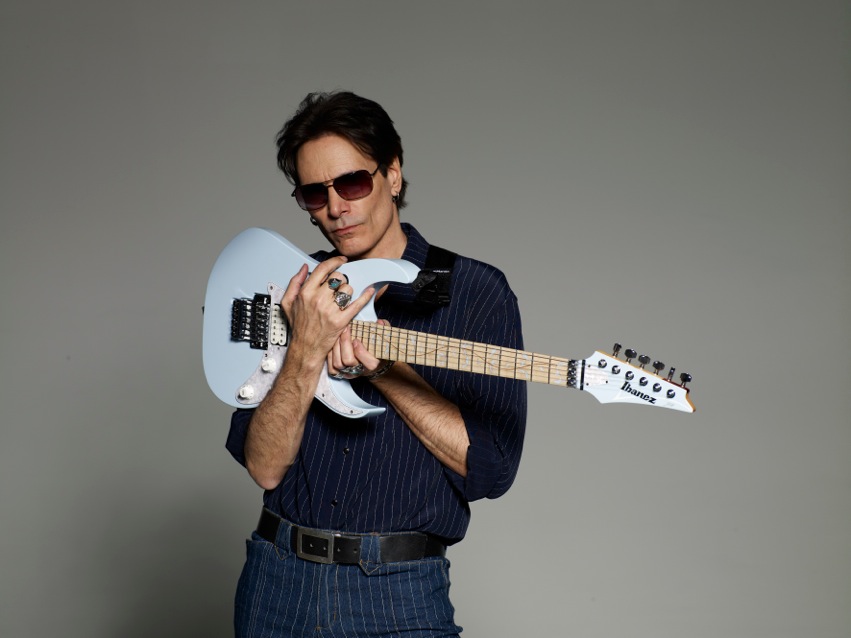 Live Nation is proud to announce the return of virtuoso guitarist and visionary composer STEVE VAI when he embarks on a national headline theatre tour this July.
A sculptor of musical sound, with infinite creativity and technical mastery, with a career spanning three decades, more than 15 million album sales and three Grammy Awards, Steve Vai embodies the seamless, symbiotic union between man and guitar, bending sounds as much as audiences' minds.
A regular on our shores as part of the incredible G3 line up, Vai will command the stage for well over two hours, joined by his band: Dave Weiner on guitar, Jeremy Colson on drums, Philip Bynoe on bass and Michael Arrom on keyboards.
Tickets for all shows go on sale at 9am Tuesday May 28.
My Live Nation members can be among the first to access tickets during the exclusive pre-sale beginning midday Wednesday May 22. Head to www.livenation.com.au to register.
Once a concert ticket has been purchased, Vai fans are eligible for a unique and special premium package – the EVO Experience – which includes a meet and greet pass, a Q&A session with Steve Vai, access to sound check, an exclusive EVO Experience laminate and other Vai merchandise items.
EVO Experience premium tickets will be available for purchase through Vai's website, www.Vai.com. A limited number of EVO Experience tickets are available for each show.
Beginning at age 12, Steve Vai started taking lessons from Joe Satriani and by 18 he had begun his professional music career transcribing for, and eventually playing, recording and touring with, the legendary Frank Zappa. In 1984 Vai branched out on his own before joining Alcatrazz, David Lee Roth's solo band and Whitesnake, quickly earning guitar superstar status and the #1 spot in guitar magazine polls. 1990 saw the release of Vai's groundbreaking album 'Passion and Warfare'. Drawing critical acclaim and commercial success, the album cemented Vai's standing as one of the top guitarists in the world. Vai's prolific creativity has built an extensive discography of more than 60 albums featuring solo works, several musical contributions to film soundtracks including the theme to Bill & Ted's Bogus Journey, as well as guesting on numerous albums by fellow artists. Most recently Vai delivered 'The Story of Light' (Sony Music Aust.), his 16th solo album.
In addition to his recordings, Vai has created several lines of signature guitars through Ibanez, including 1985 original JEM guitar and the first commercial seven-stringed electric guitar.
Don't miss guitar god Steve Vai, with his band, performing around Australia this July.
PERTH CONCERT HALL WEDNESDAY JULY 10
ADELAIDE HER MAJESTY'S THEATRE FRIDAY JULY 12
MELBOURNE PALAIS THEATRE SATURDAY JULY 13
CANBERRA CANBERRA THEATRE SUNDAY JULY 14
SYDNEY ENMORE THEATRE MONDAY JULY 15
BRISBANE QPAC CONCERT HALL TUESDAY JULY 16
TICKETS ON SALE 9AM TUESDAY MAY 28
My Live Nation Members' pre-sale: midday Wednesday May 22 until 9am Friday May 24
Ticket Agent pre-sale: midday Friday May 24 until 5pm Monday May 27
For complete tour and ticket information, visit: www.vai.com & www.livenation.com.au
If you haven't seen our video interview with Steve Vai, you can check it out below…