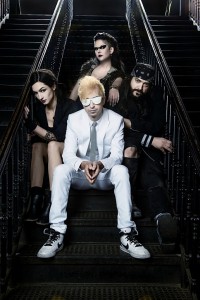 MINDLESS SELF INDULGENCE TO RELEASE NEW ALBUM:
'HOW I LEARNED TO STOP GIVING A SHIT AND LOVE MINDLESS SELF INDULGENCE' ON JUNE 21 via 3WISE RECORDS
For more than 15 years Mindless Self Indulgence has been making their infamous electric madness for anyone who wants something unique…
After successfully achieving the second highest kickstarter campaign ever, Mindless Self Indulgence release their newest, most offensive and highly original work yet – 'How I Learned to Stop Giving a Shit and Love Mindless Self Indulgence', released June 21 on 3Wise Records.  A record that is all at once politically incorrect, profoundly sexual and amazingly catchy.
If you thought getting older, getting married and having kids would slow the band down you are sadly misinformed.  As the epitome of anti-cool MSI somehow come off as sexy and hip while refusing to confirm to music industry standards. Since their creation in 1998 MSI has gone against the norm and done their own thing and despite what the world thinks they have made it work.
The band has had the ability to connect with their fans in a cult like manner for over a decade which goes to show how much of an impact their music has actually had over the last 15 years.
Yes it's true Mindless Self Indulgence is the dyslexic soundtrack to fucking puberty… enjoy!!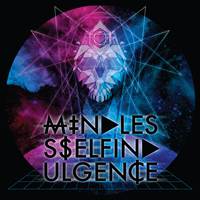 HOW I LEARNED TO STOP GIVING A SHIT AND LOVE MINDLESS SELF INDULGENCE
Track list
1.     Witness
2.     Fuck Machine
3.     It Gets Worse
4.     I Want to be Black
5.     Hey Tomorrow Fuck You and Your Friend Yesterday
6.     You're no Fun Anymore Mark Trezona
7.     Ala Mode
8.     Casio
9.     Anonymous
10.  Kill You All in a Hip Hop Rage
11.  Stalkers (Slit My Wrists)
12.  Jack You Up
13.  Ass Backwards