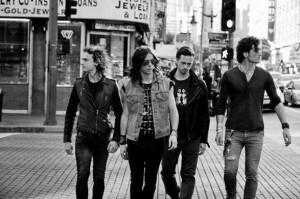 HEAVEN'S BASEMENT, announce the release of their long awaited debut album Filthy Empire, which will be released on May 24, 2013 via Shock Records.
Filthy Empire was recorded in LA by famed producer John Feldmann (Papa Roach, Black Veil Brides, Good Charlotte), the resulting slab of rock sees a healthy dose of contemporary freshness added to the bands sound. The album features 12 killer tracks including their BBC Radio 1 endorsed debut single 'Fire, Fire' and their forthcoming single 'Nothing Left To Lose'.
Filthy Empire delivers the high-wire swagger of Led Zeppelin and the outlaw chaos of Guns'n'Roses, without ever copying their moves!
Don't be like your heroes, be as good as them, seems to be HEAVEN'S BASEMENT's game.
"We wanted to take the ambition of all the great rock'n'roll that came before us, the essence, but make it sound completely modern and relevant," explains lead guitarist Sid Glover.
"I want people to say , 'Fuck man, I haven't heard an album that's made me feel this pumped up in ages, I haven't seen a band with this much energy and 'Go fuck yourself' attitude…'"
It's hard to imagine the album stirring any other kind of reaction, to be honest, and for HEAVEN'S BASEMENT, this is clearly only the beginning.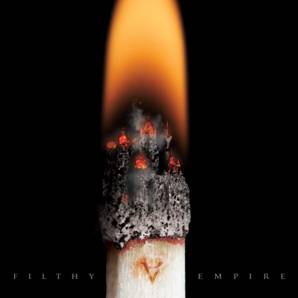 Filthy Empire track listing:
1. Welcome Home
2. Fire, Fire
3. Nothing Left to Lose
4. When The Lights Go Out In London
5. I Am Electric
6. The Long Goodbye
7. Heartbreaking Son of a Bitch
8. Be Somebody
9. Can't Let Go
10. The Price We Pay
11. Jump Back
12. Executioner's Day
HEAVEN'S BASEMENT
Filthy Empire
Out through Red Bull Records/Shock on May 24, 2013