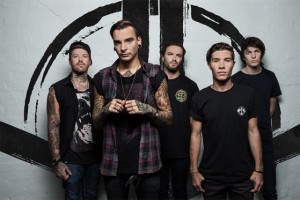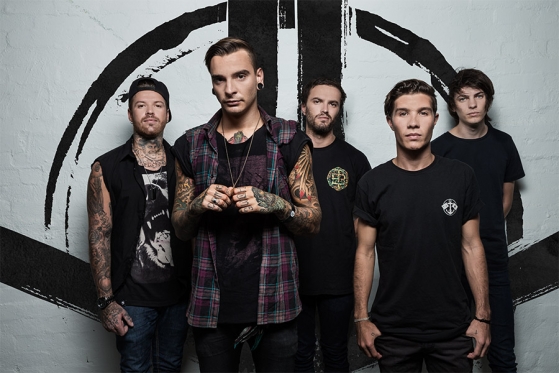 DREAM ON DREAMER ANNOUNCE NEW ALBUM "LOVELESS" UNVEIL PLANS FOR FIRST SINGLE "THE WORLD IN FRONT OF ME"
After the massive worldwide success of the debut album "Heartbound" in 2011, Dream On Dreamer will release their much anticipated sophomore record "Loveless" on Friday 28 June via UNFD.
The first taste of music will be unveiled exclusively on triple j's short.fast.loud program this Wednesday 8 May when the band reveal the lead single "The World In Front Of Me". "Loveless" was produced and mixed by guitarist Callan Orr, while vocalist Marcel Gadacz designed the artwork and imagery for the record. This DIY mentality is a rarity for such a young band within the Metalcore genre and illustrates the complete creative control that they have asserted on the new album.
"Loveless" will be Dream On Dreamer's first record as a five piece, after a lineup shuffle saw them move keyboardist Daniel Jungwirth to bass, as well as the addition of new clean vocalist, Zachary Britt, into the fold. Britt made his debut with DOD as one of the headliners at Push Over Festival in March, before completing a 30 date European tour, which included the band's first ever headline shows in Russia.
Relentless touring has become an uncompromising part of the Dream On Dreamer lifestyle. While lead vocalist Marcel Gadacz (Germany) and drummer Aaron Fiocca (USA) are not native to Australia, the entire band has spent most of the last two years playing shows around the world. They have toured multiple times across the USA, Asia and Europe, with stopovers in Australia to play the Soundwave Festival and headline dates in between. They've done massive tours ranging from 8-40 shows alongside the who's who of modern metal and hardcore – Avenged Sevenfold, The Devil Wears Prada, Attack Attack, Memphis May Fire, Sleeping With Sirens, We Came As Romans, Pierce The Veil and many more. On top of that, they've managed to release three EPs, an album and a DVD in a short space of time.
"Loveless" is the first time the band has been able to really focus on writing music with their intense touring schedule. The extra work and effort shows, and fans and critics alike will be rewarded with Dream On Dreamer delivering their strongest album to date; A definitive statement about what they've learnt from the last three years of ridiculously hard work.
Stay tuned for more exciting news leading up to the release and check out Short.Fast.Loud on Wednesday for the debut of the incredible lead single "The World In Front Of Me".
Loveless is out Friday 28 June through UNFD.
Catch Dream On Dreamer as they launch their album with a slew of friend bands for just $12 if you book in advance.
DREAM ON DREAMER – "LOVELESS" ALBUM LAUNCH
Saturday 29 June – The Corner Hotel, Melbourne 18+
Sunday 30 June – The Corner Hotel, Melbourne U18
Tickets on sale now from https://corner.ticketscout.com.au and http://www.oztix.com.au