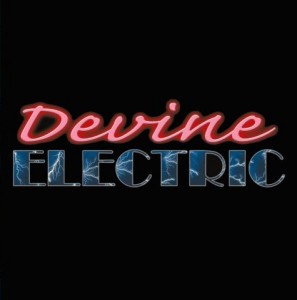 Doing the rounds of Sydney for quite some time now, Devine Electric have been a band that we've featured before on the site, and their no nonsense rock and roll has been a favourite by many in the scene with a live show that is loud and proud and a sound reminiscent of that late 70's early 80's rock which is a damn good thing in my book.
With a new three track EP and a more matured sound in my opinion, these songs show that the band is evolving and continuing to grow as song writers with more maturity in the songs and a vibe that makes you want to listen to them more than once. Opener 'Sweet Temptation' is smooth, melodic and throws me back to the music I still love to this day, with some great arrangements musically, I'm a huge fan of the underlying guitars throughout this one and look forward to checking this one out live.
'So Sexual' is just that… it's sleazy and a perfect show opener in my opinion and this song rocks out in a Motley Crue 'Ten Seconds To Love' kind of way, with gang vocals and guitar solos, you really can't go wrong. Vocally, singer Eli nails this one and if this was released in 1987 you wouldn't have ever heard the end of this song in Hollywood, in fact this is where it should be, this band would kick ass in L.A. and here's hoping one day they will.
Last track on the EP 'Don't Feel Like Home' sees shades of G'n'R, well , what G'n'R should be now but aren't anymore. This one hits a groove that has you slithering and is my favourite of the three tracks, especially when the solo kicks in, man, if more bands wrote songs like this, the world would once again be ruled by rock and with this, hopefully Devine Electric along with some other great Aussie rock bands that are out there will help get the country back on track musically, now, to help get it heard by more, and with forthcoming supports of Lita Ford and Gilby Clarke, this is a damn good start.
A great effort and I can't wait to see what's next for these guys… May the Rock be with You, Devine Electric…
Essential Information
From: Sydney, Australia
For fans of: Rock
Release date: out now
Website: http://www.devineelectricmusic.com
Track listing:
Sweet Temptation
So Sexual
Don't Feel Like Home