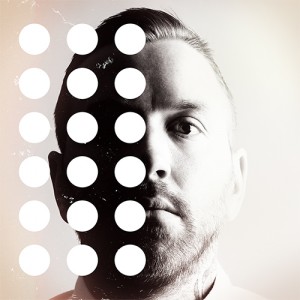 Dallas Green and his magical musical beast City and Colour finally releases his new album 'The Hurry and the Harm' this week and I know that in the music world the words 'highly anticipated' get thrown around a little, but with City and Colour there are so many that wait with baited breath, with good reason too as this act is all class. Dallas has had this project for almost ten years now and released four albums in this time, and with each release gives the listener something to grab hold of and make them feel a part of the songs, the lyrics and the melodies created.
This primarily acoustic driven effort has Dallas sounding better than ever and from the opener and title track and seriously, just give the guy the catch of the day as I'm hooked. Lyrically these songs tell stories, stories you want to follow, want to absorb and can do nothing but enjoy. Heart breaking songs like 'The Lonely Life' and 'Paradise' tug at your heart, then on the other side we have 'Commenters' which musically has the sweetest melody and has you bopping away and actually reminded me of an 'Accidentally Kelly Street' vibe (for the older kids playing at home).
'Thirst' puts the acoustic away for pounding drums and buzz guitars, and that vibe continues on through 'Two Coins' which is haunting at times and close to my favourite on the album so far both musically and lyrically. Time to slow it down again with some beautiful acoustic guitar work on 'Take Care' and really the album has just been solid from the start, I haven't found a lull yet and am truly enjoying what Dallas has created. With only a few tracks to go, I can't see my mind changing on the constant goodness that has been 'The Hurry and the Harm' and it didn't, as the closer 'Death's Song' is so lyrically beautiful that it's ridiculous. He couldn't have picked a better way to finish it off.
Overall, this was a beautiful release from a true talent. If you love the singer songwriter acoustic driven rock type vibe and haven't heard of City and Colour before, well now is the perfect time to start, with this piece of art. I loved it. It drew me in and kept me there from the second it started until the last notes and that's a rare thing to happen these days. Thank God for musicians like Dallas Green.
Essential Information
From: St. Catharines
For fans of: Acoustic / Folk / Rock
Release date: 31 May 2013
Record label: Dine Alone Records
Producer: Alex Newport
Website: www.cityandcolour.ca
Track Listing
The Hurry and The Harm
Harder Than Stone
Of Space and Time
The Lonely Life
Paradise
Commentators
Thirst
Two Coins
Take Care
Ladies and Gentlemen
The Golden State
Death's Song