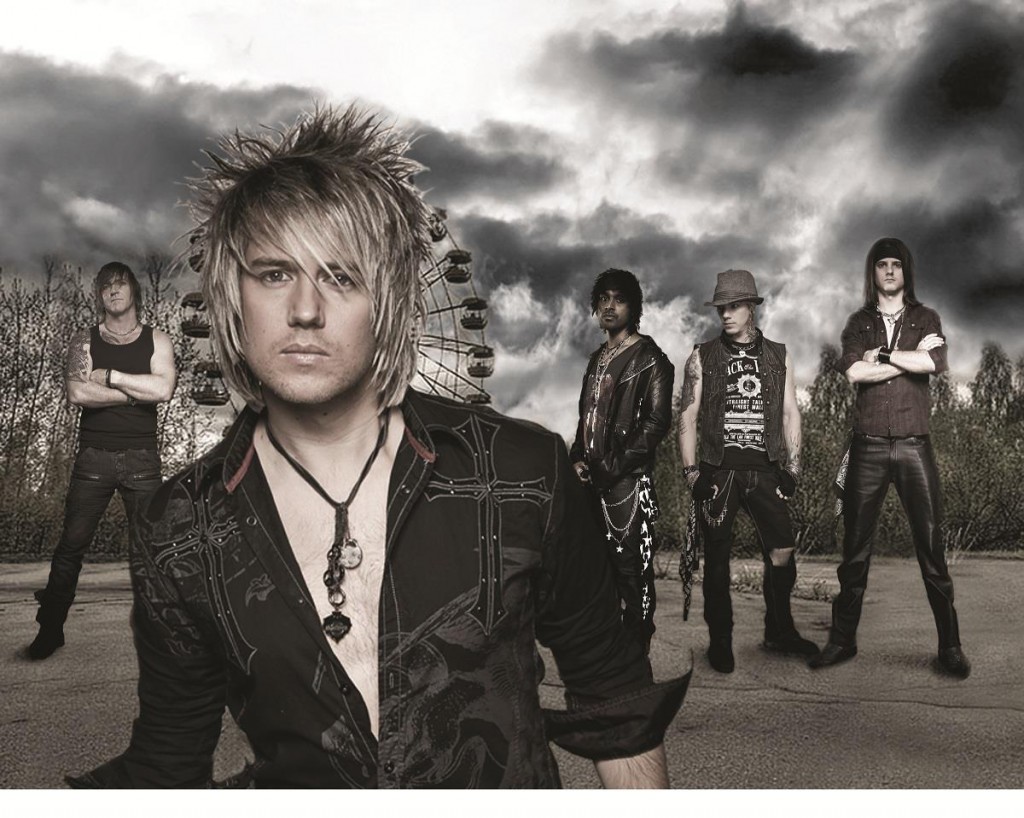 I first introduced you to these kick ass melodic rockers back in September last year 2012 and warned you then that their debut album 364 was on the way, well that time is now, 364 has now been unveiled to the world and it's sure been tickling my fancy since my ears got a hold of it a few weeks back.  When Mutt Lange is unashamedly your biggest influence, then it's any wonder these guys could possibly be one of the best things YOU'VE never heard…well particularly if you also worship that Mutt.
I checked in with the bands front man Crash to delve into the making of 364 and get the background on some of the albums most killer tracks!
Hey guys, thanks for taking the time to do this interview with www.maytherockbewithyou.com.  So your new album '364' is days away from being released – here's your chance to tell those who are not yet familiar with the music what they can expect of the album?
We want YOU to find out for yourself… BUT… if you LOVE catchy sing along choruses, stadium rock and songs that make you feel good… Then 364 is for you!!! Plus check out the artwork for the album and see what hidden images/words you can find?
It seems like ages ago since you first released the single and video for 'Too Late', so what was the main reason for the album seemingly taking so long to eventually be released?
We released Too Late to just generate a bit of awareness about Summers but we did not expect it to move so quickly and if we are honest we were not ready.  We had offers coming in and we were scared of making the wrong decision.  So after LOTS of talking we decided to do it ourselves.
You just had your album launch a few nights ago.  It must have felt great to play a bunch of the new songs, how did the crowd respond?
It was awesome, we were so overwhelmed, from the moment we walked on the stage to our last song the crowd did not stop going crazy for us.  We were signing autographs for hours after, that the venue had to boot us out as they wanted to close.  We did not let the fans down tho and took the signing to the car park. LOL.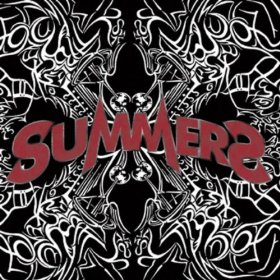 So tell us about the background to the album title '364' what does that represent?
"364" is the amount of time it took us to complete the album start to finish. We flew to Cyprus on the 22nd of September and got the last mixed track back on the 21st a year later.
I've picked 3 of my favourite songs from the album, here's your chance to share your thoughts/comments on each of them:
Superhero – It was the first song Ricky and I (Crash) wrote for the album.  It all started with the line "is a piece of me".
Shot In The Dark – This was the first song we recorded for the album and we stitched Jase up a treat, when he was playing the solo we told him we had seen a documentary on Slash and that Slash stands on sofas then jumps around on them to get the feel for playing solos. Lets just say Jase believed us and we have some great pictures. (he blames jet lag for believing us).
Steal Away – This song we wrote while we laying it down. It was one of those songs that just fell into place. We added the intro after which we love.
In both a musical and lyrical sense, who and what are some of the greatest influences on the music of Summers?
I think Summers biggest influence is producer Mutt Lange (AC/DC, Def Leppard, Bryan Adams, to name a few…) we love what he does and how he creates 'moments' in songs which not a lot of producers do these days (in our eyes).  We write most of our songs about things that affect our lives or friends etc.
I couldn't help but notice a track titled "Rock Machine" which is a song for Phil Lynott from Thin Lizzy.  Aside from of course being one of the greatest rock frontmen ever, what is it about Phil Lynott for you personally that inspired you to record a song in his honour?
Our producer is a huge fan and regularly made reference to Lizzy and their trade.  Twin guitar sounds epic, but we never intentionally meant to write/record the track.  It just happened and we couldn't leave it off the album.
In terms of your song writing, what do you consider to be the most important ingredients that need to feature in a Summers song?
Our general motto is KISS – Keep It Simple Stupid.  The main ingredients have to be a catchy melody with a sing-a-long chorus.
When you think back to the recording sessions for the album, what 3 things/memories most immediately come to mind?
We were lucky enough to go to Cyprus to record the album and we spent 3 months out there.  There are certainly great memories and stories (some of which are best kept between Summers) but here are our top three:
1) We all fell in love with Rachel McAdams as we only had 2 DVD's to watch and one of them was Wedding Crashers.  The band would sit down and watch it almost every night and fight over who she would choose if given the chance.  All of us were devastated when we found out she was married, however, never say never.
2) We all starved and could only afford to eat once a day. We'd usually eat in the evening after recording and it didn't matter what food it was because it always tasted amazing.
3) And finally, just being able to record, party and starve with your mates in a lovely part of the world doing something we're all so passionate about.
Coming up on the horizon you also have an appearance at Hard Rock Hell AOR festival, which has a killer lineup…  Surely there's more than a couple of bands who have been an influence on Summers over the years?
There are LOADS…We all have different influences and like different music from Motorhead to Reo Speedwagon, But when we come to record we use our biggest influence "Mutt lange" we love how he writes and produces songs, so we look to his formula.
Essential Information
From: South Coast England
Sounds like: Arena rock Mutt Lange style!
Band members: Crash Summers – Lead vocals , Ricky Summers – Bass & Vocals, Jason Sepala – Guitars & Vocals, Joedy Rose – Guitars & Vocals, Andy Pope – Drums & Vocals
Website: www.officialsummers.com
Latest release: 364 (2013 out now!)