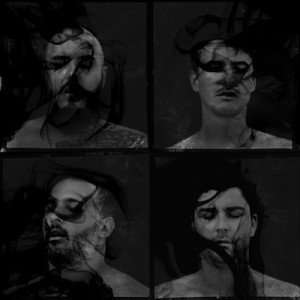 "Lo! have come to remind you of glorious times, times when Mastodon were using samples of Jurassic Park to kick off their records" – Metal Hammer (UK)
Sydney's imposing metal barons Lo! have been conquering stages and foreign lands since the release of their rapturously devoured debut album 'Look and Behold!' in 2011.The following year was spent furiously prepping a new volume of tunes to drop on unsuspecting heavy music aficionados worldwide. Lo! are pleased to announce that Monstrorum Historia will be released on April 12 via Pelagic Records.
The title is pinched from 17th Century Italian naturalist Ulisse Aldrovandi's book 'A History of Monsters'. The text depicted human and animal monstrosities, so it's no surprise that 'Monstrorom Historia' touches on the weird, dark and ugly elements that make Lo!'s sound so captivating. Sonically name-checking genre-stalwarts like Old Man Gloom, Converge, Cursed and the like, the album masterfully weaves metal and hardcore into a unique, heavy tapestry. Segueing from relentless, breakneck bangers to doomy atmospheric passages Lo! have again achieved a gloriously diverse album that draws listeners into their gloomy stratosphere and into oblivion.
The gnarly visual and aural tone of 'Monstrorum Historia' is captured in their album teaser here
After sharing stages with Doomriders, Eyehategod, Russian Circles and Burning Love last year, Lo! have enamored a slew of acts on their 'most admired' list .They will devour stages of the Northern Hemisphere in 2013, tackling a long European run with genre icons Cult of Luna and The Ocean and playing at Roadburn Festival (Netherlands) and Impetus Festival (France), before returning to Australia to launch the album on home soil.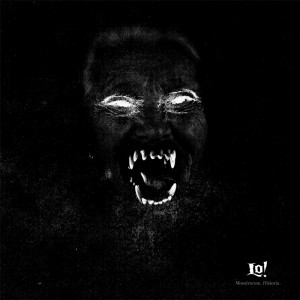 Monstrorum Historia captures a brilliant Australian act in the prime of their career. Batten down the hatches…
LO! – 'MONSTRORUM HISTORIA' – Out April 22