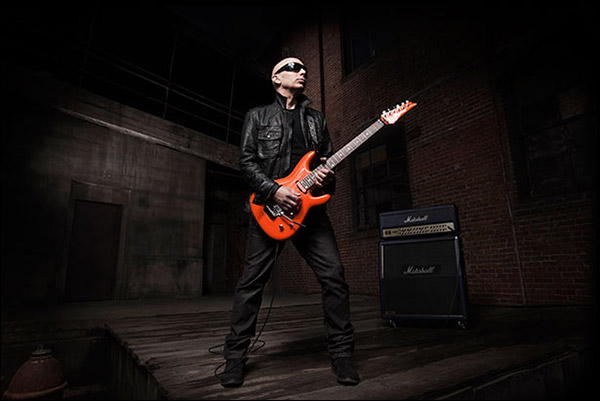 "It's funny, when I sit down and play guitar I remember the feeling when I was fourteen, struggling on the instrument, and to some degree I still struggle, but I'm just at a different level, but I've had plenty of opportunity to quit *laughs* you know what I mean? You ask yourself, well why didn't you quit? Then I realized that I've just had that sort of momentum, so it's just a celebration of that realization."
If you're a guitarist and don't know who Joe Satriani is, well then I suggest you stop playing immediately. I kid… but a player like Joe Satriani really is an inspiration to many players and musicians around the world, his style and technique are unmistakable, so it's always exciting when a new album of material from him gets created. Here we have his newest album coming May 7th, titled 'Unstoppable Momentum' and trust me, it's out of this world!
We once again caught up with the guitar genius that is Joe Satriani to discuss his forthcoming album 'Unstoppable Momentum' and how it was all put together, as well as his touring plans for the next year or so and what it's like playing with competition winners at his guitar clincs…
Welcome back to Australia Joe, it's always nice to have you here…
Well thank you, every time we come here it reminds me of what a great place this is, people are friendly and the vibe is always very inspiring musically, I always feel inspired whether I'm doing shows or this time doing clinics, the first time I've done a real clinic tour. I just always get a great feeling here, so hopefully there will be some Australian inspired songs in my future.
What's the idea behind calling the album 'Unstoppable Momentum'?
Well it's sort of a title that reflects basically how I'm feeling about this sort of drive I've had since I've been a little kid. Just to create new music and put myself into new musical situations and luckily it's been increasing as I move on in my career, I still feel increasingly inspired and energetic in creating new music, and one day I was sitting down playing some chords and I thought 'wow, this sounds like the soundtrack to that very unusual realization that I'm having.' It's funny, when I sit down and play guitar I remember the feeling when I was fourteen, struggling on the instrument, and to some degree I still struggle, but I'm just at a different level, but I've had plenty of opportunity to quit *laughs* you know what I mean? You ask yourself, well why didn't you quit? Then I realized that I've just had that sort of momentum, so it's just a celebration of that realization.
This is your fourteenth studio album, how do you find ways to keep them fresh and different every time?
Well I take a cue from the art world, which is you react to what's happening in your life, you write about your personal experiences, you write about what you observe and when you adopt that as the way that you operate then there's no end for inspiration, because life is wonderful and horrible and confusing and it's just always coming at you full force, so there's plenty of material to write about, whether you're observing or going through it yourself.
Is it hard to in essence create something new when you may have thought you've already done it before?
I think western music doesn't use a whole lot of notes *laughs* just twelve notes we use, and the general public has sort of a bit of a guide rule, they don't like you to go too far outside the norm.  So inevitably musicians will recognize that hey, I've done a song like this before or this borrows a little bit from Beethoven and a little bit from Metallica and I've mixed it up with a little bit of Rolling Stones *laughs*and so I think we all do that, we all echo each other's musical directions a little bit and certainly if you're in a musical situation where you have to provide a certain kind of music, then you actual have to borrow.  If you're making a blues album, you have to kind of sound like other blues people otherwise your audience won't know that you're playing the blues. If you're doing a dance record, almost certainly going to be playing in tempos that everybody else has covered as people like to dance at a certain tempo, that's just part of the reality of being a musician, but within those parameters there's a world of creativity that's available to you and there's plenty of fertile ground to be original.
'Three Sheets To The Wind' is one I wanted to ask you about as it, besides the great title, it feels like musically about 30 different genres in one song, does a song like that just flow when writing or is it a structure where you put it together like a jigsaw?
Yeah well it's more like the later, I was perplexed and very excited about that melody when I wrote it the first time, I was playing a vintage guitar through a vintage amp and I realized that the melody was too strong to be relegated to just some vintage instrument kind of theme. I thought wow, I've got something very unique here and now I've got to figure out what I've done. I started making demos where I would play the song only on organ or only on piano and then I tried six guitars then eight guitars then one guitar, then I tried some strings and then eventually I got around to the horn and honkytonk piano and then I thought OK, well what if you could put them all together? *laughs* So it was like holding on to the tail of a tiger I'm telling you, it took a lot of intense work not to get discouraged by all my wrong turns, but to eventually bring it to the studio and tell the guys 'ok, get ready for this one' *laughs* I'm going to ask you to play this kind of swing here and that kind of swing there, then I want you to rock out, then I want you to stop, but the guys in the band all thought the song was a lot of fun and they were encouraged by the quirkiness of its arrangement. I kept thinking if it was the late sixties and 'Sgt Pepper's' had been released, all of us would be thinking like this, we wouldn't be having those boundaries that we may feel placed upon us here in 2013, so I was trying to embrace that period of the late sixties where rock music really did borrow from any musical genre it wanted to, to get the point across.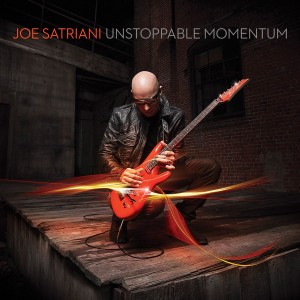 Which has always had me wondering, how do you name these songs?
Well some of them, like 'Three Sheets To The Wind' I benefited from having this little movie in my head about a young man dressed up really well, stepping out of his urban apartment in a great part of town, you know, hat and tails, champagne glass in hand and walking into a night of misadventure. Somehow emerging unscathed at the crack of dawn back at his doorstep, still with a drink in his hand, and so that was my inspiration to break down any kind of barrier I had put down in front of me in terms of what I could achieve with the arrangement. That's on the light hearted side, sometimes I'm writing songs that are specifically about concepts that are purely based on a visceral feeling, about having fun, or feeling awkward, or songs that are heavy subjects, metaphysical subjects, songs that you write about love or longing or trying to remember a lost one.  So I just try to keep it simple to tell you the truth, I just try to write from strength which is where you try to write truthful stories from your experience and then that sort of guarantees that it's going to have the right kind of weight to it.
In listening to the new album, I honestly just shake my head at some of what you can do, I mean, do you amaze yourself sometimes with some of the things you create?
*laughs* ah no, it would be easier if it did I suppose, but usually I'm the one who is anxiety ridden about how I'd really like another year or two to work on it, I'm in the studio and I'm asking the guys, that one note's driving me crazy, can you please let me play it again? They're saying, no that's it, go away *laughs* but I depend on my comrades there in the studio to let me know when I've done it and when I haven't because it's really hard to tell yourself, you really can't, you really need to depend on your co-producer, your engineer, your best friend to let you know if you're doing something worthwhile.
Did you purposefully or consciously do anything different this time around compared to previous albums?
Well I think the biggest thing I did was to invite some people to play that I hadn't played with before, so Vinnie Colaiuta and Chris Chaney on bass, two guys I've had limited playing experience with, I think I gig just one show with Vinnie once several years ago, but I sort of rolled the dice that those two guys, with the addition of Mike Keneally would create a very interesting rhythm section that would do things that I hadn't thought of and they came through with flying colours. Every day we would try and new song, they would just listen to it for about a half an hour, they would go and tweak their gear and then we'd start recording versions of it and every time we played a version they'd give me something different, and after about five, six or seven takes we were all so happy with what they were bringing to the sessions. That I think was the ultimate risk that these guys would be the right guys for the material, but you never know until you get into the studio.
I believe they're not touring with you though…
Mike Keneally is, I was able to get him away from Dethklok just enough to play, it's odd because Mike plays guitar with Dethklok and he plays keyboards with me, he's so talented, we always kid him that we're going to have to kill him because he's so good, he makes the rest of us look terrible you know?  So Mikes in the band, and I knew I wasn't going to be able to get Chris or Vinnie, because Vinnie is playing with Sting and Chris plays with Jane's Addiction, so I just had them for ten days basically, but we've got Marco Minnemann on drums and he's absolutely a monster, I can't wait to play with him on tour. Then the incredible Bryan Beller on bass guitar, another monster bass player who can just inhabit any style, and they've all played with Mike Keneally quite a bit, they've all been in Mike Keneally's band, so I feel like I've already got a built in chemistry that I'm going to be able to harness for the tours.
Hold on, did you say you did the album in ten days?
I think we did it in about seven or eight days with the band and then of course I stuck around for another three weeks and messed around with it *laughs* because there's generally one drum performance and one bass performance, Mike Keneally stayed another two days but in this case for the guitar, there's so many guitars on these songs that it does take a little longer to get through all my responsibilities.
You're here for some master class shows right now, but can we expect to see you back in Australia soon to showcase these new tracks for us?
Absolutely, it'll have to be next year, this year so far I'll be in Europe for two months starting in mid-May and then we're doing all of North America for two months starting in late August, so if we did get back here it wouldn't be until November / December, there's always that chance that we might turn around and come back that quickly but we have to wait and see what our invitations are from the rest of Asia and the Southern Hemisphere.
In Melbourne you jammed with a guy named Peter, he wanted to know what it was like for you to be up there playing with him?
*laughs* You know the experience of playing with those contest winners is really fascinating, because number one I can't believe how brave they are that they would walk on stage cold, pick up a guitar they've never played before, plug into an amp, stand in front of an audience, but not just any audience, every single one of them guitar players, do you know how cruel guitar players are to each other? *laughs* These guys like Peter would come up and just play and that alone they deserve some kind of medal for that, but they came with such good cheer and to me that is an Australian quality you just don't find it anywhere else in the world, but there's a positive attitude at trying your best at the drop of a hat and making a good time of it that I equate with the Australian personality that I love, so each clinic that we've done we've had players just like Peter come up and they just throw themselves at it and I wonder at that. They're playing ability varies, some of them are young kids that have just been playing a year, others are guys that have been playing for twenty years, but they all get leveled by once they step stage and pick up a strange guitar. So it's that strength of character that always impresses me.
I asked you last year and I'll ask again, when are Chickenfoot coming to tour Australia? Ha ha
Yes, it's sort of like a personal quest that I will bring Chickenfoot to Australia, I can't imagine a more perfect match for that band and this audience here, but it's not an easy task because Sammy Hagar is a busy man, so is Chad Smith so Mike Anthony and I who generally are the ones who try and scheme to get these guys out on tour more are always at work to try and get these guys to be a little more productive with the Chickenfoot touring schedule. I know it will have to wait until 2014.
I saw that you're heading out on tour with Steve Morse as support on tour, now he was on your last G3 tour, are there plans to resurge that anytime soon or is that on hold for a little while?
Yeah I think we did three of them last year which is more than we've ever done in one year, period. So I don't think we're going to do a G3 for at least another year, so I'm not sure about that, right now I'm focused on the release of the solo album and trying to bring the new music to as many spots around the word as possible. Just overall looking at the release schedule, the touring schedule, you get caught up in a tornado of activity and excitement and I don't know, I'm just really looking forward to the whole thing.
Essential Information
From: San Francisco, CA, USA
Band members:  Joe Satriani
Website: http://www.satriani.com
Forthcoming release: Unstoppable Momentum (May 7, 2013 – Sony Music Australia)