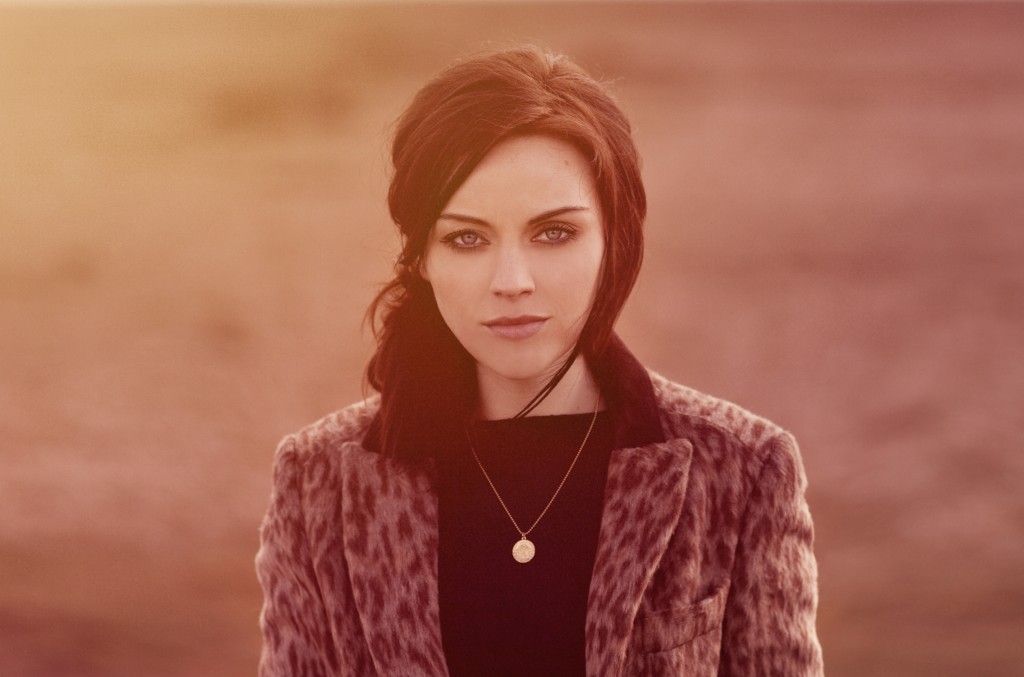 "I mean I don't think I kind of fit into one particular genre, I think I encompass many different sounds, ultimately it's probably pop songs, but a lot of people say that I'm quite folky, in that I write all the songs myself, there's always stories behind every song and I have so many different sounds going on that there's something for everyone, well hopefully there is."
From press release: When Amy Macdonald exploded into the musical stratosphere in 2007, the Scottish singer-songwriter was a breath of fresh air, standing out from the crowd as a self-taught prodigy whose raw lyrics have struck a chord with audiences everywhere. Her debut album 'This Is The Life' charted at #1 in 5 countries, with the single of the same name reaching #1 in 10 countries. Her second offering 'A Curious Thing' hit the Top 10 in 10 countries across Europe and Amy has been awarded 25 platinum and gold discs in 17 countries. 'Life In A Beautiful Light', the 25 year-old's acclaimed third album (out now through Universal Music) is a soaring declaration of her growth as an artist, with the new collection of stirring tracks hitting #2 in the UK.
We chatted to the delightful Amy Macdonald on her first visit to Australia about her music, her success from day one and her love of fast cars…
Welcome to Australia! It is your first time here, and what better way than by supporting Bryan Adams, so welcome…
I know, it's worked out so well, I've always wanted to come over to Australia just to see it, so being able to come over and come over doing music things at the same time is perfect, and supporting Bryan Adams is a dream as well, it couldn't have worked out better.
Have you had the oportunity to play with him before?
I've never met him or played with him before, so I'm looking forward to saying hello and then very much looking forward to seeing his set, I think he's an amazing artist and I'm sure he'll put on a great show.
Australia isn't a place you've had much success in as such, how excited are you to be able to bring your music to us?
I'm really excited because I've never been here before and I've never been here with my music either, so it's always great to go somewhere fresh and have the opportunity to perform in front of new people and see what the crowd is like. Myself and my band we're all just buzzing and we're really looking forward to doing some shows.
So, how would you describe your sound for someone that may not have heard of you before?
I mean I don't think I kind of fit into one particular genre, I think I encompass many different sounds, ultimately it's probably pop songs, but a lot of people say that I'm quite folky, in that I write all the songs myself, there's always stories behind every song and I have so many different sounds going on that there's something for everyone, well hopefully there is. *laughs*
You mention that you write all your songs, but who or what inspires you musically?
Absolutely anything can inspire me, things that go on around me, things that happen in the news or things that have happened to me, I'm a very emotional person so I do get moved quite easily, but the great thing is when I feel like that it usually makes me feel inspired as well. It can literally come from anywhere, but mainly everyday life and the world around me.
In 2007 when you released your first album, what do you think it was that made you stand out above everyone else and allow you to achieve the success you did, especially in Europe at that time?
Yeah I mean it went so well, I was so overwhelmed by how everything went and I really don't understand why or understand the reasons, but I love that people have said to me that it's because they can relate to me, I'm not some big mega superstar like Lady Gaga or something like that, that feels so far removed from everyone. People say that I'm the girl next door and when they listen to my music they can relate to the things I'm singing about and they can feel their own feelings and it feels much more accessible to them and much more natural.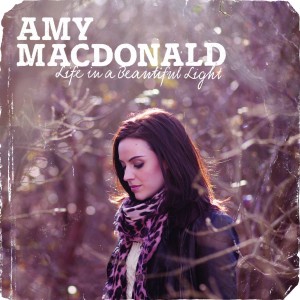 You released your third and most recent album 'Life In a Beautiful Light' this time last year, now with two albums released previously, did you set out to do anything differently when putting it together?
Not necessarily, for me I've always been writing and making music a sa very natural thing, I never strive to do anything in a particular way, I just kind of go with the flow and see what happens and that's the way that I've always been, especially when it comes to writing, I don't ever try and write in a particular style, I just kind of let it flow and see what happens. I've pretty much done the same thing this time around and it just feels like the normal thing to do.
The title of the album and the track itself, 'Life In a Beautiful Light' is a great, catchy track, how did that one come about and get to be worthy enough on naming rights?
It came about when I was out running one day back home in Glasgow, and it was a beautiful day and that doesn't happen back home very often either *laughs* you guys are more used to that than us, so I was just thinking about how lovely it was and that phrase, life in a beautiful light popped into my head. Then when it came to naming the album, I just think that overall the album is quite positive, it's quite uplifting and I just thought that phrase was the perfect way to describe all of the other songs on there, and it was a perfect little feel good phrase and it worked really good for the album title.
You did just mention that the album is quite positive and there is a big sense of optimism in your music, is this something that you specifically try to get across to people?
It's not something I do specifically, but I am quite an optimistic person, it just comes across like that I always like to be quite positive and I think subconsciously it comes across in my music, but I think people like that, people like to turn on the radio and hear that song that will make them smile rather than always hearing the ballads that make you want to cry all the time. *laughs*
When releasing a debut at 18, how have you seen yourself grow personally as an artist in the years since then?
It's hard sometimes because you can't really take a step back and look inside as I've been there from the very beginning, but at first it was very difficult as I was venturing into the unknown, but thankfully I've always been quite an old head on young shoulders is what people have always called me *laughs* so I always took an interest in what was going on behind the scenes. I think that overall I've matured and I've experienced a lot for somebody that's 25, probably more than people double my age with all the travelling and the things I get to do, but I just feel very honoured that I get to do this, and I do love what I do, it makes me really happy, so I'm always eternally grateful for all the support I've had.
Well at least your head doesn't look old, that's the main thing…
*laughs* give it a few years…
Are you constantly writing new material while out on the road?
I don't, no, I'm very much a home body, I need to be at home with my own surroundings to feel inspired. I always come up with little ideas here and there and I jot things down or type them on my phone to remember, but I never fully sit down and go into writing until I'm at home.
Now aside from being a 'folk rocker', you're somewhat of a petrol head which is so awesome and you'd never pick it, are you hoping to get out there and hit the road while you're here in Australia?
I don't think there will be the opportunity to hit the road while I'm here, but it's just always been something I've been passionate about, I love cars, I love Top Gear, I love driving fast and things like that *laughs*, it's just something that's always excited me.
As I mentioned it's your first time here, so is there anywhere else you haven't been that you'd love to tour?
Places like Japan and Asia and things like that, I've never really been anywhere there. Japan people always tells me is an amazing place and I've never had that opportunity. I'd love to go there just to visit, but I'd love to go there with my music.
You did mention you write at home, but I'm assuming you've been out on tour and haven't started on a new album yet, would that be correct?
I haven't, no, I've been constantly touring, I've just finished a UK and European tour a couple of weeks ago, then I've got a lot of festivals and shows planned all through the summer that take me up to September sometime, so I've been very busy and not started anything yet.
So when do you maybe think we'll get a taste of something new? After some time off?
I probably will take some time and because I write everything myself and it is one of those time consuming processes, unfortunately I can never really set a date, I do know that it takes a bit of time to get into the swing of it.
Well we are looking forward to the shows and best of luck, thank you for your time.
No problem, thank you.
Essential Information
From: Bishopbriggs, Glasgow, Scotland
Sounds like:   Rock, pop, folk, acoustic, indie
Website: http://www.amymacdonald.co.uk
Catch Amy Macdonald on tour with Bryan Adams in Australia on the following dates:
Friday 19 April
Sydney Entertainment Centre
Ticketmaster 136 100 or www.ticketmaster.com.au
Saturday 20 April
Rod Laver Arena, Melbourne
Ticketek 132 849 or www.ticketek.com.au
Wednesday 24 April
Adelaide Entertainment Centre
Ticketek 132 849 or www.ticketek.com.au
Friday 26 April
Newcastle Entertainment Centre
Ticketek 132 849 or www.ticketek.com.au
Saturday 27 April
Brisbane Entertainment Centre
Ticketek 132 849 or www.ticketek.com.au