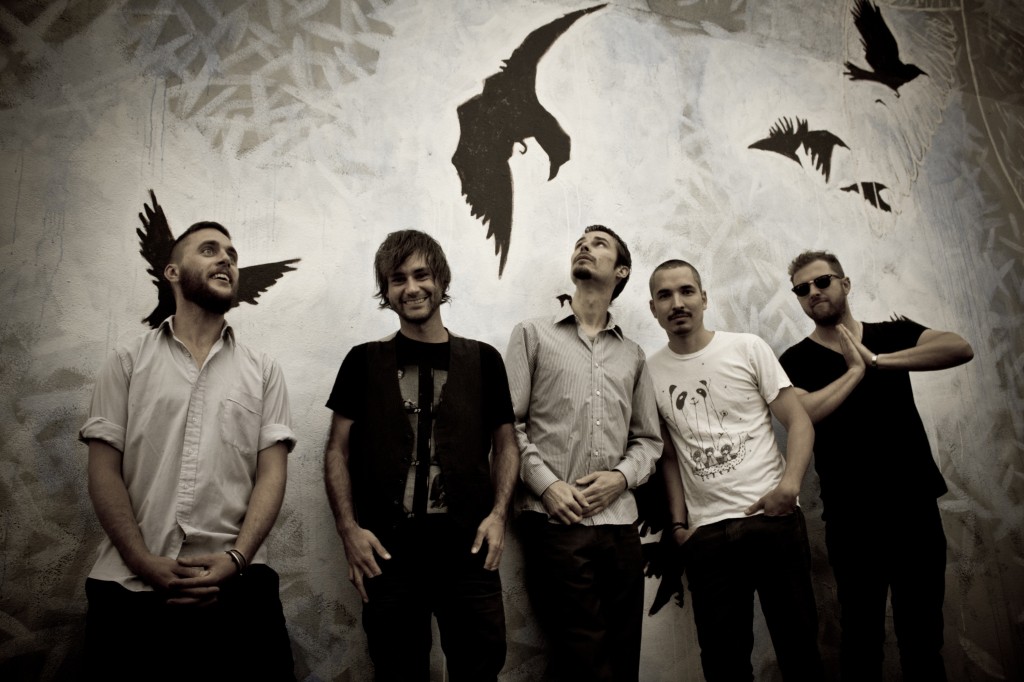 Emerging from Sing Sing Studios, with ARIA-nominated producer Forrester Savell at the helm to record their new album, INSIDE/OUT, Sleep Parade are back with their new track Dancing With The Enemy.
 After the success of their 2008 debut, Things Can Always Change, their extensive tours throughout Australia in support of the likes of Karnivool, Cog, Dead Letter Circus, The Butterfly Effect and Porcupine Tree, combined with their own hefty regimen of headlining performances off of the back of songs like Triple J and Channel V favourites Carry On and Passenger, you'd be forgiven for thinking that Melbourne rockers Sleep Parade might be too comfortable to keep breaking the music scene open. However, you'd be wrong.
Dancing With The Enemy is a mere taste of the tour de force that is INSIDE/OUT. Revamped and revitalised, Sleep Parade have matured into a sophisticated, melody and harmony heavy rock band, whose multi-layered songs have been painstakingly crafted. With front man Davies' powerfully versatile voice being wielded with even more dynamic prowess and range, the vocals compelling melodies are augmented by rich harmonies and a kind of cracked vulnerability not before displayed by the band. It's a trip.
Click here to stream "DANCING WITH THE ENEMY"
UPCOMING TOUR DATES
Friday March 15th – The Brewery, Byron Bay
 Saturday March 16th – The Zoo, Brisbane
Thursday March 21st – The Great Northern Hotel, Newcastle
Friday March 22nd – The Wall @ The Bald Faced Stag, Sydney
Friday March 29th – Northcote Social Club, Melbourne
Friday April 5th – The Bended Elbow, Geelong
Friday April 12th – The South Aussie Hotel, Mount Gambier
Saturday April 13th – The Enigma Bar, Adelaide
TICKETS AVAILABLE FROM
http://www.facebook.com/sleepparade