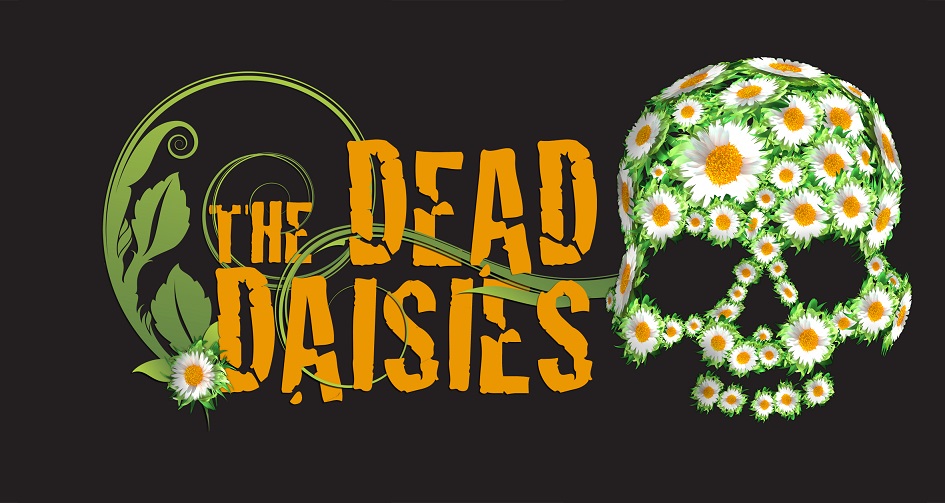 The Dead Daisies take you to a time when you didn't have a care in the world – remember the 70's and the abundantly musical 80's, there wasn't a week that went by when you didn't go and see a live band.  Bad Company, Free, Deep Purple and The Faces molded our musical foundation with big choruses, powerful melodies and solid hooks.
A reintroduction between Jon Stevens & David Lowy saw the two get together to see if there was any chemistry. With a couple of guitars and six hours later The Dead Daisies were born. Now that's chemistry! Stevens recalls, "We ended up with 34 song ideas and after about half a dozen get-togethers, narrowed it down to 11 great songs, and went into the studios to record some demos."
March 2013 and an invitation by promoter Andrew McManus will see The Dead Daisies on stage with ZZ Top and as special guests on the upcoming Aerosmith Australian and New Zealand dates in April.
"I'm a happy daisy, and I'm digging the music. It's classic sounding stuff … reminds me of the rock I was playing at age 16.  It's an honor to be part of such an inspiring group of international musicians, led by the ever-powerful voice of Jon Stevens." – Jim Hilbun
This impressive lineup includes Jon Stevens as lead singer and front man (Noiseworks, INXS); Richard Fortus on rhythm and lead guitar (Guns N Roses); Charley Drayton on the drums (The Divinyls, Cold Chisel); Jim Hilbun on bass and sax (The Angels, The Divinyls); David Lowy on rhythm guitar (Red Phoenix, Mink, The Angels), and Alan Mansfield on keys (Robert Palmer, Dragon).
Watch out for the upcoming single, 'LockNLoad' and catch The Dead Daisies at the following dates:
Dates with Aerosmith:

Wednesday 24 April

Sunday 28 April

Wednesday 1 May

Sunday 4 May

Forsyth Barr Stadium – Dunedin, New Zealand

ANZ Stadium, Sydney

Brisbane Entertainment Centre

Rod Laver Arena – Melbourne
Listen to The Dead Daisies HERE:
Watch The Dead Daisies in Rehearsals HERE:  
Jon Stevens:
Jon Stevens' remarkable career as a singer, songwriter and performer has spanned over 20 years and reaped many achievements, including ARIA chart-topping success as the front man of legendary Australian bands Noiseworks and INXS.
In his time as the Noiseworks front man, the band successfully produced three Top 10 singles and four Australian Top 10 albums.
In 1992 Stevens' career took him to a different kind of stage – starring as Judas in the highly acclaimed and successful Australian Musical Production of Andrew Lloyd Webber's Jesus Christ Superstar.
A studio collaboration in 2000, saw Stevens become part of rock band INXS as guest vocalist and embarked on a global tour, which included a 55-day engagement with the legendary Night of the Proms throughout Europe. Shortly after, he was officially announced as the "seventh member" of INXS.
Returning to his solo career, Stevens then forged ahead with new material in the studio, unleashing a further two solo albums – "Changing Times" and then "Testify" in 2011.
Now in 2013 Stevens is the front man of The Dead Daisies, alongside Charlie Drayton, Jim Hilbun, Richard Fortus of Guns N' Roses and David Lowy. This year will also see Stevens taking on the role of Pontius Pilate in the latest Arena Production of Jesus Christ Superstar, which kicks off in May/June 2013.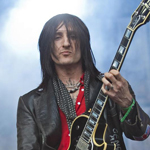 Richard Fortus:
Originally from St. Louis, Missouri, Fortus is the current guitarist of legendary American rock band Guns N' Roses; handling both rhythm and lead duties since 2001.
He has also collaborated with other heavy metal artists, with the most recent being the role of a rhythm guitarist for Thin Lizzy. Guns N' Roses bandleader Axl Rose describes Fortus as "an amazing lead player and a proven professional".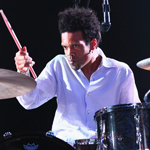 Charley Drayton:
Charley Drayton is a multi-instrumental musician and producer who has played as a drummer and bassist with various artists including Australian rock bands Divinyls and Cold Chisel.
Following a session for the Rolling Stones' album, 'Dirty Work', he was offered to join Keith Richards' side project X-pensive Winos. Drayton then toured with Richards and the Winos and contributed to their albums "Talk is Cheap", "Main Offender" and their live album "Live at the Hollywood Palladium". Drayton has also worked with the likes of Herbie Hancock, Johnny Cash, Andrés Calamaro, Chaka Khan, Mariah Carey, Michelle Branch, Seal, Iggy Pop, Neil Young, Janet Jackson, Courtney Love, and Simon & Garfunkel.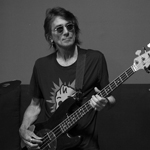 Jim Hilbun:
Versatile American bassist, saxophonist and songwriter Jim Hilbun has had a long history with innovative Australian rock band The Angels alongside Doc Neeson. He also served as a bassist for Australian rock band Divinyls in 1991.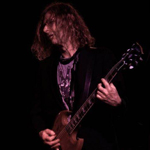 David Lowy:
Throughout his career, rhythm guitarist David Lowy has extensively played with various Australian rock bands, including Red Phoenix, Mink and The Angels.
Having skillfully performed and co-written songs with Doc Neeson, Lowy was then recruited to be a member of The Angels. "I thought if I was going to get a rhythm guitarist, I'd like to have someone like David in the band," Neeson said. "He had an obvious passion, which I think you need if you're going to make it in the music industry. He just had something special."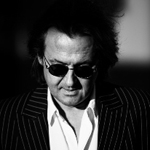 Alan Mansfield:
Alan Mansfield is an American keyboard player who previously worked for Robert Palmer (including guitar for the "Johnny and Mary" single from Palmer's album "Clues") and Bette Midler in the late 1970s.
By 1982 Mansfield was living in Sydney and producing tracks for Marc Hunter. Marc Hunter convinced Mansfield to also produce Dragon's single "Rain". He has since been a regular member of Dragon and has also been involved with various musical projects with some of Australia's finest musicians.

Streams:
Website: https://www.thedeaddaisies.com
Twitter: https://twitter.com/thedeaddaisies
Facebook: https://www.facebook.com/thedeaddaisies
Soundcloud: https://soundcloud.com/thedeaddaisies
YouTube: https://www.youtube.com/thedeaddaisies