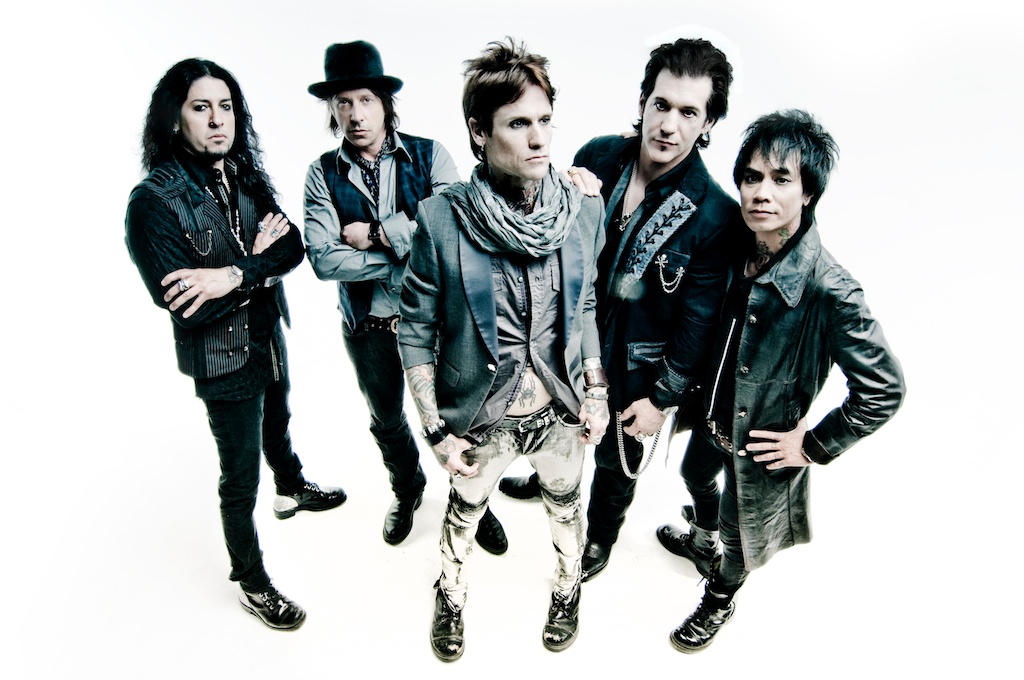 KillRockStar BigDog Entertainment Presents:
Buckcherry, Richie Ramone & The Art
THURSDAY 18 APRIL, THE ESPY MELBOURNE
!!!ON SALE NOW!!!
KillRockStar BigDog Entertainment present for one night only in Melbourne Buckcherry, Richie Ramone & The Art.
In a one-off show that offers salvation for all Melbourne disciples of rock, Buckcherry, Richie Ramone and The Art team up for a triple bill that will collectively blow the roof of the legendary Esplanade Hotel in St Kilda.  Coming together from the streets of Los Angeles, California in 1995 Buckcherry distilled their love for the riffs of heavy hitters like AC/DC with the glam and sleaze of Hollywood Boulevard to come up with a classic amalgam of power and style that has won favor with rock fans around the planet thanks to the hit singles Crazy Bitch, Lit Up and Sorry along with a slew of fantastic albums.  This is adrenaline fueled rock at it's finest, with guitars set to full stun Buckcherry deliver uunforgettable anthemic choruses and a live show guaranteed to satisfy even the most ravenous hard rock fan.
Richie Ramone needs no introduction, having filled the drum chair for one of the most influential punk bands of all time, The Ramones, Richie is a living, breathing rock 'n' roll legend and one of the few remaining living links to what many consider the ultimate rock 'n' roll band of all time. Richie played on the Ramones' albums, Too Tough to Die, Animal Boy and Halfway To Sanity and appears on Ramones compilation albums, Greatest Hits, Loud, Fast Ramones: Their Toughest Hits, Weird Tales of the Ramones, and the Ramones live DVD It's Alive 1974-1996. He also penned the Ramones' hit song Somebody Put Something in My Drink.
Since forming in Sydney in the mid 2000's The Art have become of Australia's most traveled hard rock exports. Having toured the globe and shared stages with the likes of The Pixies, Them Crooked Vultures, Black Rebel Motorcycle Club and Marilyn Manson to name just a few the quartet have honed their skills at the alter of hard rock becoming one of the most thrilling live acts in the country.
*** Tickets extremely LIMITED- get in quick! ***